·
soon to be 4dr r32 owner!
4 door R32 GTE with RB20DET conversion (REDUCED!)
I'm selling as I bought the car thinking it was an RB25 conversion(it was adverised as 2.5) and i wanted something with more poke, as it is my toy car.
anyway I've had the car for just over a month but due to it needing a clutch have only had it on the road for a week.
the engine is sweet but the interior needs a attention to the door panels, i'm hoping to get this done in the next week or so.
the engine is standard RB20DET with large FMIC and Blitz VTA D/V
bilstein coilovers
HKS cat back silent exhaust
the car owes me just over £2.5k as i've had to replace clutch, and little bits needed doing like power steering fluid leak ,PAS belt etc
The bodywork is average and although it has a big scratch on the front bumper I will endevour to get this sorted.
GTR front seats, all electrics work, needs a new aircon fan for the aircon rad to get the aircon working when in traffic ( I will try and sort and fit before it goes)
MOT till May 2008, tax for another 4 months or so.
88000 KM's before it was converted to MPH, currently on 88735.
the car was imported and registered this year, it drives well and straight, as mentioned I'm selling as I dont want to spend lots of money to get it to the standard I thought it would be.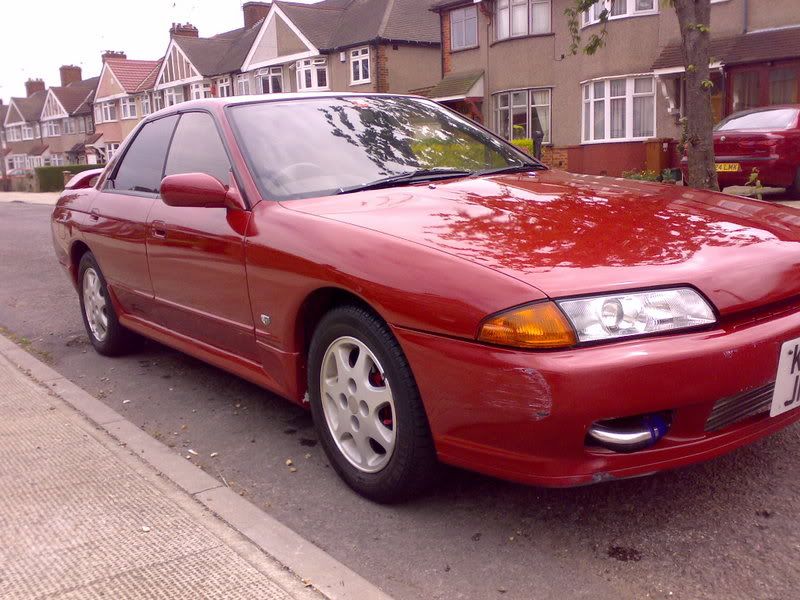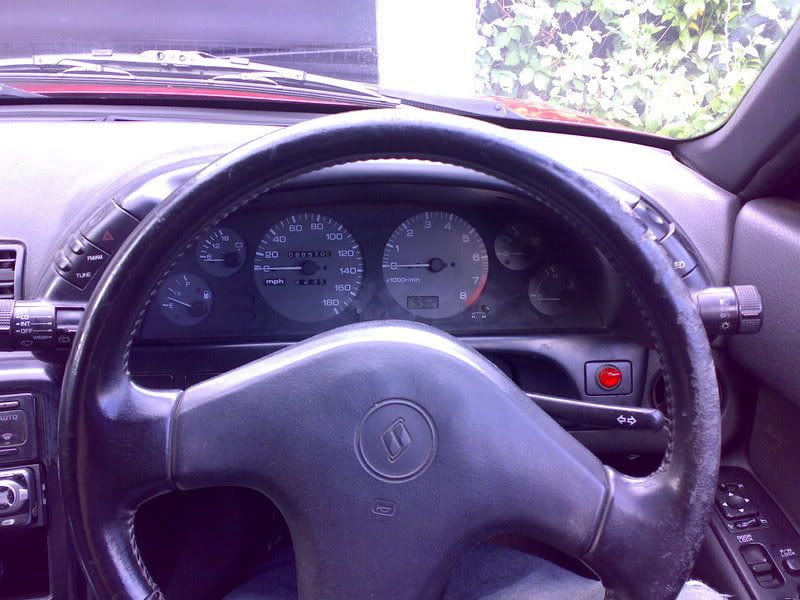 PRICE NOW REDUCED TO £2K NO LESS, THIS HAS GOT TO BE WORTH £2K
it could easily make more if broken but I need another car now and have no other money(violin time)
any questions feel free to PM em the car is located in Welling, Kent
I will try and make it to Bluewater next week and get some better pics.