Discussion Starter
·
#1
·
I am on the lookout for the following:
I need a replacement set of alloys wheels for my R33 GTs-t.
The ones I have came with the car when I bought it last year, and 6 months after retreading them, they are getting low again.
I also found out at least one of them is buckled, so I cant be bother to pay £500 for a set of tyres, and then god knows how much per corner for a refurb.
Does anyone know where I can get a good deal on a set of new alloys, or anyone that has a set going for a good price. I need them to have good tyres, as I dont want to spend a fortune buying a set, to have to go and retread them again.
I used to have a set of Ultralite Atecs on my 200sx, and they looked the business.
This is what I currently have on the car: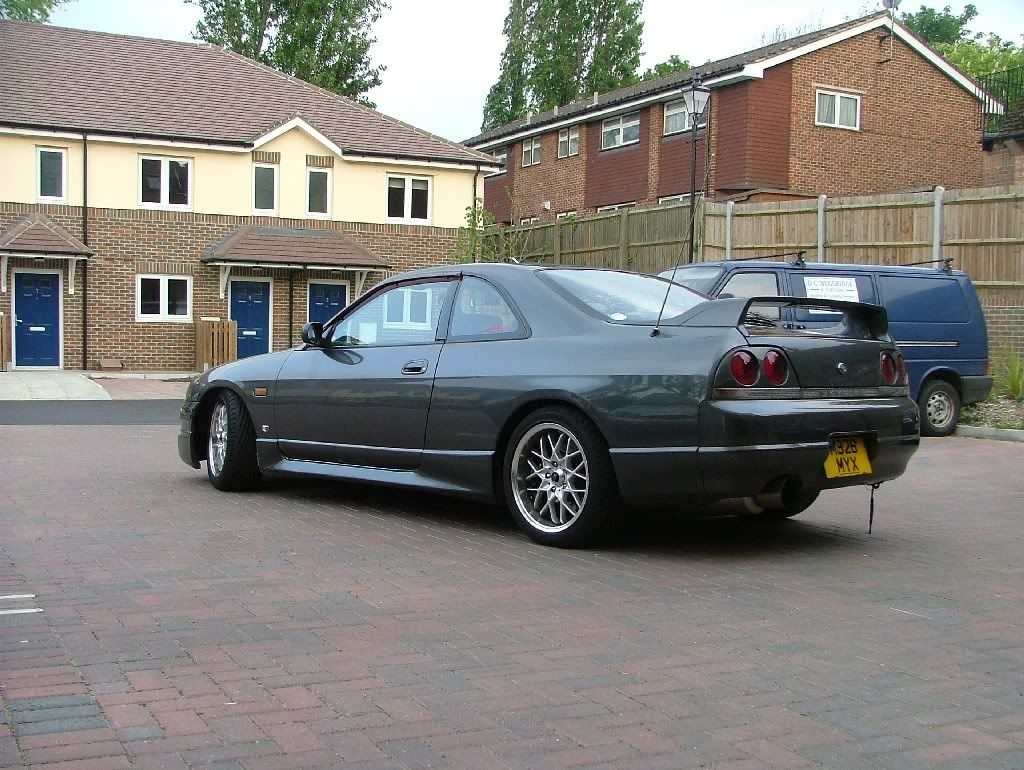 Something similar would be ace, but I want to keep the 8" fronts and 9" rears.
I am also on the lookout for an RB26 Engine from an GTR. Would prefer one from an R33 if anyone has one which they have upgraded from etc.
Cheers
Martin