Discussion Starter
•
#1
•
hi all im a little puzzled! :sorry: :gay:
i recently upgraded my front brake discs to dba slotted. My car is the r33 saloon gts4 (rb25de) with four stud wheel fitment. these were a straight swop for the orginals and bolted on no prbs. (standard size)
I had a second set of these discs which Skyline girl now has. when she has tryed to fit em this is whats happened. the discs are much bigger than standard, and are fouling the rear guard, yet have the four bolt fitment same as mine. :screwy: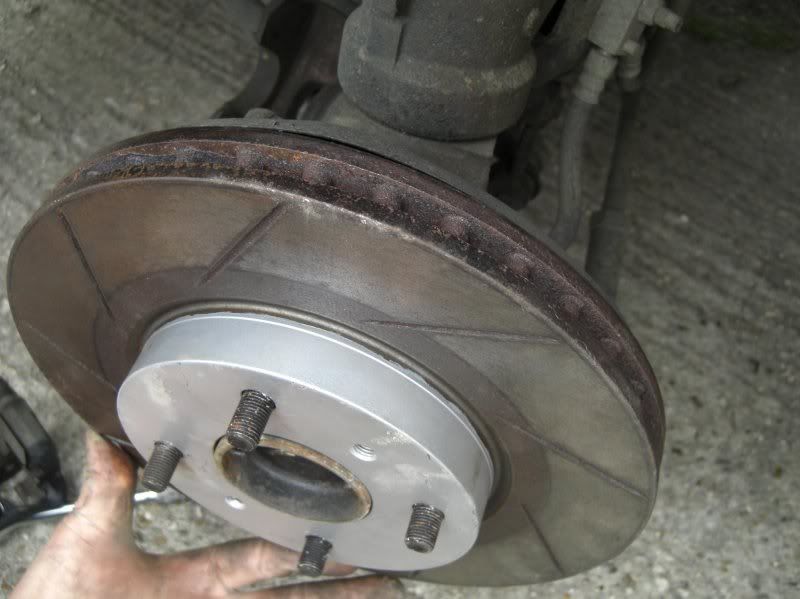 skyline girls car is a coupe with the rb20e engine i beleive. After all the research aitchand to alesser extent i myself have done with non turbo models im suprised to find yet another brake varience within the r33 range ...can anyone shed some light on this?
i had believed that these would bolt straight on as mine did .....
the orginal disc were also some way thinner than the dba's on her car though having rechecked mine were identical??
im going to check what set up is on my rb20e engined saloon tomorow....just to be nosey.