Right guys here a few pics of our small get together. Thank you to everyone that turned up. Was a pleasure meeting you all. Great to see you out with the beast Mike looking very nice (will post up thread for you soon), also great to finaly meet up with you Wayne. (Cars looking good some promising mods going on there :boogy
That great fomula was used again:
Great Cars + Good weather + Great company = great day. Well done. I thought so but a certain person in number 16 thought that it was "disgusting with all these cars here" After Alan asked nicely if she wanted us to move. Well you can F*** OFF silly B*tch! We were respectful of everyone's piece and quiet, until we decided to head done to Bonsai Car Services for another get together. When we left it was like the scene from Fast And Furious, mass exodus great laugh.
Will sort out the next one soon watch for details guys.
On with the pics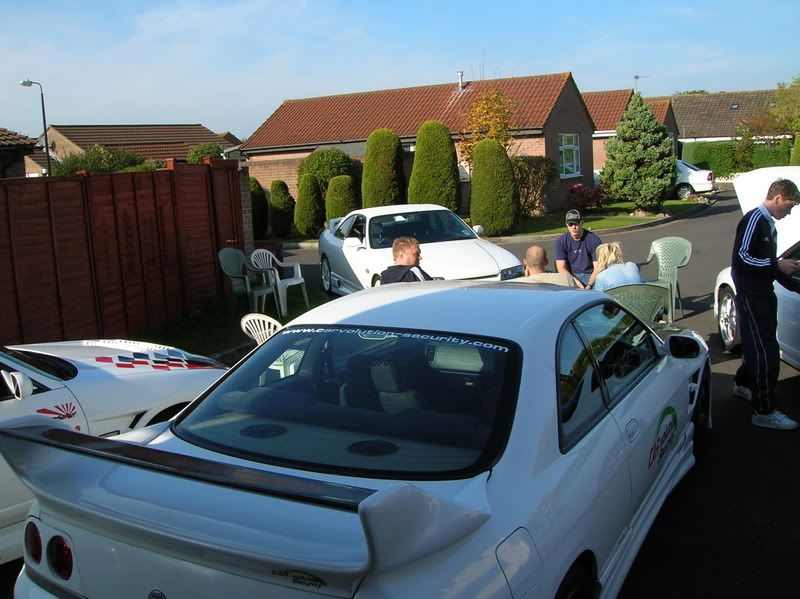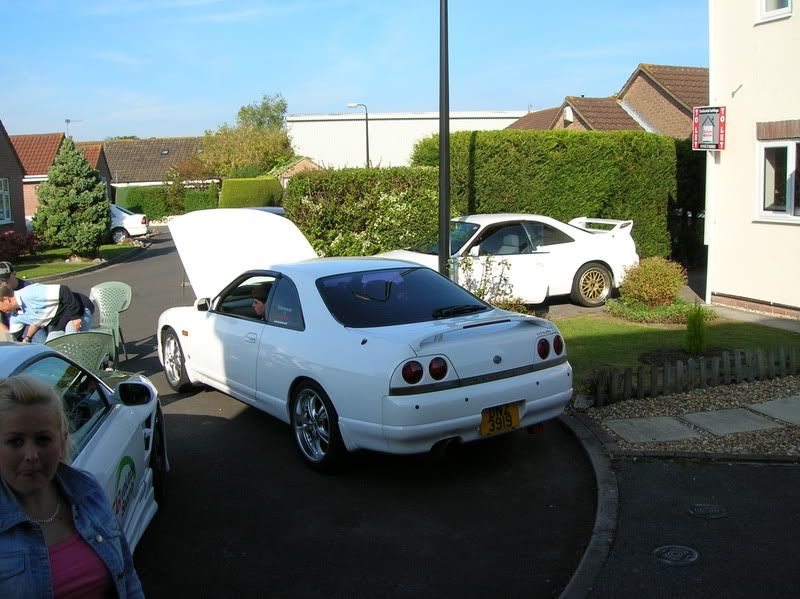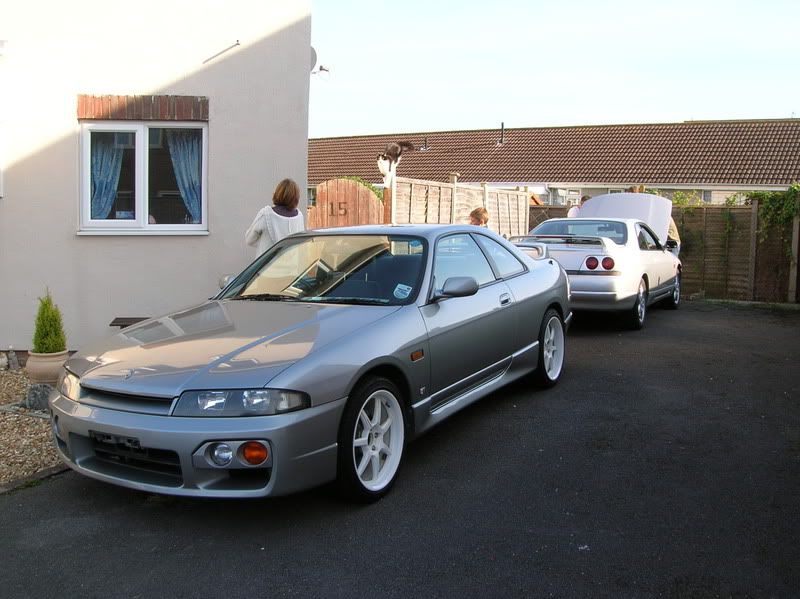 Just a quick thank you to Julie, for allowing us use her drive to park a couple on there. Also thanks for your company great laugh. Carvolution leave the pussy alone LOL.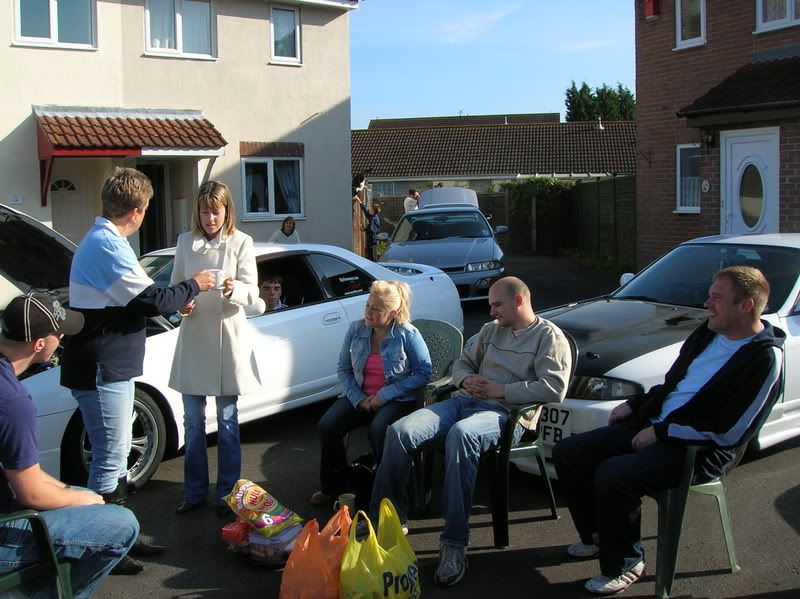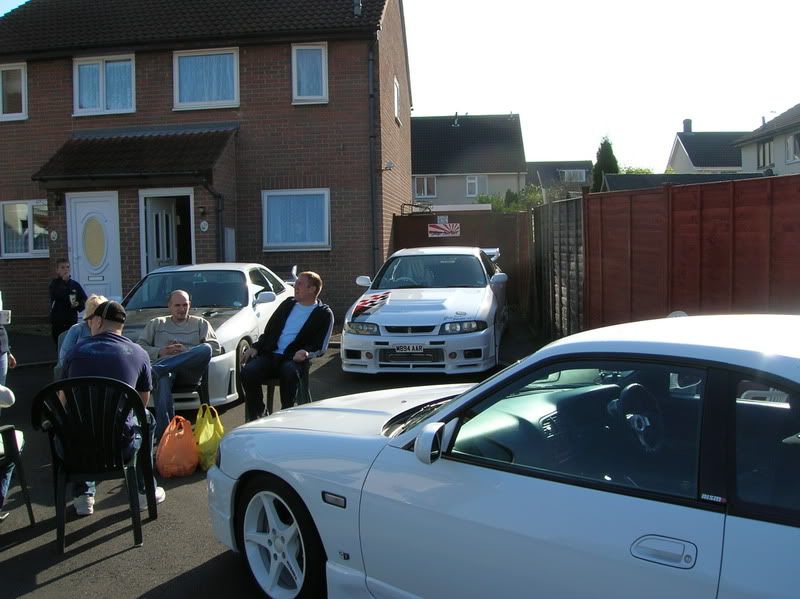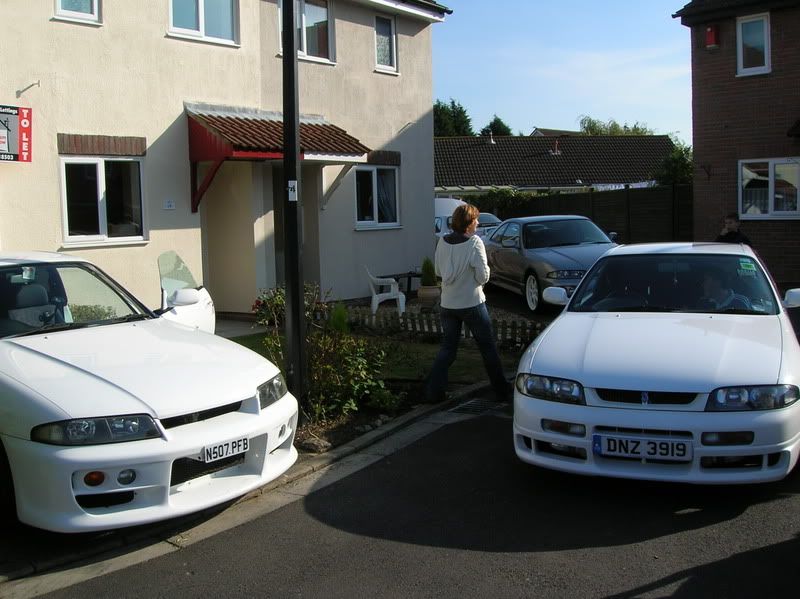 This, the main man Mr Andy Ball (holding the Mag) As usual discussing the next mod to buy/carry out.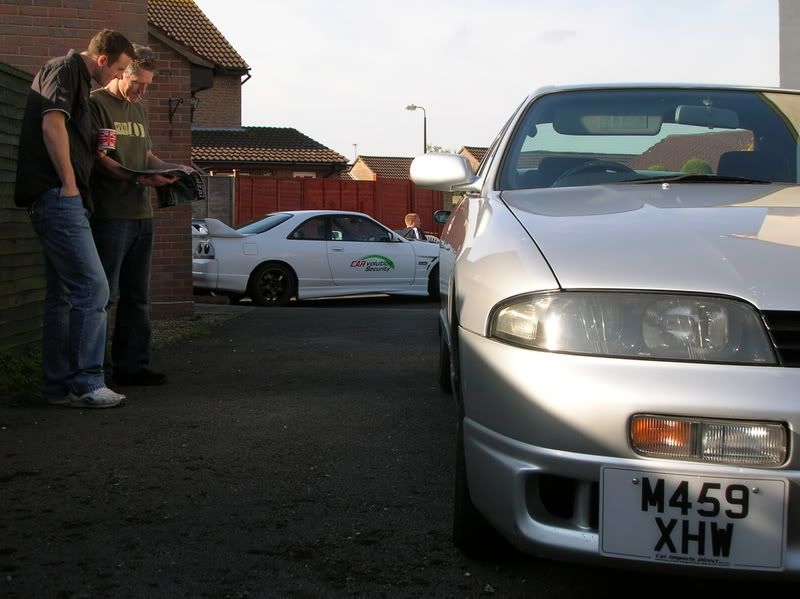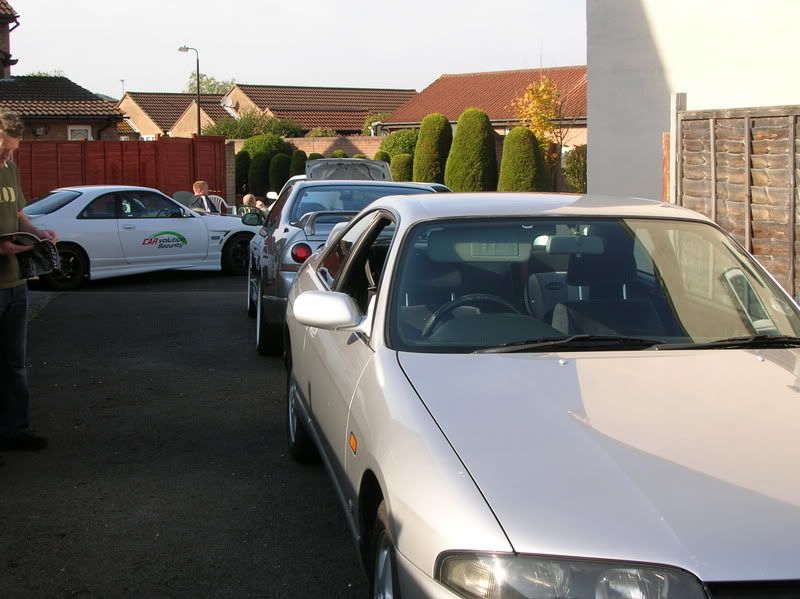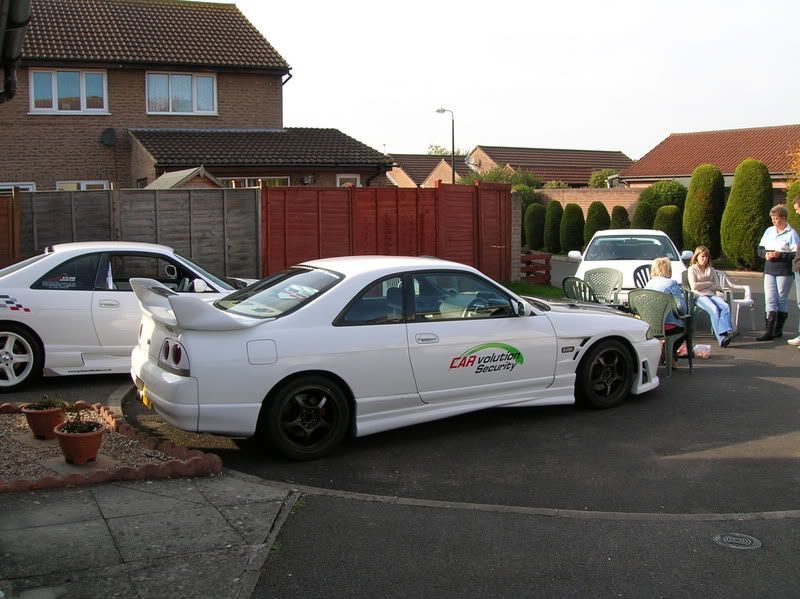 Hello??? whats this, the Gee man polishing. Hmmmmmm not a Maccer moment that I know of, but......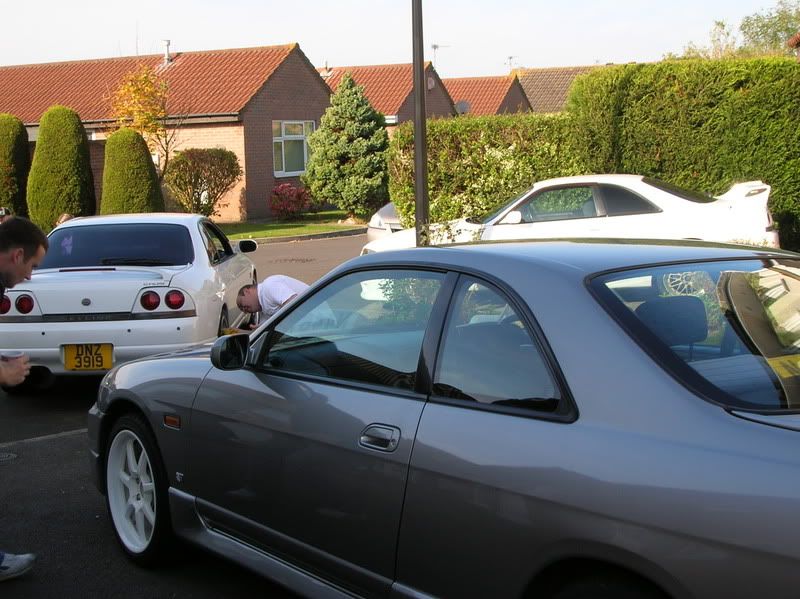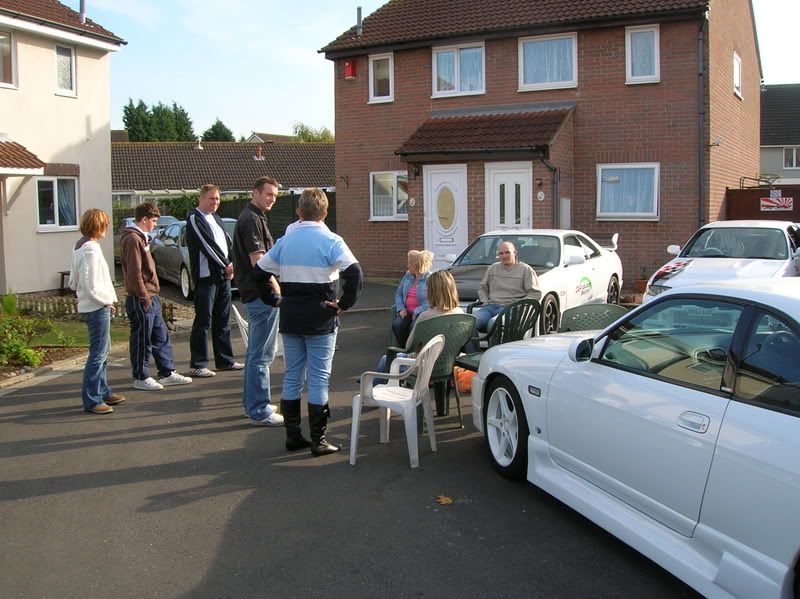 So better get the important bit done. Just few thank you's most important firstly. To Skyline widow /Mrs Maccer(Tracy) Thanks for all your hard work in baking the cakes supplying the snacks, and also for keeping everyone happy with Tea/Coffee. Also thanks to my Lovely daughter for your hard work baking another cake and helping "Mum" Thanks Chris for giving me hand to add abit more shine to the White Beast.
But lastly, thanks to everyone for turning up you all made it a great afternoon.:cheers: