round 5 of edc was a great day out,went to watch dan eyles and all the the other drivers,tear up some tyres
despite it being wet for months(seems like it) in wales as soon as i got on the m4 the sun came out,excellent!
at last i got to see dans car up close:worshippy: :worshippy: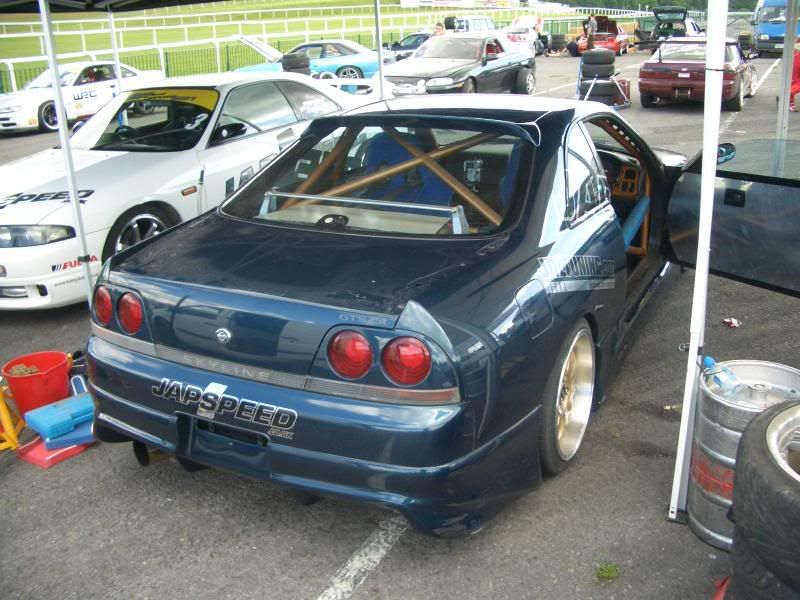 tried to get a quick chat but the paddock/pit area was so busy i didnt want to get in the way,the sound is mental,it sounded different to any of the other rb25 powered cars.does she have a screamer pipe fitted as it howls like crazy??
here are a few more pics
i loved this classic starlet,what a mad beast!!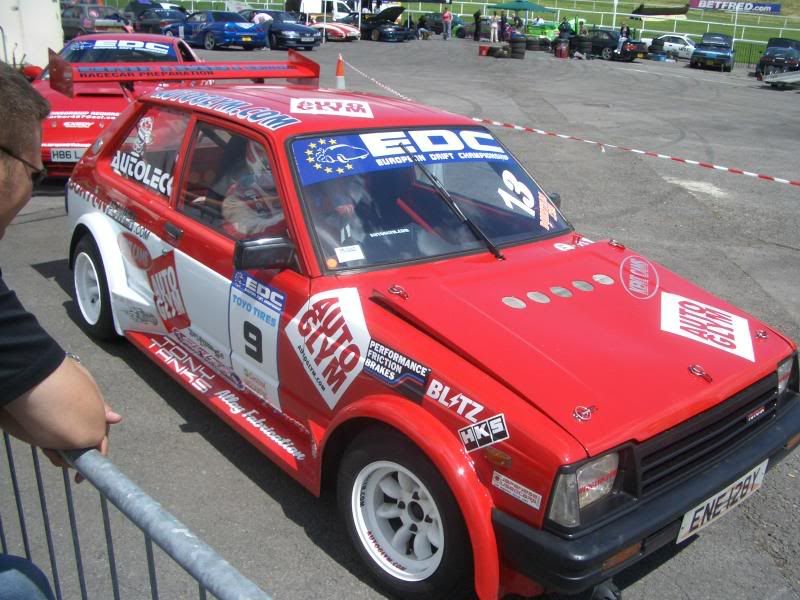 dan getting some nice angle all round the large curve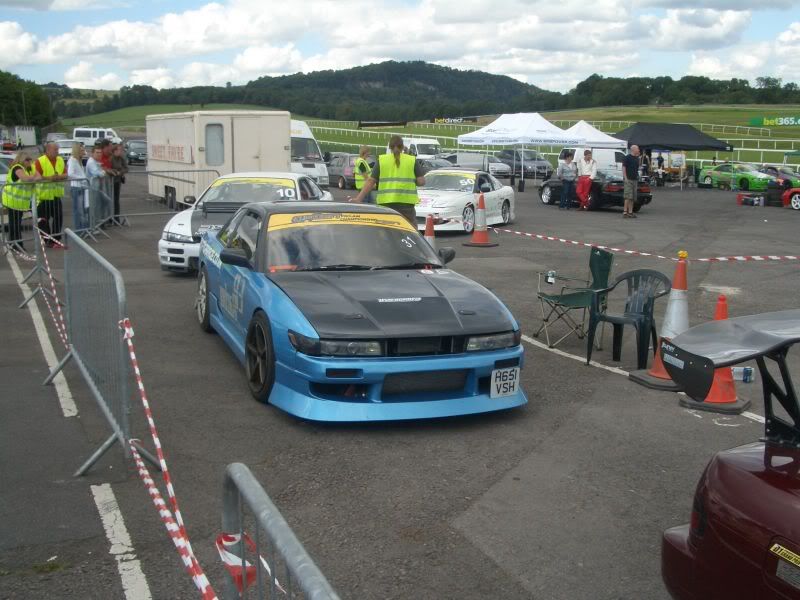 mmm levin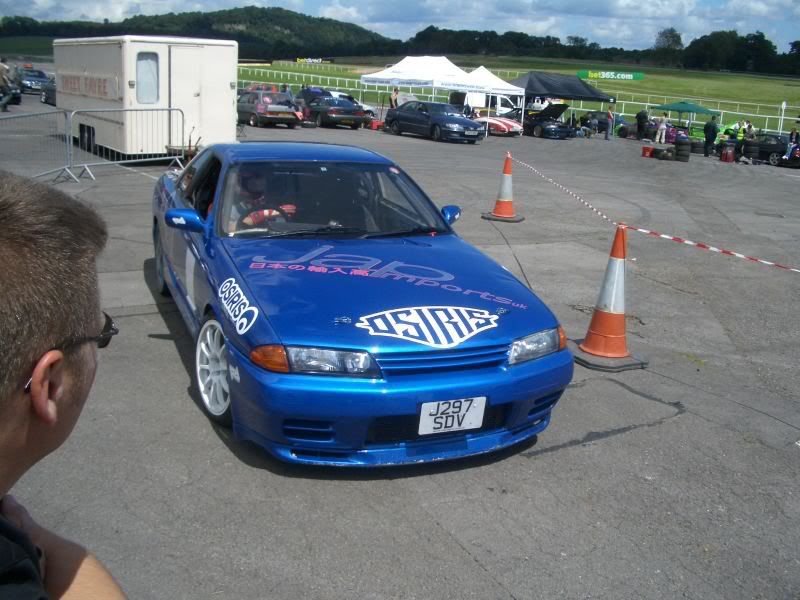 this was so nice i fell in love,its simple,but devastatingly nice in the metal
this thing was hooligan as hell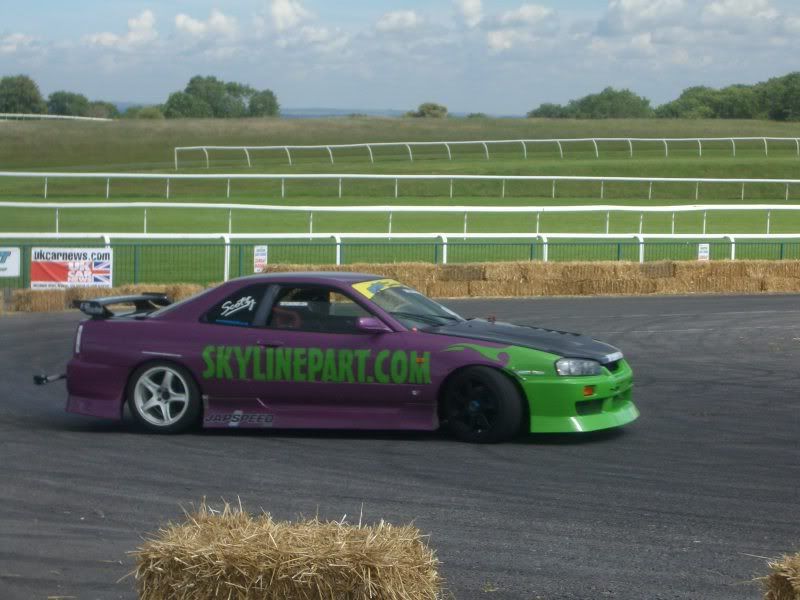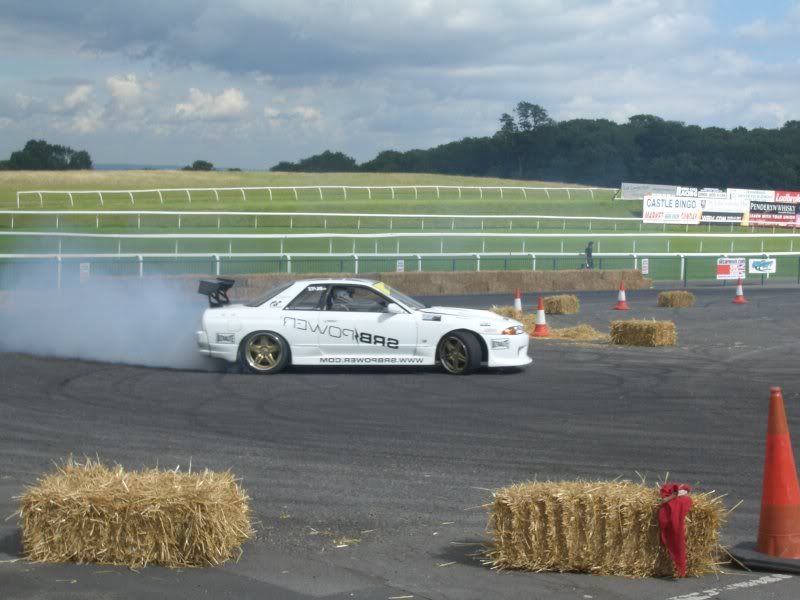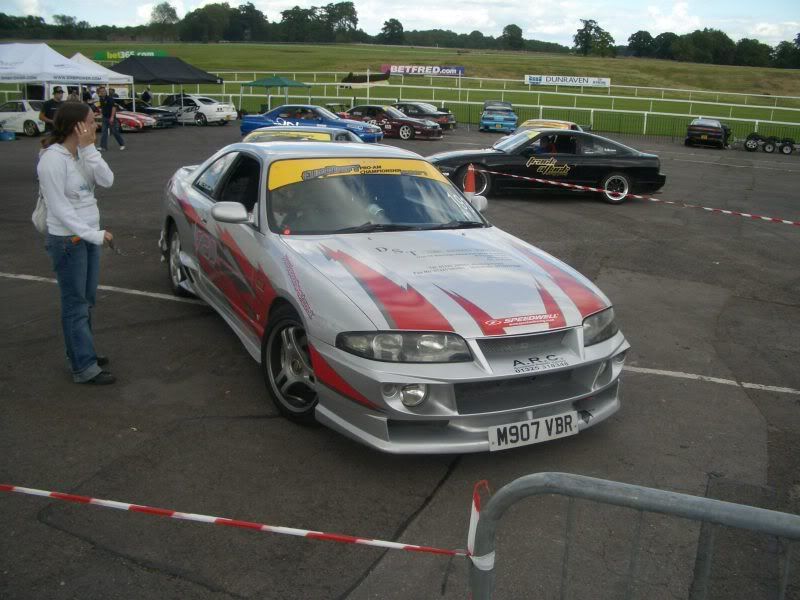 ive got some vids but its taking ages to upload to photobucket
lots of impressive driving going on,the girl in the silver gtst was cool,got some good drifts going on and the car looked great
the japspeed boys were busy all day long,i think they had five cars to run,shane lynch surprised me in the white gtst and the red rising sun graphic 200sx looked brilliant
one of the dirty sanchez boys was supposed to be running the fuel sponsored 200 but it didnt get off the trailer all day,not sure why though
lots of good drifting,nice people to talk to,and lot of people liked my barge:dogpile: which was nice
i missed the reading of the results,it wasnt done on the pa so i have no idea how the day finished,sorry for not posting this when i found out about it,it was too late to book us a stand and get ticket money in,sorry all
the advertising was shockingly rubbish,no signs outside to let people know and hardly any club stands,i wouldnt have known about it if dash r hadnt asked me about it,biggest stand of the day was japcarscymru by a ong way so well done lads
if you can get along to a round of the edc then its well worth it