Ok guys - I thought i would share one or two pics from the day that i took. Got up this morning to a nice clean skyline. Made the drive to Pod keeping the car relatively clean.
All appears to be running smoothly. Lo and behold some ass of a security bloke tells us club areas are under 6 inches of water and that no club stands would now be available. Ended up trying to get across a frigging marsh in the car - politely told the marshalls to fook off while i looked for somewhere which didnt have fishing boats passing across it.
Anyhow after the initial damper and a couple of showers i managed to get you all one or two pics.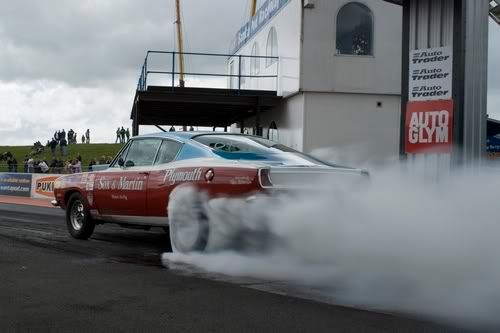 1000bhp Supra - this thing was evil. Was taking one pic when the car backfired and i nearly dropped camera as it made me jump.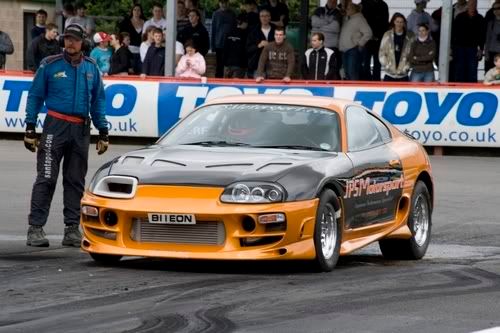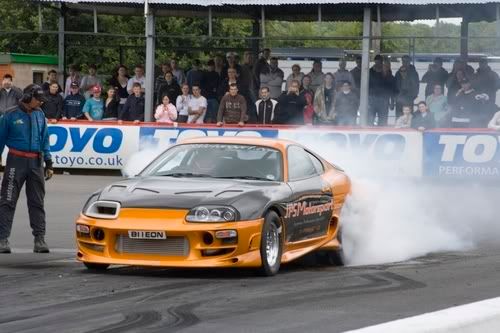 Couple of skylines i saw ( that i've downloaded off cam )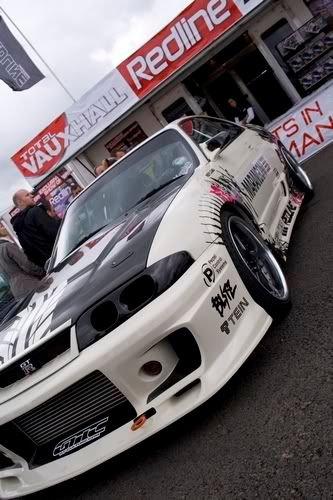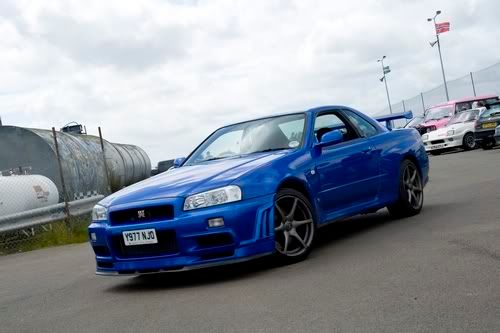 One careful owner - never been thrashed lol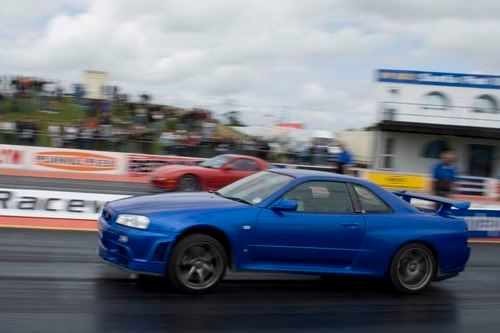 Local Hussy i spotted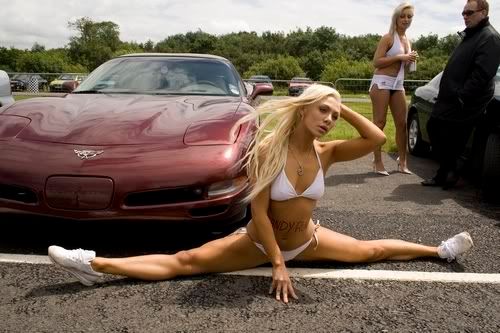 Super Crotch Rocket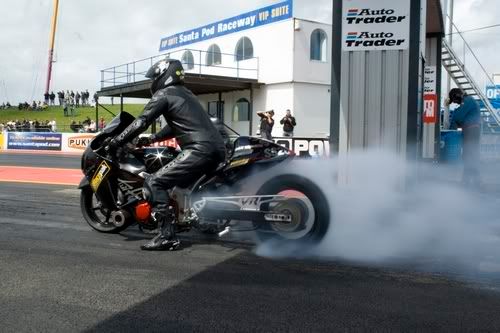 And these buggers - 1/4 mile in about 15/16 sec - they weigh about 6 tonnes i think. Very scary!