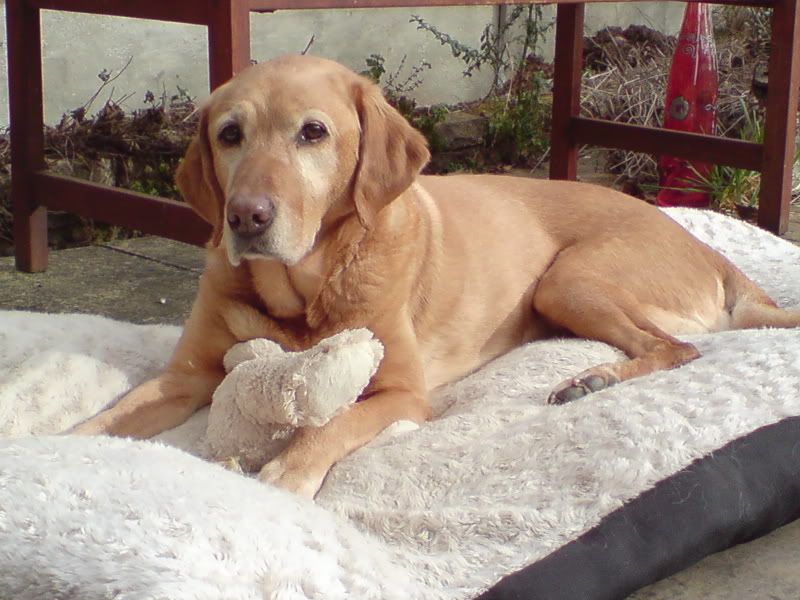 Vets told me last night theres nothing more they can do, they said its time, time for her to go to sleep.
I got Saff from the Blue Cross dogs home just over 2 yrs ago aged 11. The breeders had finished making their money off her and didnt want her anymore.
She's never put a paw wrong in all the time ive had her, I live on my own and shes my best friend. We've had some briliant times. Taking her back on Monday is going to rip me to pieces, but its not about me right now i know its what she needs.
Ive got the rest of this weekend to be with her and say my goodbyes. If shes strong enough, im hoping to take her to her favourite spot later by the river where we used to swim in summer.
So for the rest of the weekend, shes getting all the things she's not normally allowed. She's 13 and ive always made sure she ate the right things, plenty of exercise etc..
but since it doesnt matter now its Cadburys giant chocolate buttons, cheesy puffs and milk for the rest of the weekend.
so i guess i justed wanted to pay some sort sort of tribute to the best dog and friend i could have ever had, say thankyou for the time we've had. You are the one thing is this shitty world that ever made me smile Saff..
Sleep easy my friend.. I'll miss you everday, dont forgot to look in on me from time to time, ill be thinking of you baby..
wish i could come with you,
love and miss you
x