Discussion Starter
·
#1
·
Well I had booked the GTR in to get dyno'd at TDP there last week, I got the run done today and was really suprised with the results.
Baring in mind this car is stock with a catback only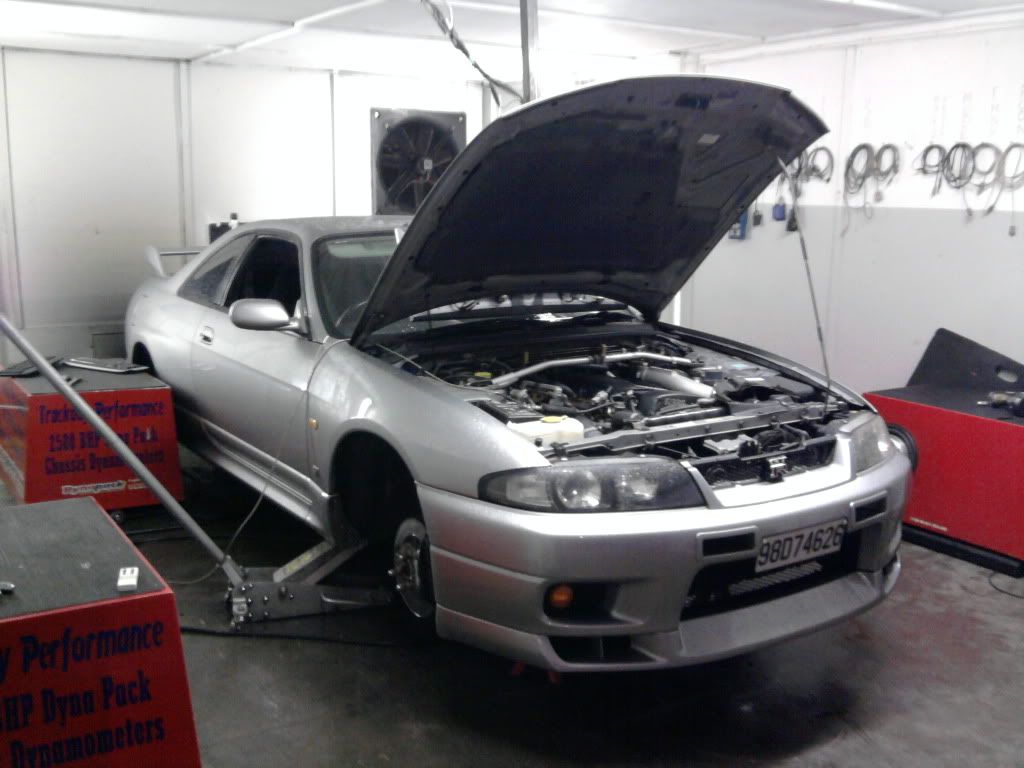 The first run we did the car got 368BHP and 328WHP, But the car was detinating pretty badly so robbie adjusted the timing on the CAS unit and he eliminated most of it and had the car running safely. It then got 345BHP and 305WHP. Also discovered the car is running at 1 bar on standard turbos which is them pretty much at their limit.
Its going back up to robbie on wednesday to get a bit of fine tuning, as the car is running a bit rich especially at high RPM, reduce the boost down to 0.95 and to get it set right to run on 95 ron. He's confident the car will be up in the 350BHP mark afterwards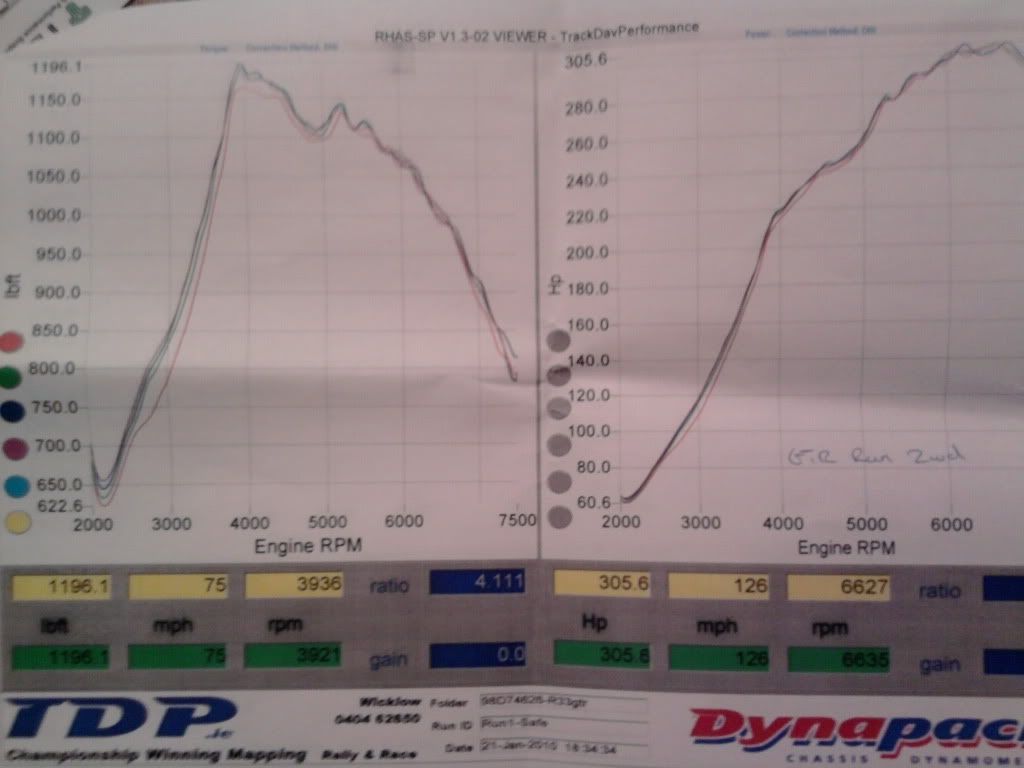 So at the minute, its running 345BHP and 328lbft of torque
Big thanks to robbie, he identified any problems with the car and gave me the solutions to solve them. Even since the job he did after retarding the timing, the car is running alot better