Discussion Starter
•
#1
•
Having read some threads about battery upgrades/replacement for the Skyline with the rear mounted battery I thought I'd document the upgrade on my 96 GTST car, hopefully it may be of use to some...
The std Skyline battery was spec'd at around 28Ah and my vehicle had a 40Ah aftermarket "small" bettery fitted. If you are running a 28Ah battery with a Cat 1 alarm and high spec ICE etc, your battery will flatten if left parked after 9 to 11 days, assuming it was fully charged before you parked the car. This is due to the high "key off" loads these additional features impose on the battery.
I opted to upgrade my car to a 60Ah AGM battery, this will extend the time taken to flatten the battery to 25 days and out perform the cold cranking perfomance by more than 100% (330A v's 680A). Also AGM means no liquid acid - no leak risk and nearly zero gassing so no vent required.
The dimension of the Varta AGM battery I used is w235 x d190 x h205 (compared to OE w185 x d120 x h205). This size battery fits the Skyline tray snuggly, in fact I had to remove the lower clamp moulding from 1 side of the new battery.
I reworked the standard cables to fit the new battery terminal clamps (full size). Alternatively a neg (15") and pos (12") cable from your local motor factor shop (£6) will also resolve the terminal size difference between batteries.
I addressed the top hold down bracket with a Mondeo item, I'm sure there are many ways to fabricate a suitable hold down bracket.
Photos:
Original Battery installation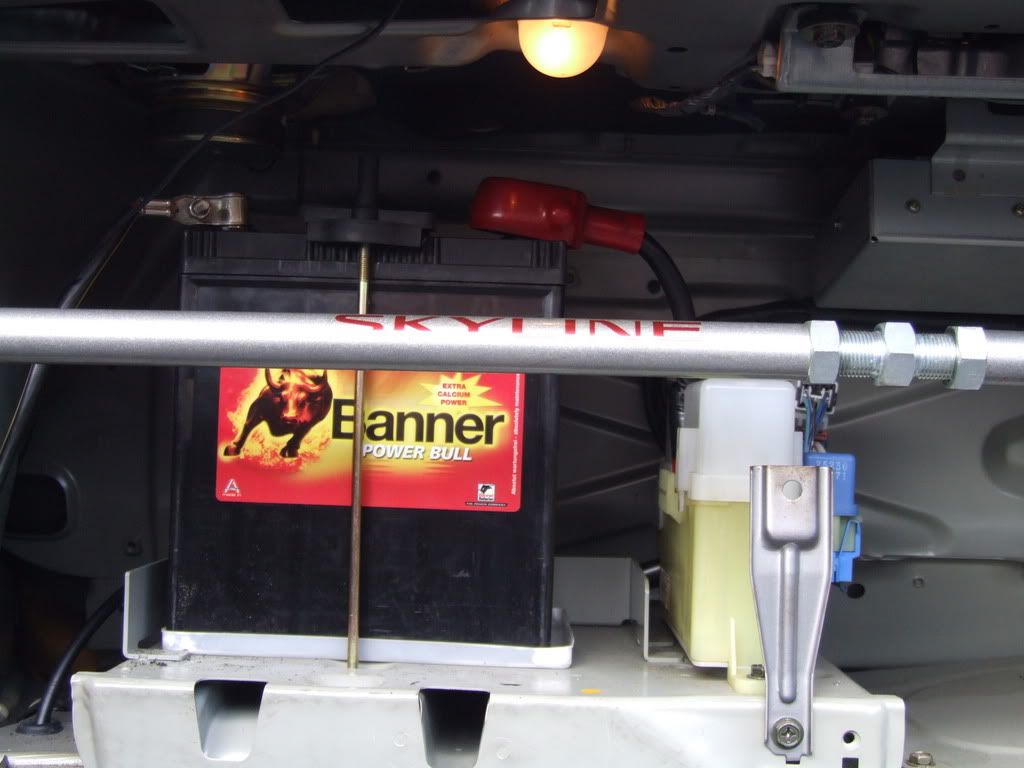 New Battery installation: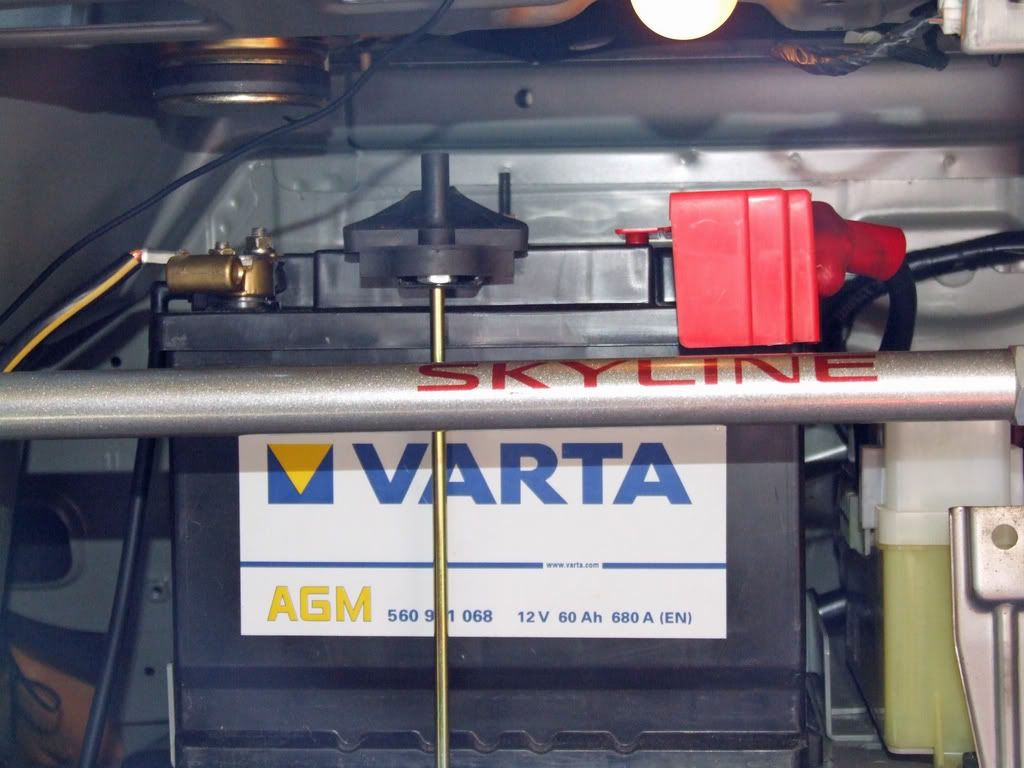 I'll happily answer any questions if you are unsure about any aspect of this upgrade.
Cheers,
Phil