Discussion Starter
•
#1
•
iTrader is a feedback service that allows buyers and sellers to leave each other comments on the transaction.
We feel that the iTrader service benefits both parties involved and helps build confidence for future trades.
Alot of people are not sure where it is, Or how to use it. So here is a simple guide.
If you have completed a sale on this site, We would appreciate you to take 2 minutes of your time to leave feedback.
....................................................................
There is an iTrader section under every forum users Name/Avatar. To leave feedback for the seller/buyer, Click on the iTrader number.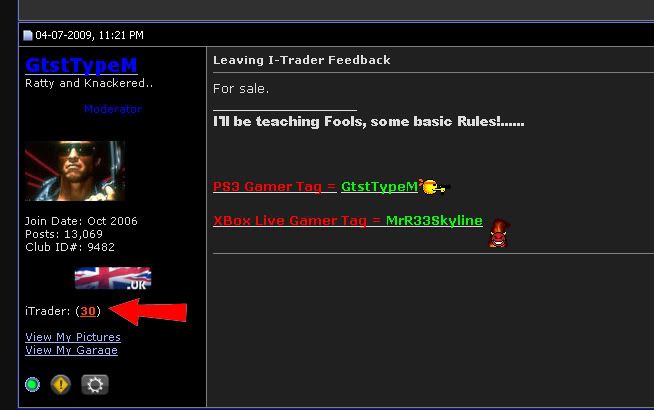 Once you have clicked on it, It will take you to the next page, a feedback page where it will show you what past buyers/sellers have said about there experience from the sale.

To leave feedback, Click on "Submit Feedback for ........."

Next page is pretty straight forward. Follow instructions as on the picture/page.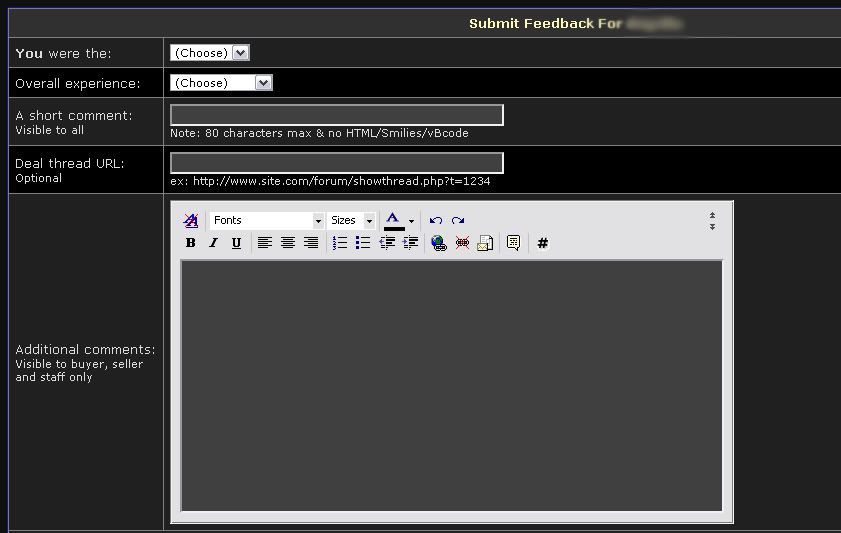 Once completed, scroll down and click "Submit Feedback"..
Jobs a gooden..
If you have any problems with an Item/Purchase/Seller. Please contact any of the Admin/Moderators and we will do our best in helping with the situation.