Discussion Starter
•
#1
•
So me and Royal decided to have a day's drifting at Santa Pod today, simple you may think but no.
1. I've lost the immobiliser fob to my skid car so it can't move :swear:
2. Royal comes to mine at 0730hrs, we pick up the Jeep and trailer and head to his barn to pick up his 32 only to find he's left the barn keys in his other car at my house - 45 minutes away :loser:
3. We drive back to my house only find the barn keys were in the Jeep all along :doh:
4. We head back to the barn and pick up the 32, drive 10 minutes down the road and this happens: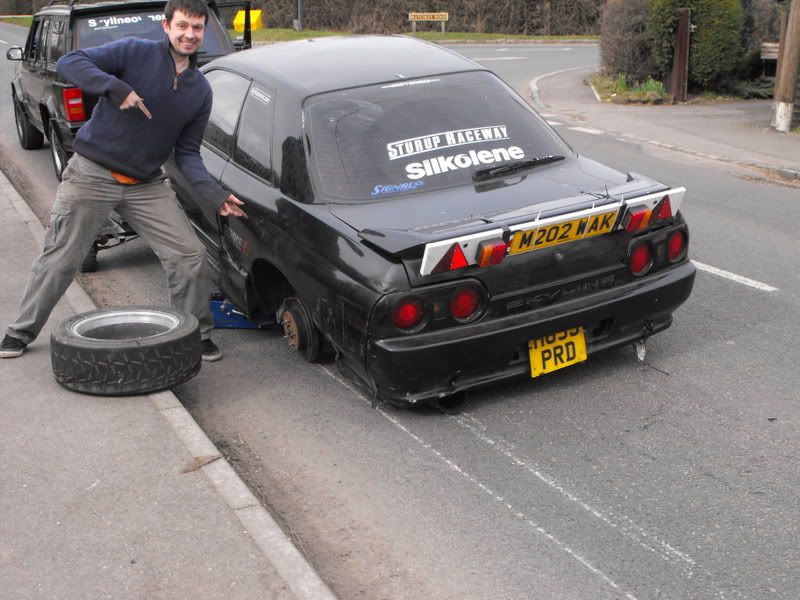 The damn wheel fell off the car and gouged a crater through a quaint middle England hamlet:
5. Right drama over, new wheel on and off to The Pod!!!
Erm..................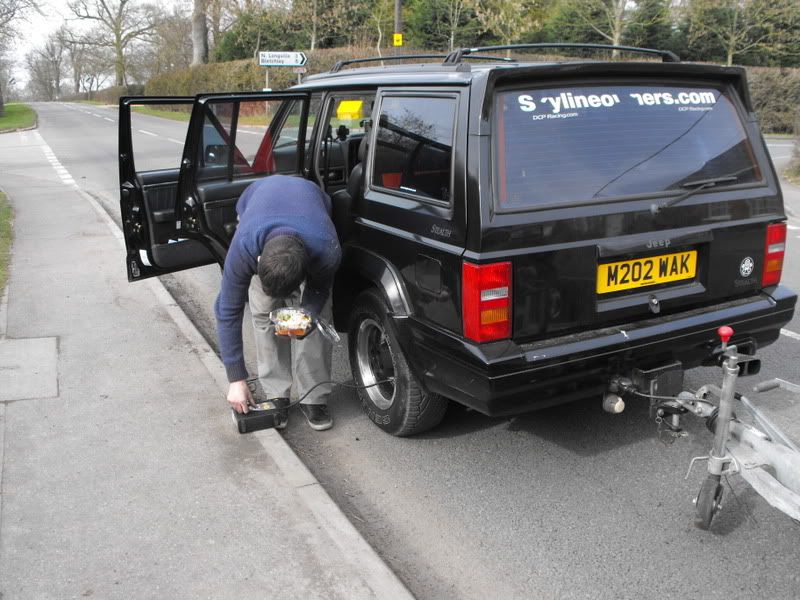 Now the Jeep has a flat tyre
6. Ok, nearly at Pod now when a strange rumbling from behind us makes us pull over:
Now the damn trailer has popped a sodding tyre :crazy: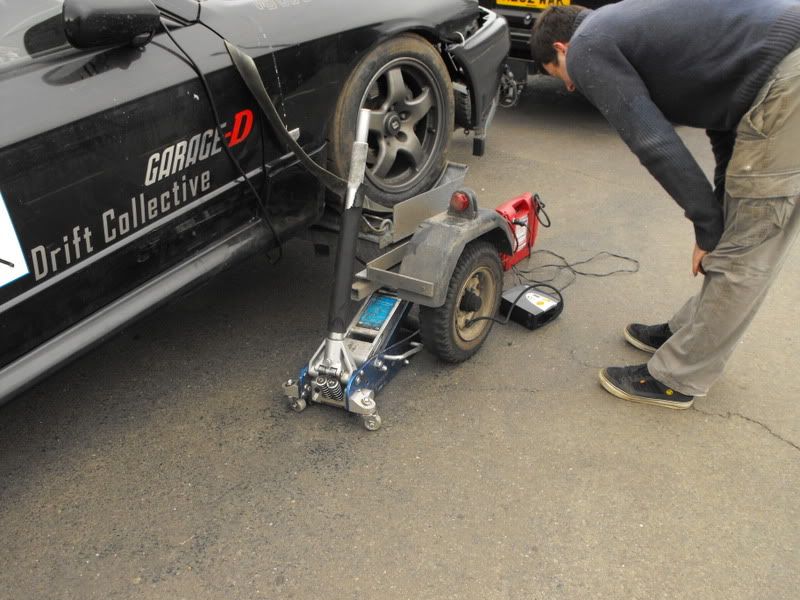 7. At the Pod (at 1600hrs!) and we do some Skids, w00t!!!!111!11!!!!
8. After an exhausting day we head home until a loud bang and a shower of sparks from behind us makes us pull over again. Another wheel has flown off the car and we can't find it!!!!!!!!!!! So new wheel on and we head home, finally
P.S If anybody is driving along the A509 keep your eye out for a spare alloy floating about