This is probably the most fiddliest job EVER but worth while I think..
First of all you need to remove the switches and pull them carefully apart, make a mental note of how they go back together.
(ive used the rear Demist switch here in the photos)
Once apart there is 2 tiny bulbs in a rubber housing, they just pull off the terminals. but I left the orange one as mine still works it was just the smaller illuminating one on mine that packed up..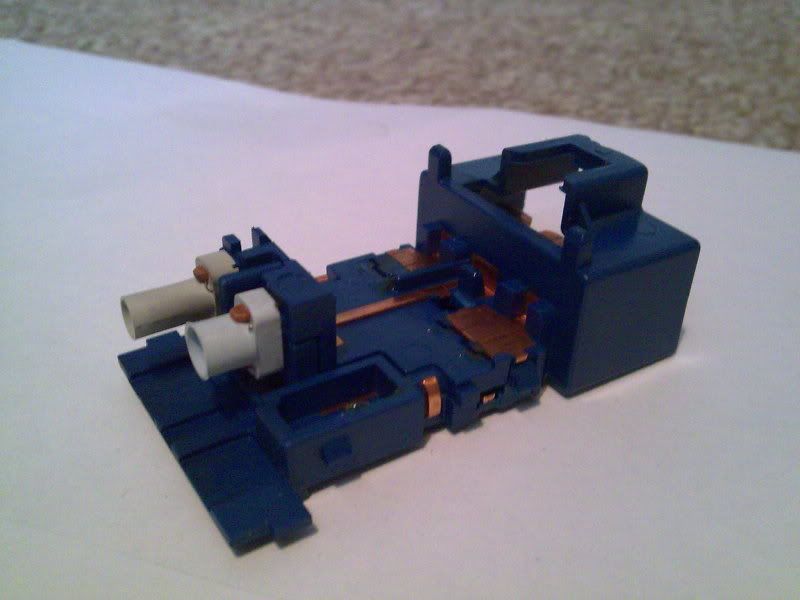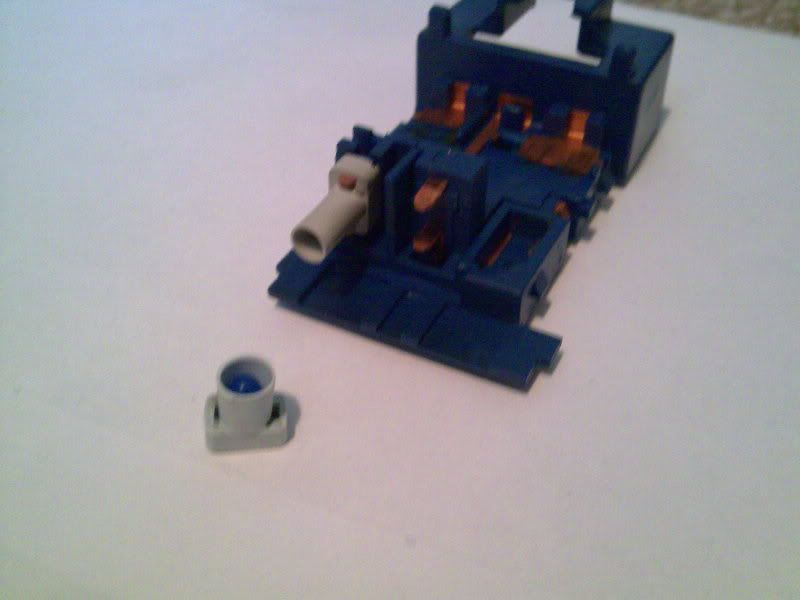 Now for the fiddly bit, I used a tiny pin and a pair of tweezers to unwrap the old bulbs wire out of the bulb holder
I then used a Blue frosted LED from ultraleds (it already had a resistor on it) and placed that into the bulb holder carefully wrapping the wires back around the bulb holder.. the Led is a tight fit but you have enough clearance in the switch for it so its ok..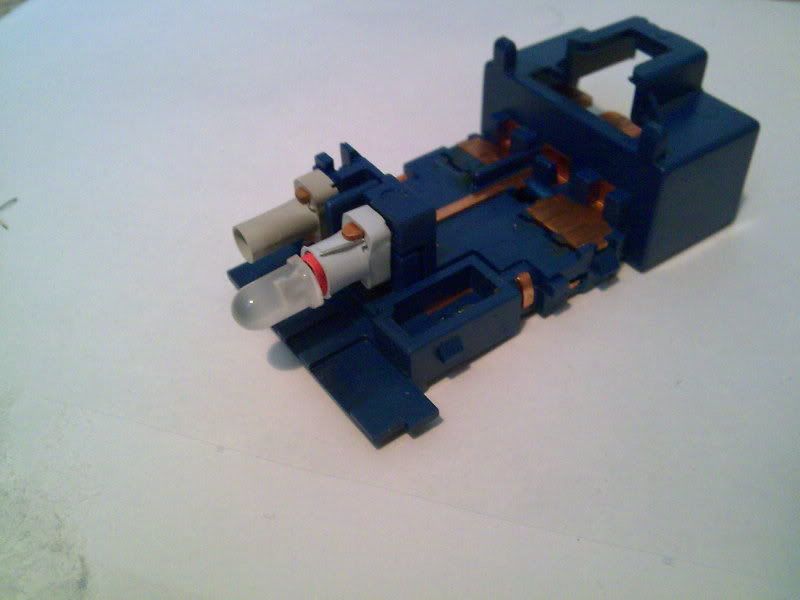 Now fit the switch back together I found leaving the front button off while fitting back together was easier.. and also don't put the button back on till you've tested the switch back in the car as LEDS only work in one direction and if it doesn't work the you can get a pair of tweezers to turn the bulb holder around without having to take the switch apart again..
the same for the hazard switch although I found when I done that one my LED didn't flash when the hazards were on, but it still stays lit, must be to do with the resistor but I thought no biggy really as long as the hazards work lol
I'll try and get some pics in the dark of my dash now as I replaced the heater bulbs as well for white LEDS so it all looks rather cool lol
Hope this has helped any one having probs in changing these bulbs