Discussion Starter
•
#1
•
Hi Everyone! My names Matt and I have been lurking for a while. I figured I should actually pop in and post an introduction. I have been in love with Tuner cars and the Skyline in particular since the early 90's. I have also played with muscle cars and euro cars over the years as well but the higher end factory twin turbo'd tuners have always held a special place in my heart. I am also a huge fan of CF and wide body kits, I am a huge believer in creating or building the perfect car for me and am by no means a traditionalist.
So when 2014 hit I started searching for my dream car. Finding a 1989 GTR that had a Bee-R 324 kit installed on it was a perfect starting point for my dream build! Add to it that it had a freshly built R34 RB26DETT short block taking care of any oiling concerns and I couldn't think of a better start. The car was not as clean bodywise as I had hoped but mechanics across the board were top notch so I made the plunge and picked her up.
I have only had her for a month and am starting off slowly and building out my plan of attack. The goal powerwise is 500-550 at the wheels so I don't need to get crazy with the bottom end. I baselined the car at 255 AWHP and after adding a MBC and raising the boost (factory turbos) from 9 to 13 PSI we hit repeated, safe and reliable 305-307 AWHP, while closely monitoring AFR's. This is a good starting point and I am currently specing out Garrett GT2860R-5's, Haltech Platnium Pro ECM with E85 module, WBO2, electronic boost module, 1000 CC injectors, and a upgraded fuel pump. The car already has some minor mods done to it and I plan to slowly bring it up to spec.
Well enough chatting here are some pics.
First pic I got from seller: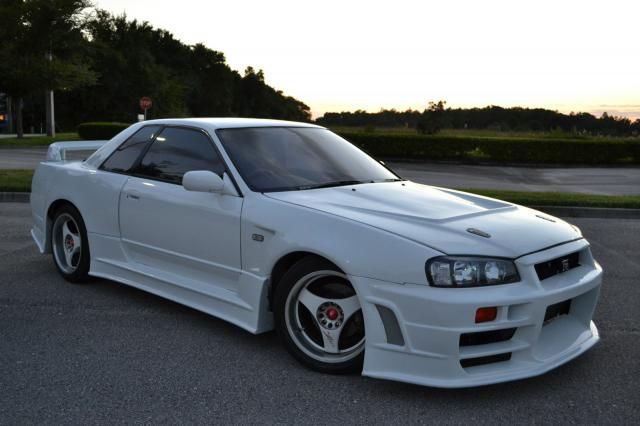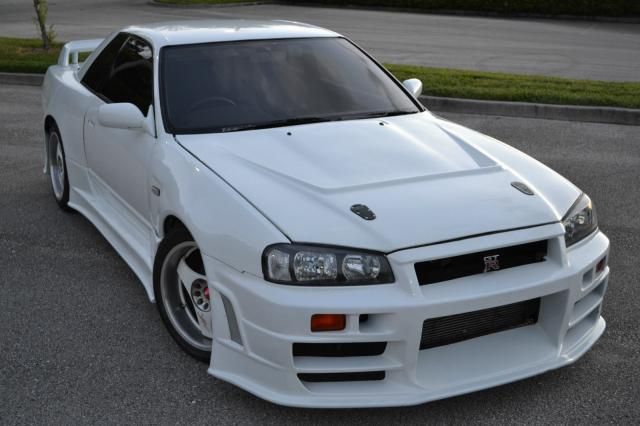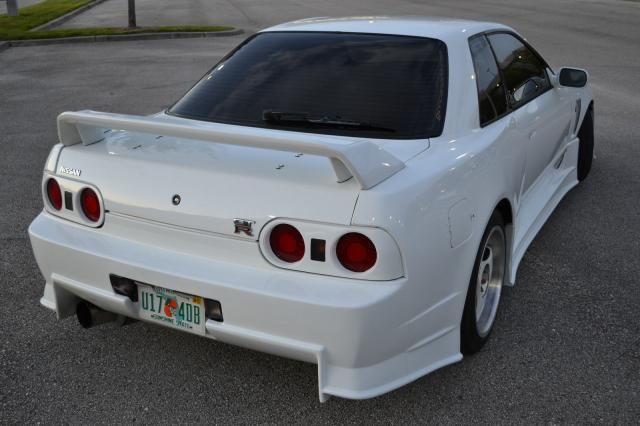 First job I had to work, replacing alternator that went out on the 2200 mile drive.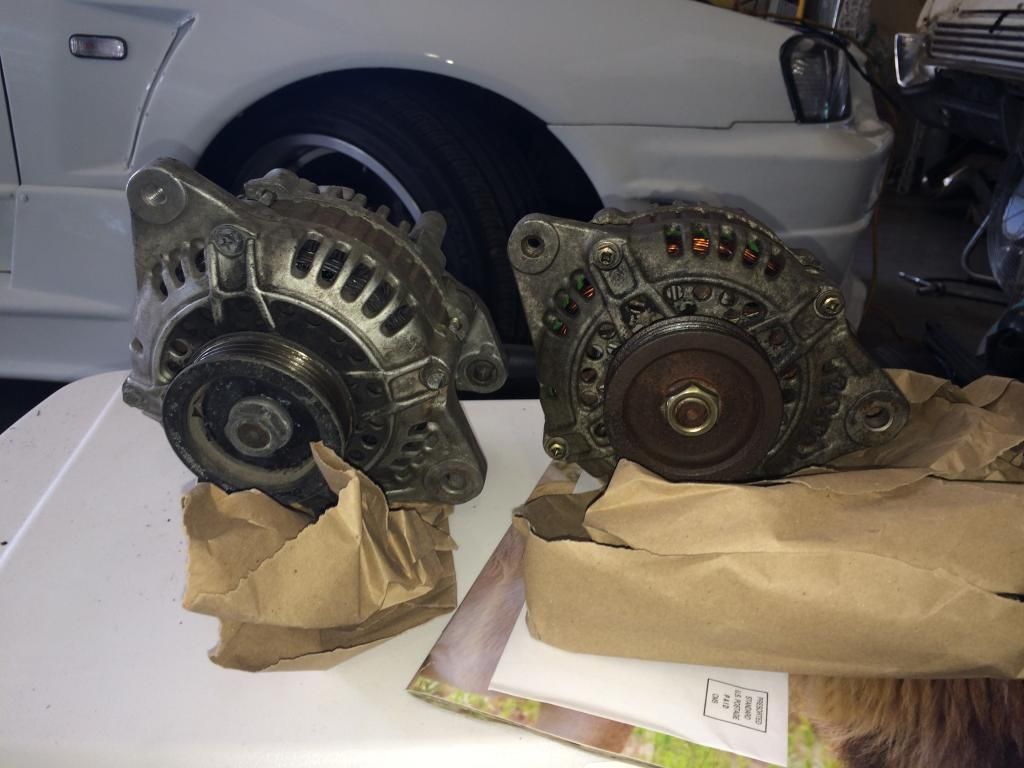 Oil change and new plugs before the Dyno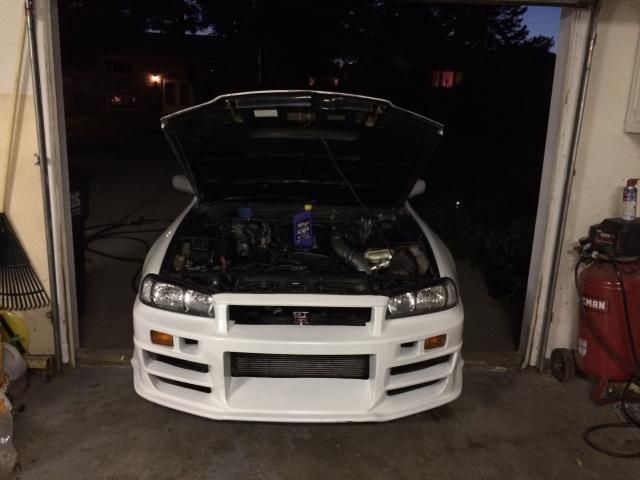 Needed some Jams
1200 Watt pair of 12's with 1200 watt amp supported by JL components in the doors and rear deck pushed by 650 watt Clarion amp. 1850 combine watts is plenty decent. Subs can also be quickly removed for track days.
On the Dyno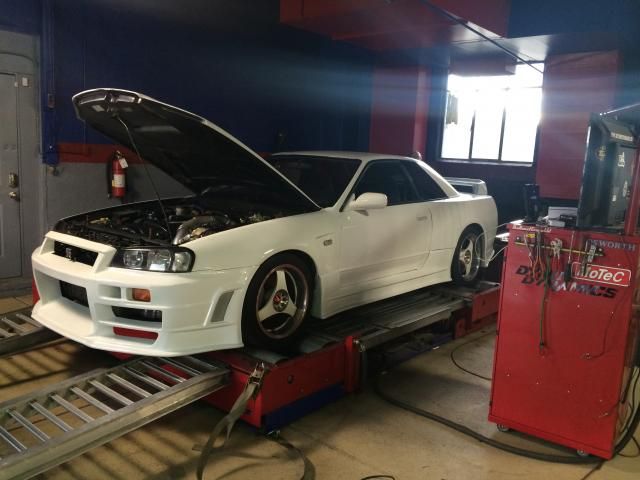 MBC Installed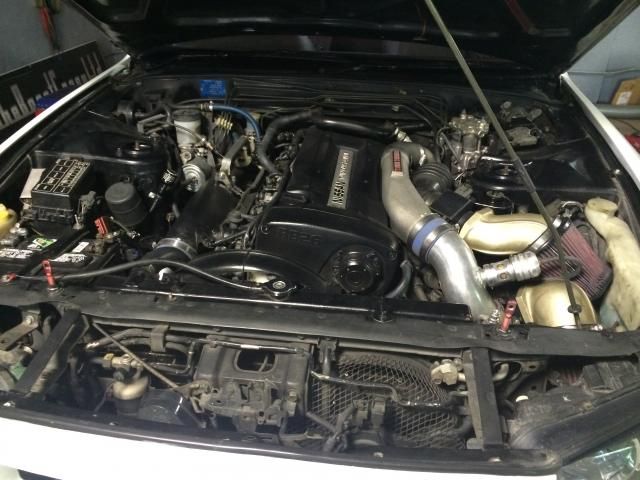 305 AWHP run backed up by a 307 AWHP run on factory turbos at 13PSI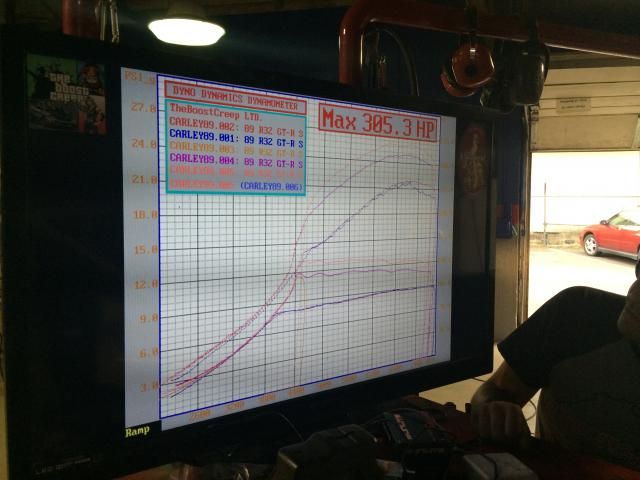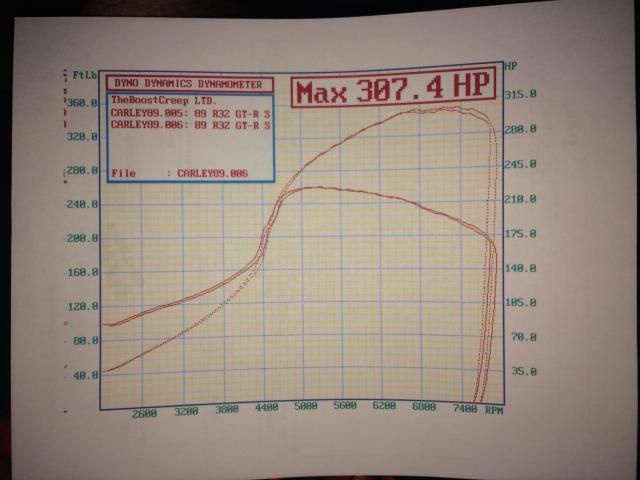 New shoes, R34 wheels with Bridgestone Poteza 245/45/ZR18's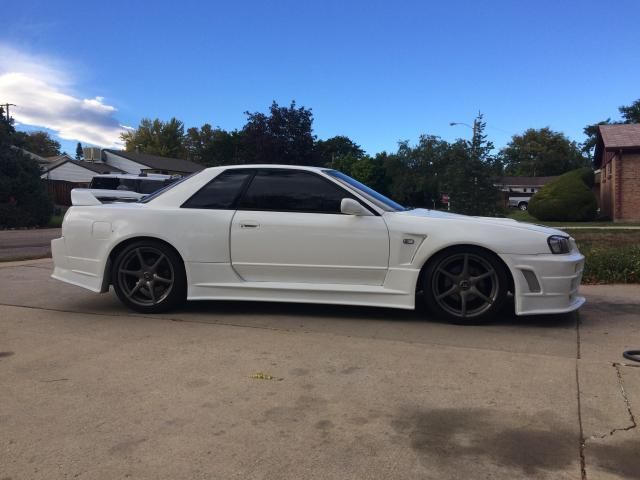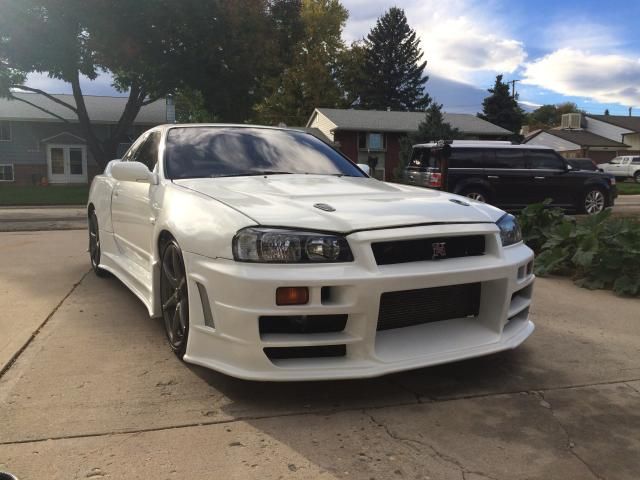 I'll try and keep this updated as I get more work done on her. All I can say is buying my dream car has been so worth it and I have had a smile on my face non-stop for the last month!
Matt