Discussion Starter
•
#1
•
hey im dan i don't acctaly own or drive this car but it's my dad's
and he's to much of a bum to make this thread himself.
so i decided to do it myself
this story starts of with my dad killing his 1999 r34 skyline gtt
drunk dude crashed on m4 he swerved to miss, and hit a paramedics ford parked in hard shoulder.
so he phoned around a few places i told him to phone and he found a lovely yellow gtt
so part exchanged it and payed the rest towards it.
we striped the parts of the red skyline which we wanted to keep seats, turbo etc
the skylinepart.com guy came an collected the car an took the red one away
so if you guys want gtt parts talk to ant at skylinepart.com
pictures of dead skyline are as follows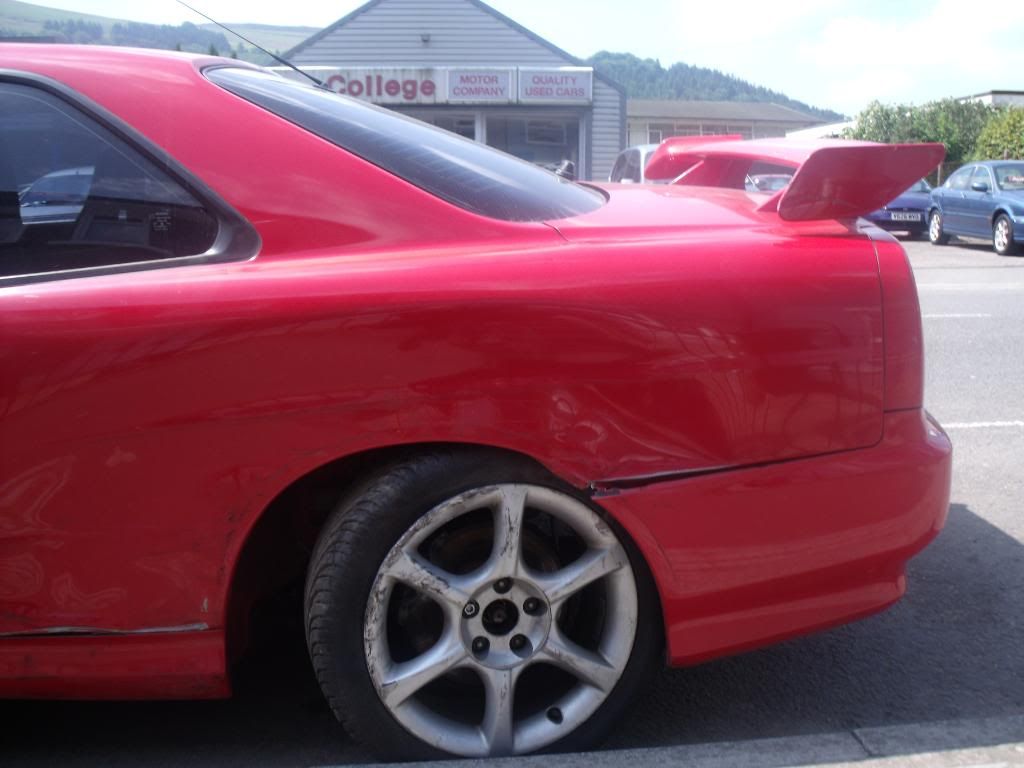 as you can possibly see the wheel smashed up and kinda screwed the arch big time also caused major chassi damage
bent upper wishbone
snaped brake line and as you can see the lowerwishbone riped the mountin point on the subframe
ripped due to collision