Discussion Starter
•
#1
•
So this isn't my first tattoo (both arms are covered) but this is the first tattoo I've had with actual meaning behind it (without sounding too "Miami Ink").
My parents have lived in Cyprus for the past 7 years and sadly last week my dad passed away so I've just returned from a week out there for the funeral and admin etc.
Since my brother and I both love tattoos we thought it was appropriate to get the same design done in memory of our Dad. We found an award winning tattooist called Fiona and she squeezed us in to her busy schedule so we could get them done before we flew home. My brother's is on the outside of his thigh and here's mine on my back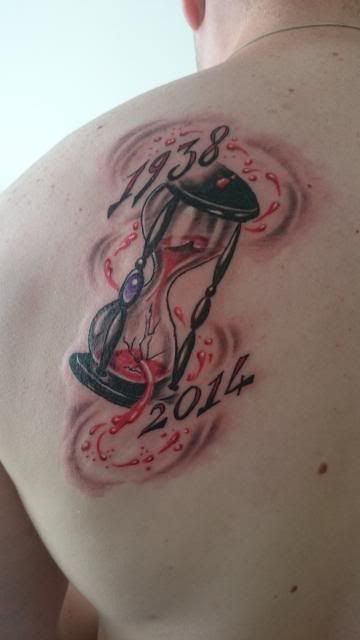 Just thought some of you guys would like to see it as I know there's a lot of you who like your ink.