Ok was my first Nurburgring trip with the owners club and all in all went well. I didnt know many people as only have talked on here to some of you so is a bit different when you go on a trip like this and trying to put faces to forum names etc. Also got a bit confused on where other people stayed as got split up from them when was shown where we where staying. ( Thanks bigchief for showing us and nice drift up the mountain
)
Now i know not to wise to of stayed at the Guesthouse as thats the place to well have a laugh and stay up quite late as well wasnt to good if you have 2 youngish kids with you but hey now i know and heard some funny stuff
Like to say thanks to Bruce for organising it and sorry for me texting you so much but wasnt sure about a few things hope you didnt mind.
Also like to thank Keith for showing us where we where staying and caught you on film doing your drifting on track
Nice meeting a few people like Andy and your savage R33 GTR sounds awesome when you come on boost
Also your friend as well that was with you.
Also nice meeting some other people like Tigger and well only said a few words to you but hey as i say still new to who people are also the person with the black Audi A3 and a few others like Tim, Simon and Dave.
Also i havent forgotten Toastie and Mikey nice meeting you agian Toast and nice to meet you Mikey aka Tetley
Hope you both got home ok.
Hope everyone got home ok who wasnt in the convoy on the way home and some that i didnt see after the first day like Alan and Andy hope you had a good one.
I got some of you going round the track but will have to work out how to chop the filming up and put it on here.
Like to say well done for my misses for keeping up on the way there and way back in her Astra did well considering the pace we where going at
Ok will stop typing now and show you some pics of the trip that i took.
At the start at clacket services not very good pic but there was alot of cars: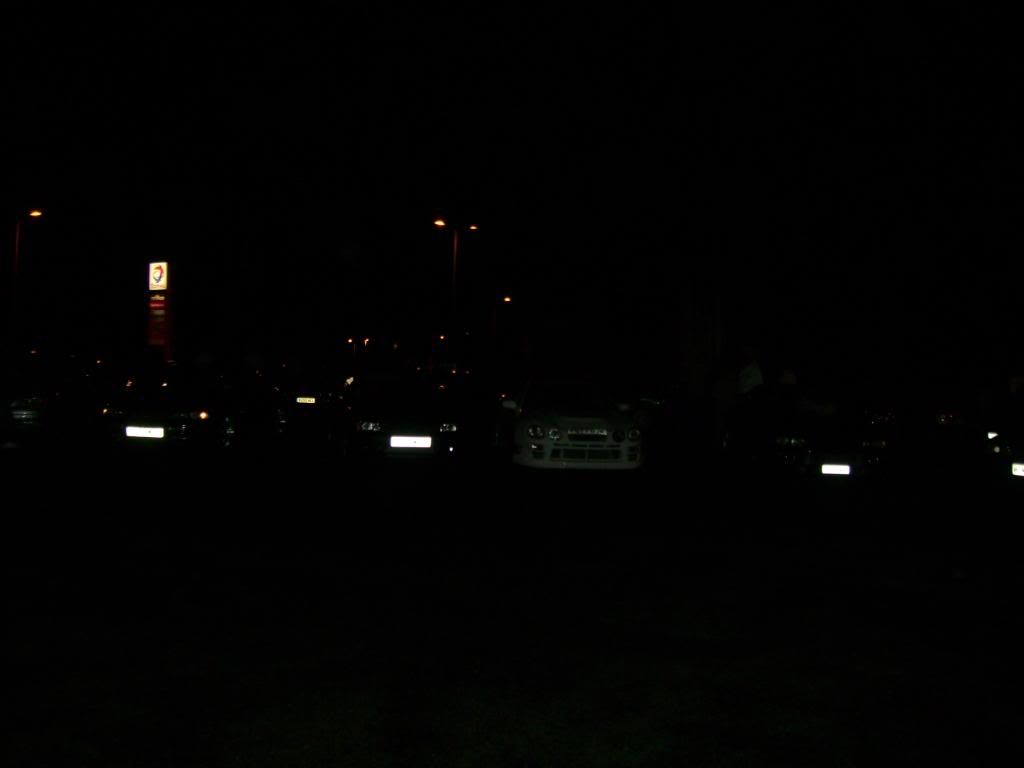 At the Guesthouse: