Discussion Starter
•
#1
•
On Saturday I picked my Skyline GTS from Liverpool docks, been waiting since August as it went on the ship late!
[/IMG]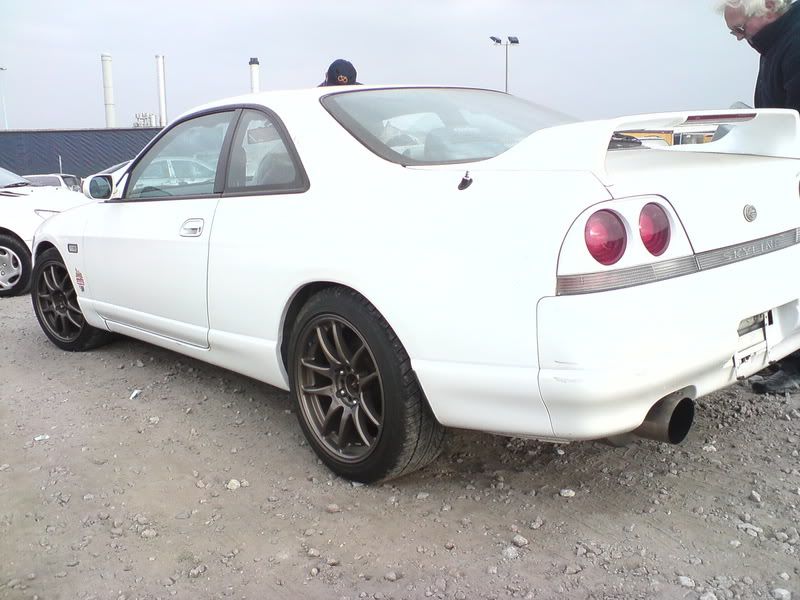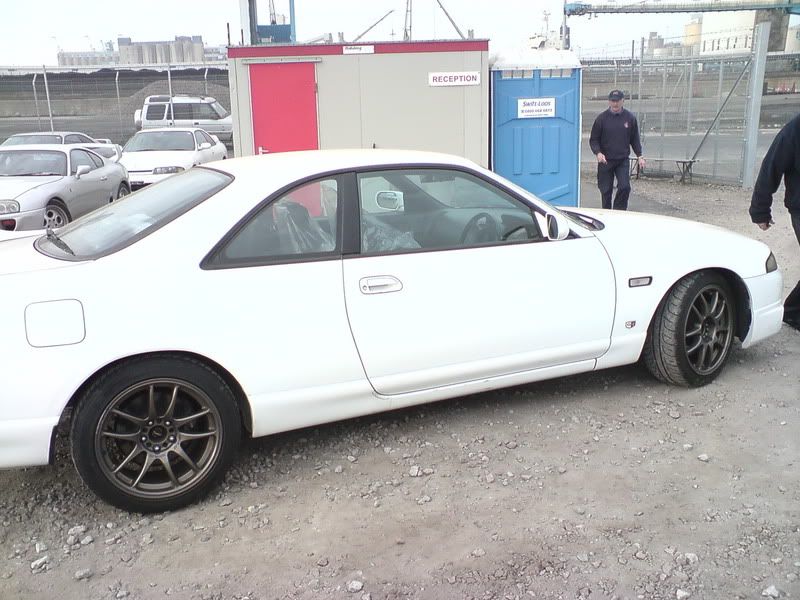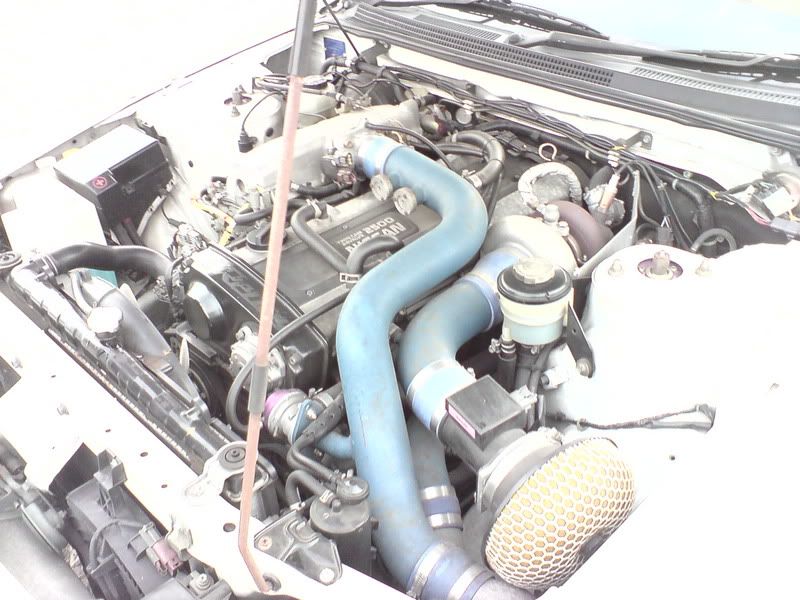 The spec list seems to be (im not sure of it all but ...)
HKS boost computer
Greddy E-Manage
Air Filter
Trust FMIC
Turbo Timer
17 inch wheels
Big fat exhaust
Larger top mounted trust/greddy turbo (not sure what type!)
It may have upgraded AFM and injectors but I'm not sure how to check?
Boost computer has low boost mode which is 0.6KG/cm boost and high boost which is 1.2KG/cm.
I tried it in 3rd gear at 0.95KG/cm and it was quite frightening. 2nd gear just lit up the back wheels, although it was ever so slightly damp.
Can wait to get the stupid MOT and reg plates out of the way!!!
Laters!
BodleyT.