Discussion Starter
•
#1
•
Took my daisy down to vets today at 9.30 for her operation. spent all day pacing up and down and worrying about her. Was told too pick her up at 5 i was there at 4 sat waiting till 5.45 (panicking as i was last person in there) tell the recepyionist came and said sorry she had forgotten.
Went into a room like a big kid and she came in all stoned walking into walls and trying too fall asleep whilst walking. Just got her in and taken a pic as i think its mint lol shes not spoilt honust.
She went in for speying as we watched a program the other night about the amount off dogs being put down due to over breeding. and bearing in mnd daisy is 25kg off pure muscle which is unusual for a *****. and weve been offerd 400 a pup if we did we thought it best just too get it done.
Bit pointless but the animal lovers will find it funny lol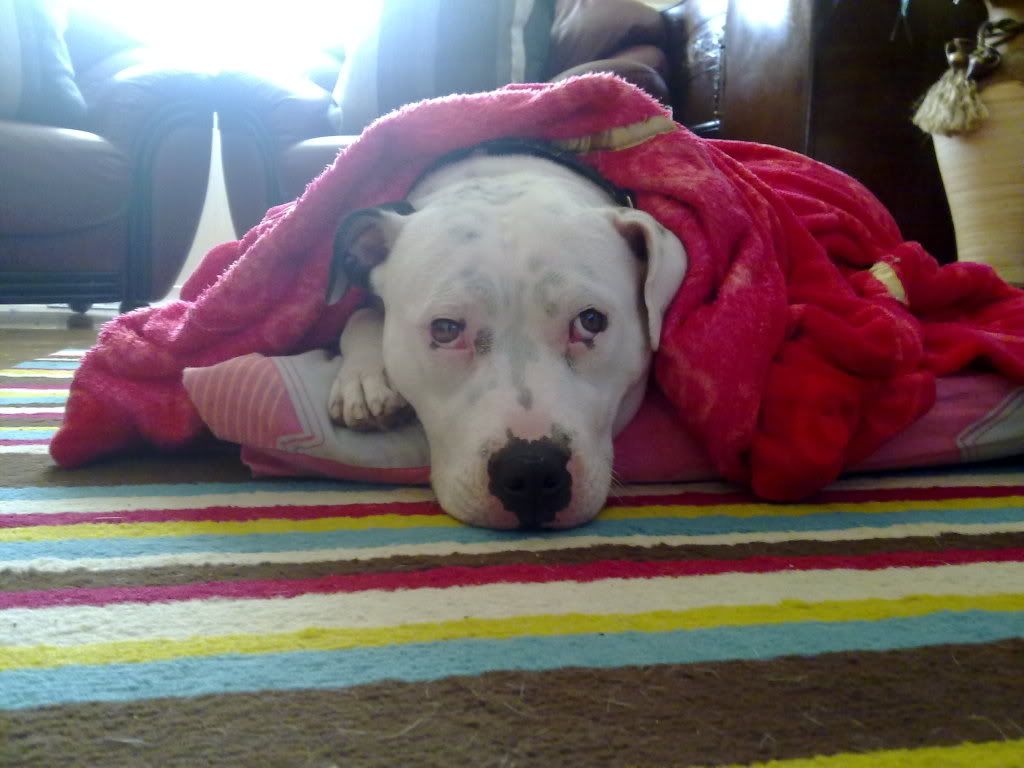 Giving it an hour and shes having chicken nd scrambled eggs for T pmsl