It's been a while so thought I would show some pics of the progress so far with the new motor
Bought it off a guy on here known as Rob_trevor.
How it started off 5 months ago !!
Didn't like the bumper and skirts and well kinda off ruined them coming out of a garage on the M180 to hull Doh!!
Front Indicators needed replacing so managed to get a set from good old ebay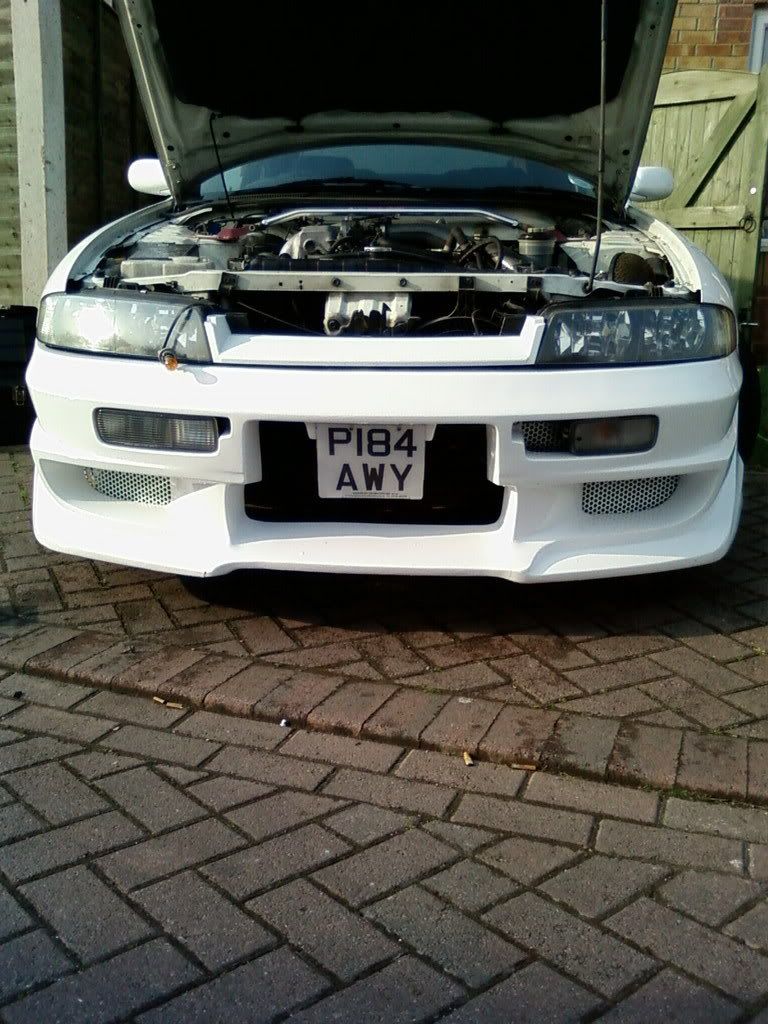 New intercooler was bought and fitted after ERM a lot of fooking about in fact 9 hrs :shock: Also from the pics on a thread here, got the hole in the wrong place so now have an L-shaped hole in the wing. OK not so good but has now come in handy and will be filled when I drop the intercooler lower.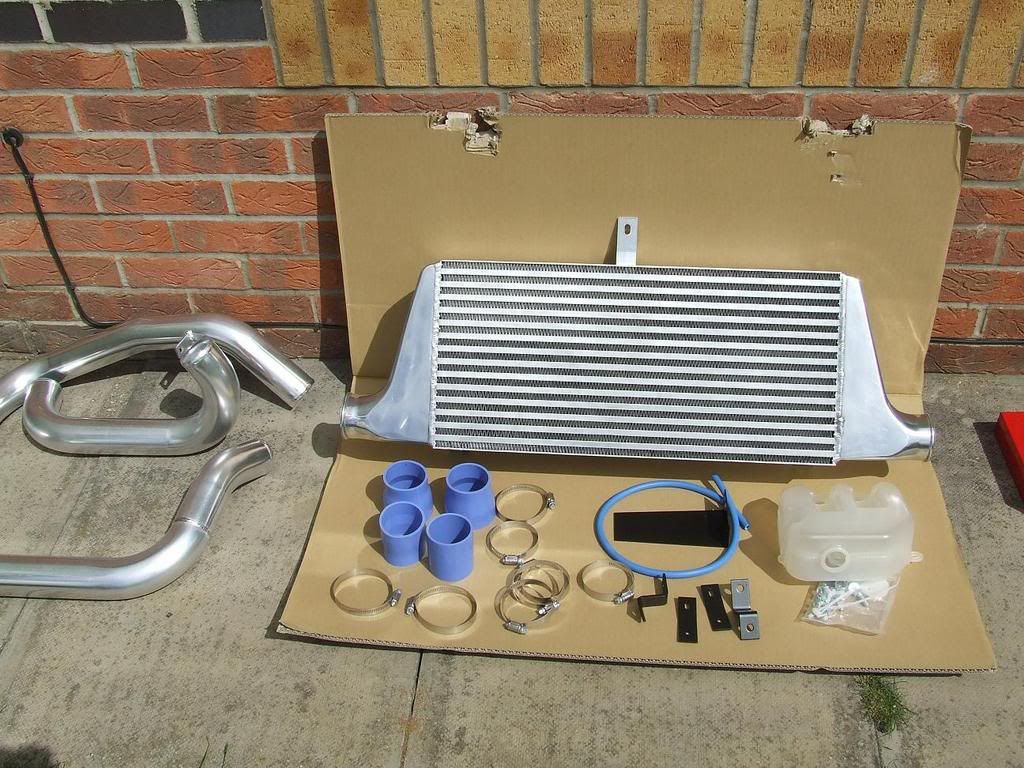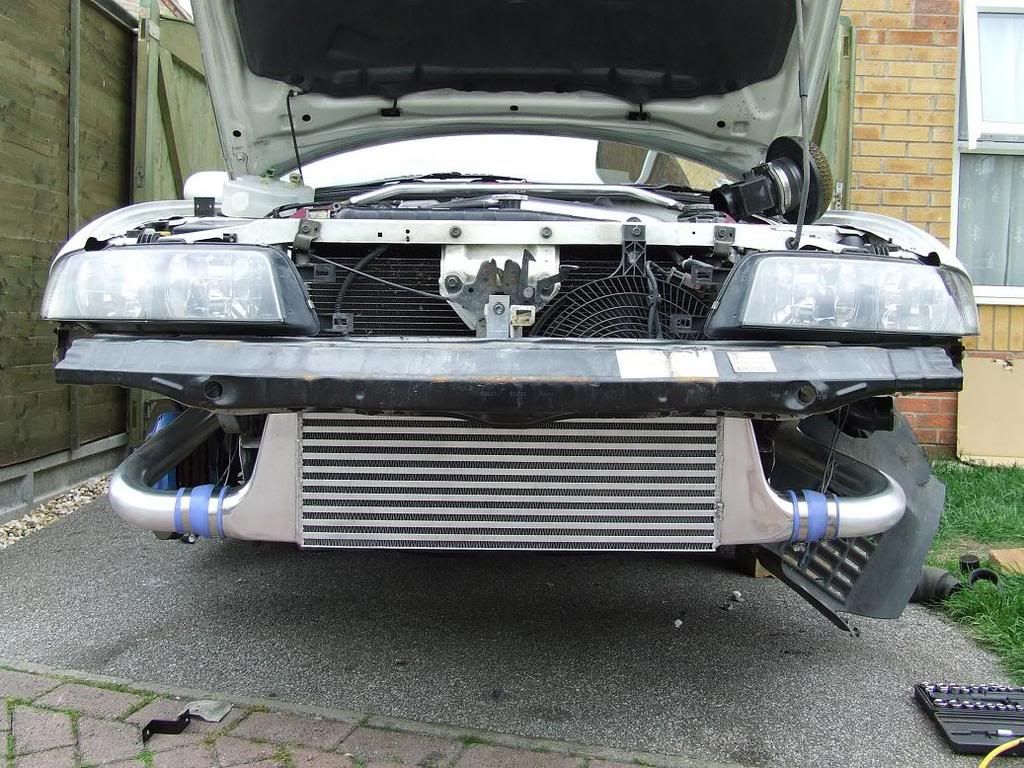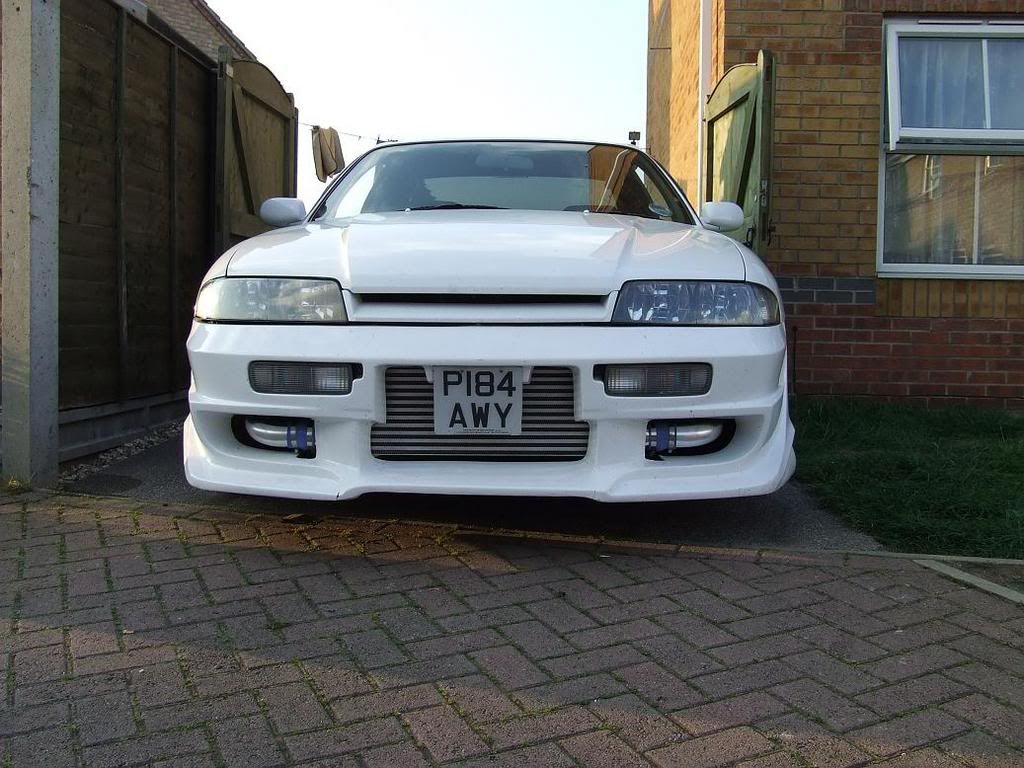 Anyway bodykit bought and ready to be sprayed and fitted.
Well things didn't go to plan, found rust under the side skirts that needed to be treated :thumbsdown: then side skirts didn't fit correctly
so instead of being a £300 job and a few days it remained there for three weeks until the new skirts arrived from poland and whilst the rust was being taken care of. now near enough £600 :thumbsdown: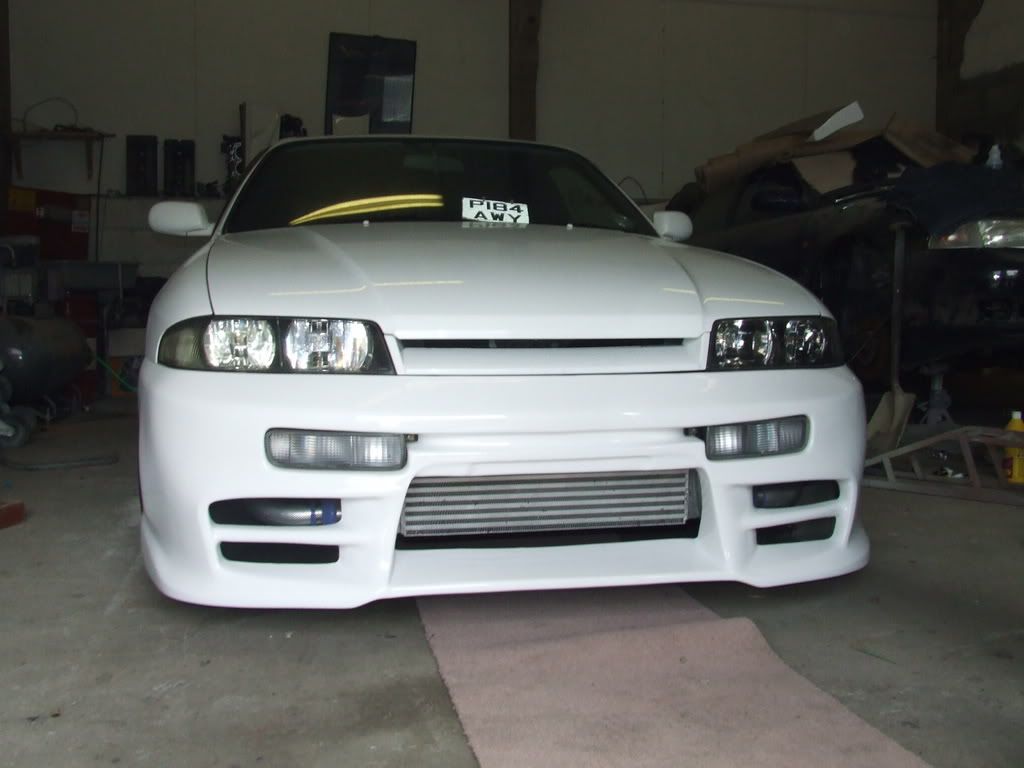 New wheels arrived whilst the car was in the bodyshop :bigthumb: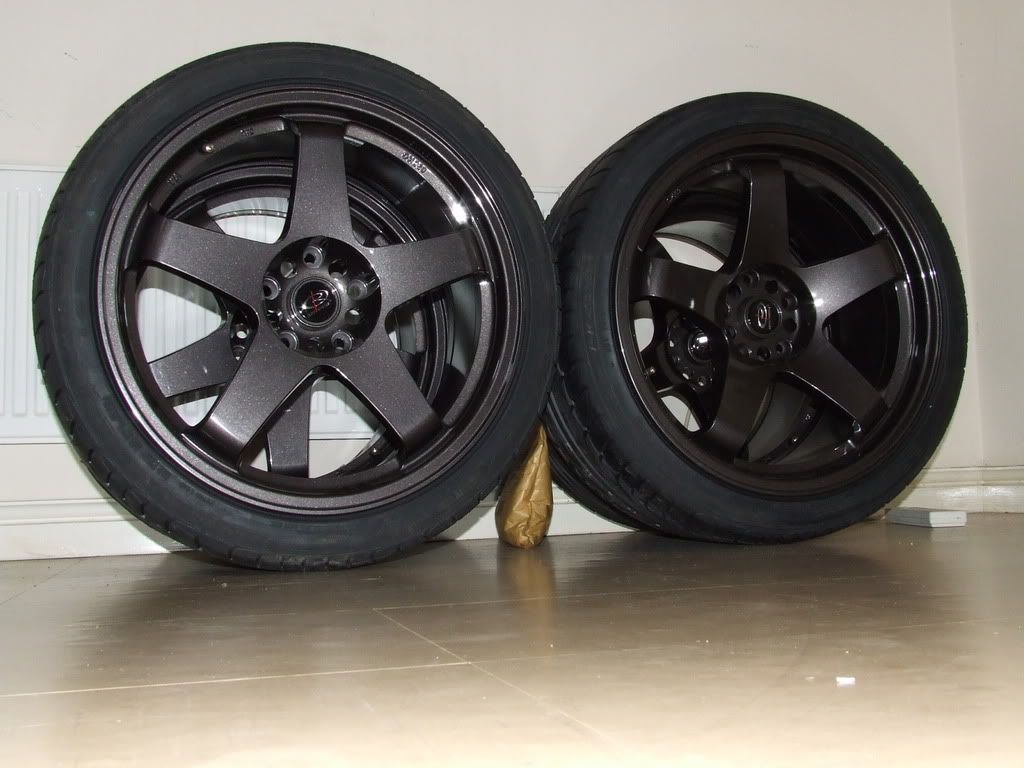 Not happy with certain parts :dunno: Still need to sort the height of the intercooler out, The entire car needs Claying as it's been in the bodyshop 3 weeks and is covered in a thin layer of crap that makes the car look grey, Not happy with one of the side skirts has dimples in it :wtf: Need to decided what I am doing with the number plate too :wtf: But here you go !!!! will take some pics when i have it all sorted !!!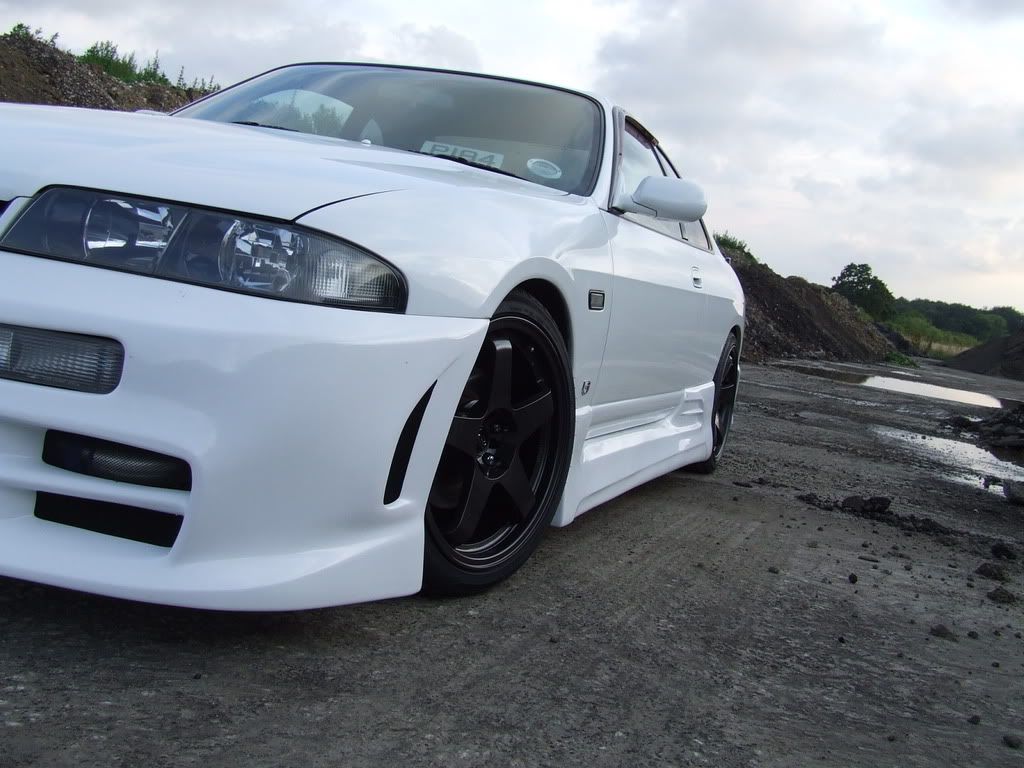 Side skirt has been resprayed now
And almost all is well. just those other bits to sort out and we are on our way to skyline heaven :bigthumb: