Well I pickup my new project car on Friday
I will get some pictures of it when i get it home, for now I will give away a few things for you guys.
The car is a 1988 Nissan Bluebird
Currently running a standard 1.6 transverse ca16 engine, so front wheel drive no fun and 84bhp
cracking lol.
It is a manual and has done around 118k miles.
Interior is perfect no tears or anything as far as I am aware.
only problems are a few small rust patches (expected for a car 24 years old).
The Carburetor is running a little rich but can be easily sorted.
And the fuel gauge doesn't work below a quarter of a tank, (I believe sender unit may need replacing.)
Also comes with mot till next April and taxed until October
I have a passion for the older generation Nissan's that ran in the super silhouette championship. the 3 monsters that defeated everything, The R30 skyline. The Silvia and The Bluebird. Between the 3 of them annihilated everything in the field. The bluebird won the championship in 1980, 1982 and just missed out in 1983. They all ran an LZ20BT engine running 570ps, These were an adapred L20 engine with a custom head manufactured by Omori Factory. Unfortunately a lot of people forget about the bluebirds success, a few of the Australian and New Zealand members may remember George Fury's bluebird in the ATCC back in the 80's a fair few times it dominated against the 5.7 litre falcons and the commodores with its little 1.8 turbo. Just proving more brilliance of Nissan, it's just a shame they get forgotten nowadays, so thought I would do something that may help revive them to some people.
The car will be going under a major change, I will be replacing the ca16 fwd engine with an s13 ca18det engine and converting the car to rear wheel drive. For a while the engine will probably run stock and slowly tune through stages one to three and my aim is eventually to hit a reliable 350bhp. but in no rush for that yet. The bluebird weighs standard 1010kg's so power to weight ratio will be staggering
I will be having to take sub frames from an s13 front and rear and mounting them too the car and also I will have to cut a tunnel out of the bottom of the car for the prop and gearbox and also a small bit for the diff at the rear. And also getting s13 hubs and driveshafts.
All the suspension will be upgraded along with the brakes and steering. Most of this probably from an s13.
The body will be widened 6 inches either side at the rear and 5 inches wider at the front. I will be making a complete fibreglass replica kit of the 1980's super silhouette bluebird race car, however this will be on a t12 bluebird not a 910. Because of the kit the rear doors are being welded shut as they will not be usable.
I will also be making the rear spoiler that was on the car however this will be made from alluminium and possibly a fibreglass blade. The bonnet is being remade of fibreglass along with the bootlid and the front wings.
The car will be sprayed black when all the kit is done, I am putting gunmetal rota rbx's on the rear 9.5j/17"/et -19 and a set of 55mm spacers on with these, this will give me an offset of -74 that will push the rear wheels out exactly 6inches to meet nicely with the wide arches. The original car ran 15j wheels :O hardly going to get them cheap and get tyres for the road)
As far as front wheels go I will likely do the same setup with either smaller spacers or a thinner width wheel with the same spacers as the rear.
I have done a few rough drawings of the blueprint of a standard bluebird and then redrawn them with the lines of the kit. all the kit will be made from wooden moulds then fibreglassed and released and most likely riveted to the car and smoothed into the body work.
I have done a lot of homework into all of this and I am still currently doing some now, I am trying to get as many details on everything as I can so when I start if I come to a problem I can work arround it.
I have had a fair bit of help from a few members on here only 2 of them knowing what the project has been. and thankyou to them for keeping it under wrapps till now
Anyways here are the pictures of what i have drawn and what end product will look like.
End concept
Rough drawings of it all, this was to give me a better look at some of the angles of the bodykit I need to make, all these drawings will be redone to scale as they are very rough. And a few changes need making to them.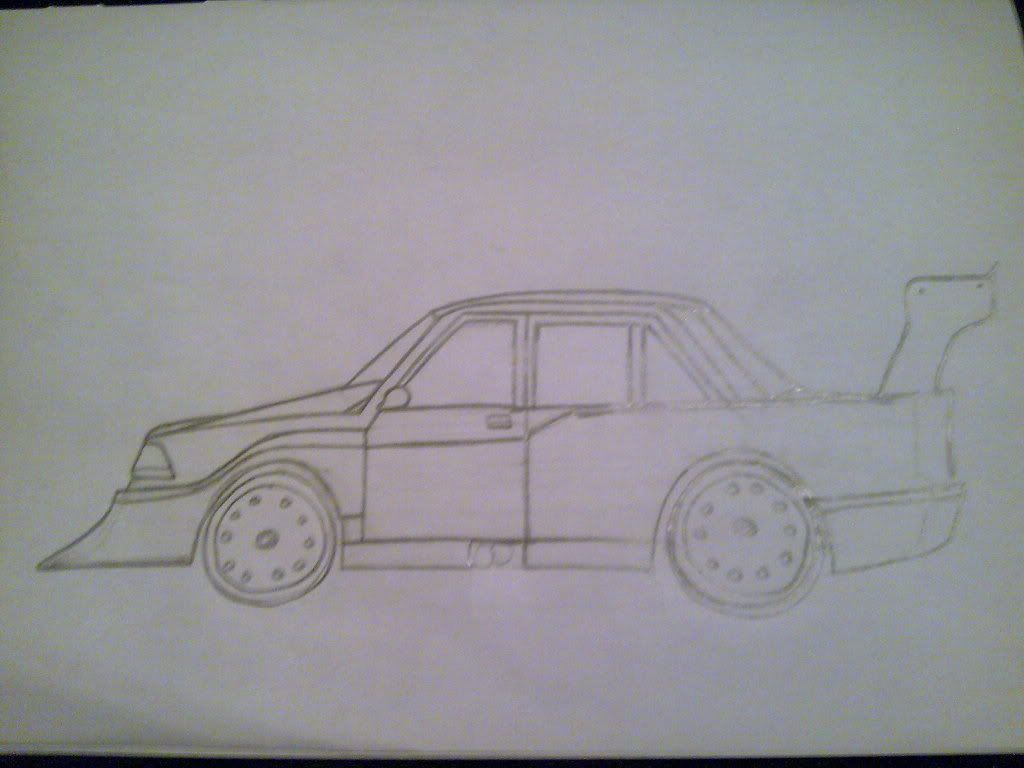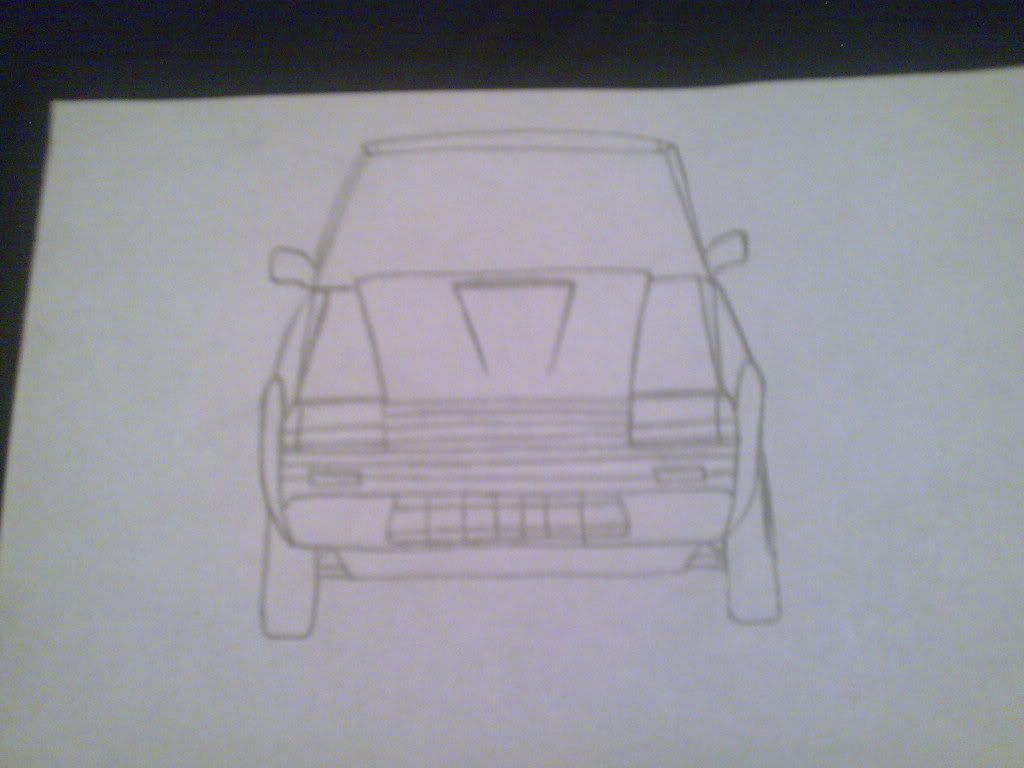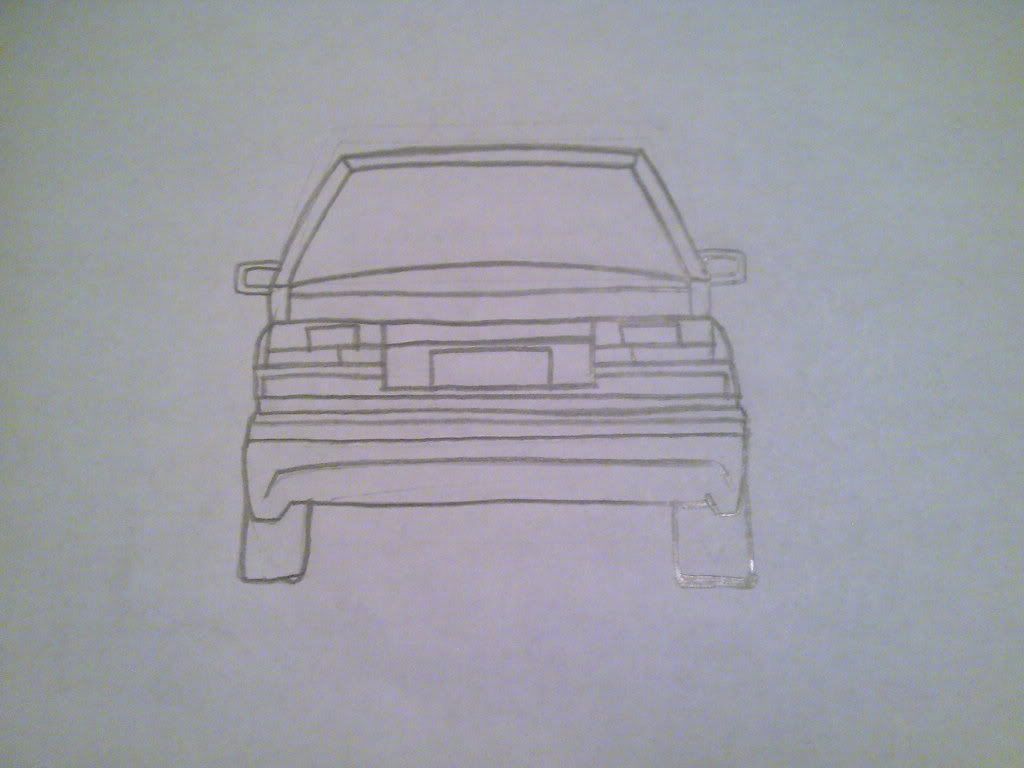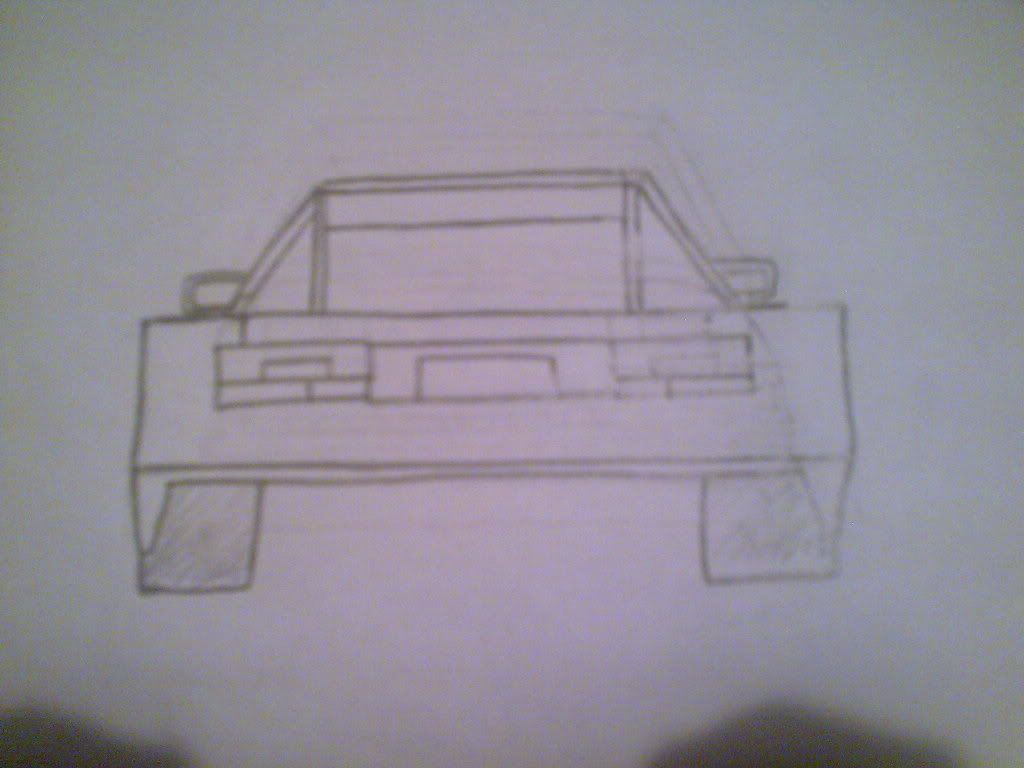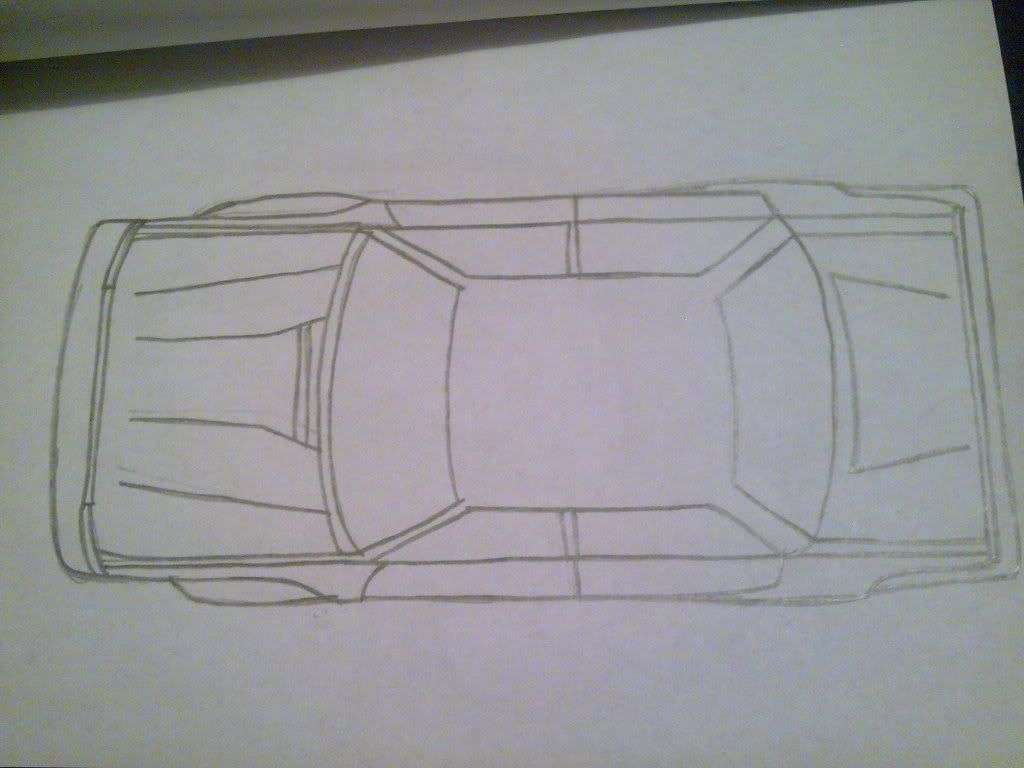 Thanks for looking I will get pictures of the car up when I get it on the drive and then I shall start this extremely long project
RendleRIOT.