Project R334 SUMO Wide Ass!
Well folks, I have been threatening to do it and promised myself I wouldn't start this thread until work began. Well work has begun so let's kick things off. I have always loved the looks of both the R33 and the R34 but particularly the front end of the R334. So why not combine the two and make a Wide arch kit at the same time. Now I am going for subtle instead of an aggressive wide arch. Also the body shop company I am using believes in doing things right, so the wider front wings and rear wings will be custom made out of metal, not fiberglass.
So here's what she looked like when I dropped her off to the body shop!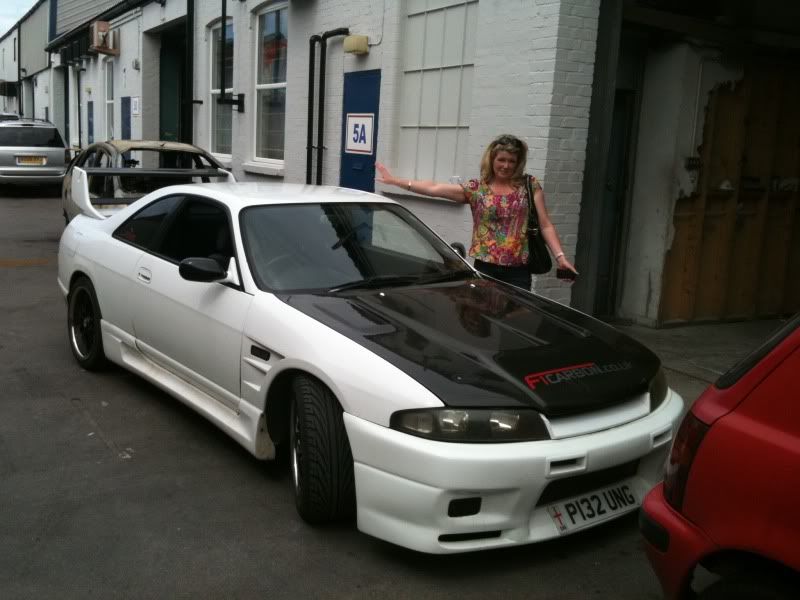 Start of the rear end strip, remove rear bumper and lights. This is a 16 year old car but not in bad nick for it's age.
The front end stripped ready for the front wings to be converted from R33 GTST to R34 GTR. The old R33 wings will be used combined with the R34 to make the right shape and fitment for the body.
As I am going for subtle, I chose 25mm spacers and this is what the stance should look like bare in mind the arches will be slightly wider than the wheels.
Making up the template for the wide arch at the rear.
Rear diffuser arrived and trial fitted to the car.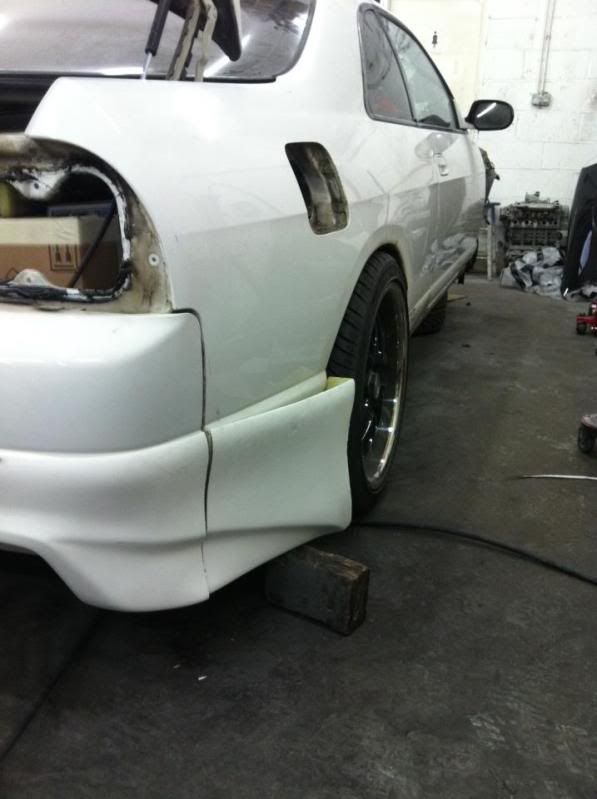 Now a picture with the rear bumper trial fitted and the rear wing taking shape.