·
r32 gtr...old skool cool
now i started this project a few moths back and up untill now had not managed to post anything so im playing catch up at the mo so progress will appear thick and fast....
i purchased my 32 gtr a few months back and its now my 4th skyline after 2 33 gtst's and a 34 gtt. Was a nice handling car with nismo bushes and nismo coilovers and a nice nismo exhaust. Fairly stock car with 71000 kmh and a dyno for 345hp at the flywheel. it looked in really good nic but did suffer from the typical rusty sills and a few minor bits of rust allthough the arches were mints so thats a plus. Here are some pics as it was straight after purchase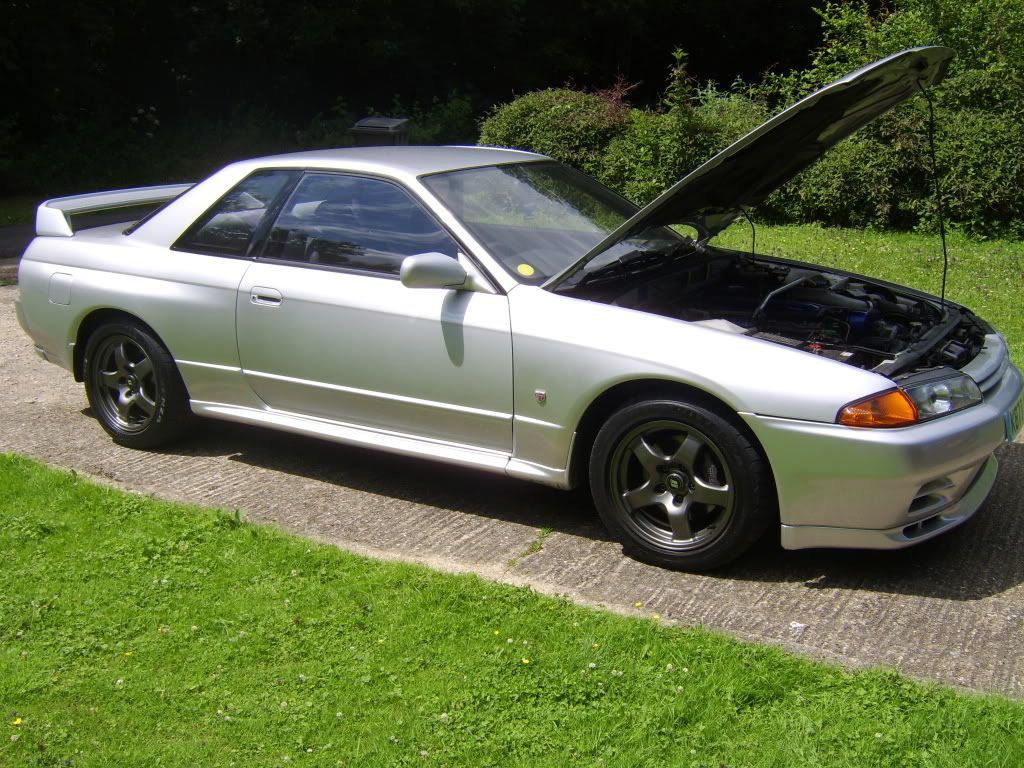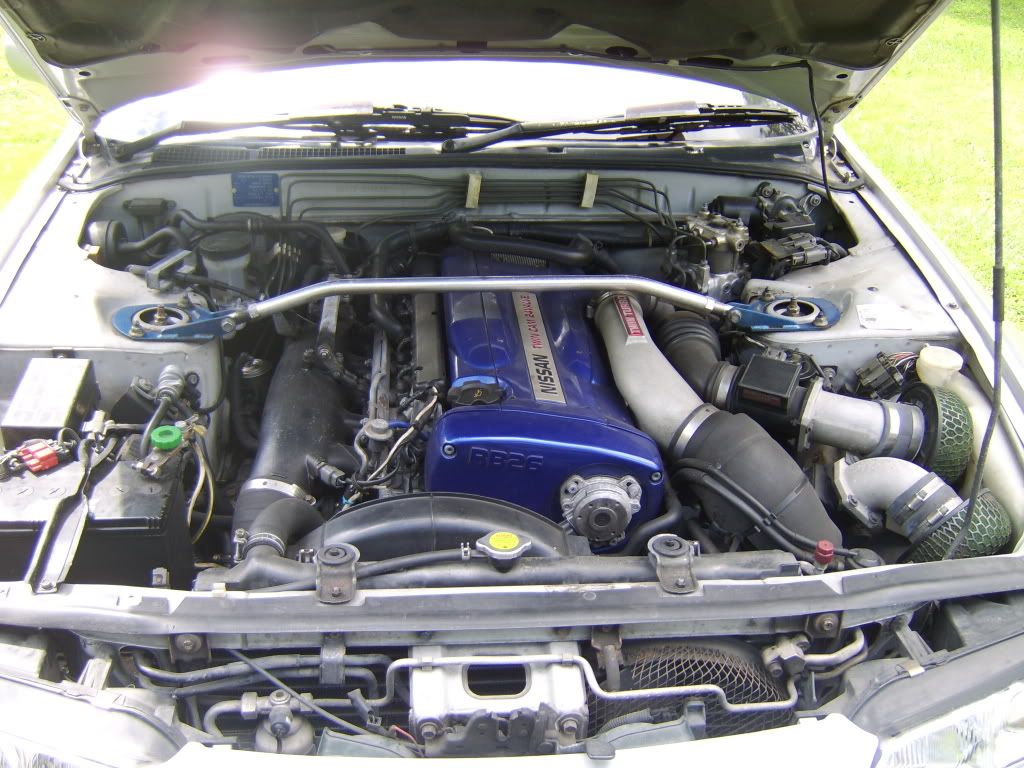 now i was relly happy with the cars handling and performance (although i will be upping the power soon) but i really wanted the car to look mint. so i went to my local bodyshop and this is were its been having a windows out respray. im getting it done in titanium grey but for cost will leave the stadard engine bay grey (although the turret tops will be freshened up). The first job was removing all the old paint and panels.
apologies for some blurry pics