hi guys testing the water here on both my skylines due to a recent change in work status.
cars imported in 2009, 1989 G and 1992 J specs are
1989 G registered november 2009, mot nov 2010,tax april 2010, showing 64,000 klms on nismo 240 kph clocks, service tag on car showing 101,000 klms. standard interior apart from stainles gear knob and r33 gtr drivers seat. car has aftermarket suspension,cat back stainless exhaust and 18" volk race wheels.recent service, has standard wheels on at moment as weather here is crap and the 18" wheels need 1 tyre, no dash bubbles very cleen inside and out, with spats and colour coded spliter.has original skyline braces front and rear. 1 of the original 5000 first build going by chassis number.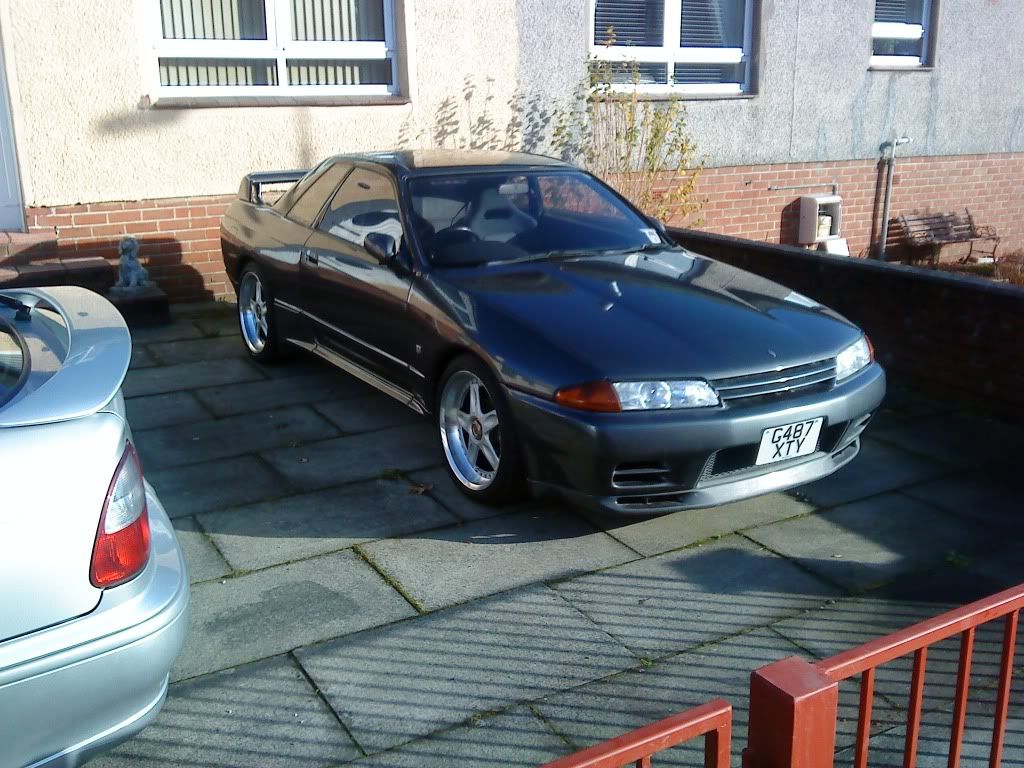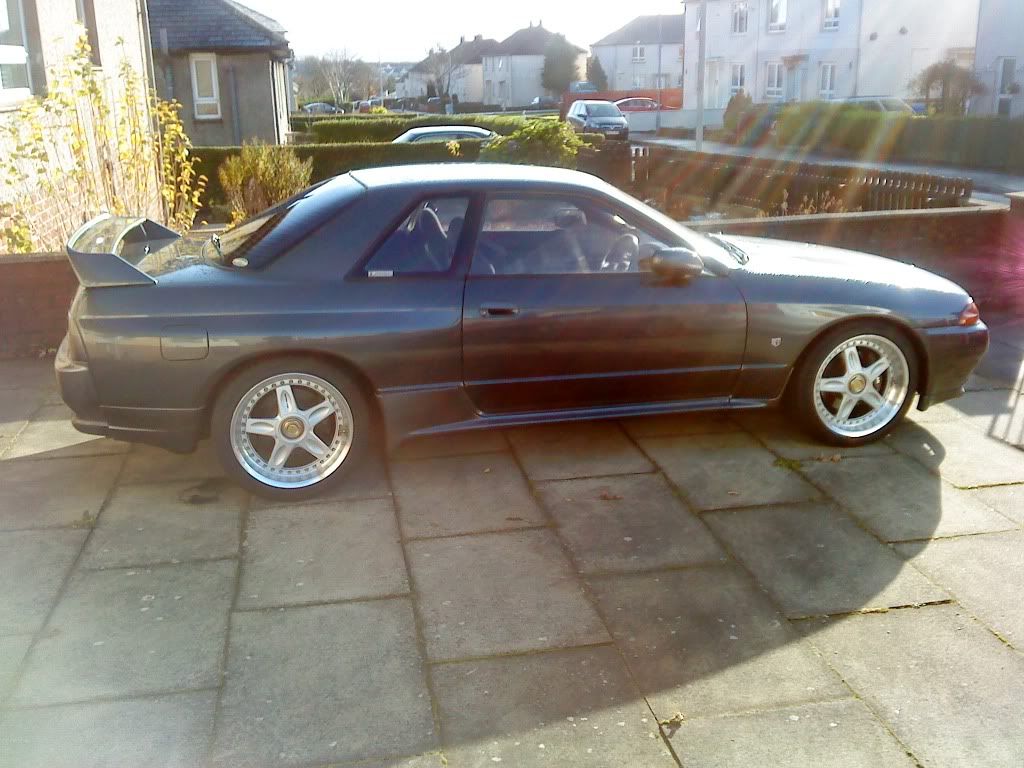 other pics to follow.
1992 J registered dec 1 2009 taxed may 2010, 129,000 klms, completely standard inside at the minute the inside is scruffy as I have spent more time working on the other car. car has inpul alloys,aftermarket suspension,and cat back stainless exhaust. car starts first time and runs great up to 4000 rpm and then starts leaking boost, trying to get round to working on it when the weather gets better. cars has slight paint marks on body and a small dent low on passenger corner at bottom of rear bumper.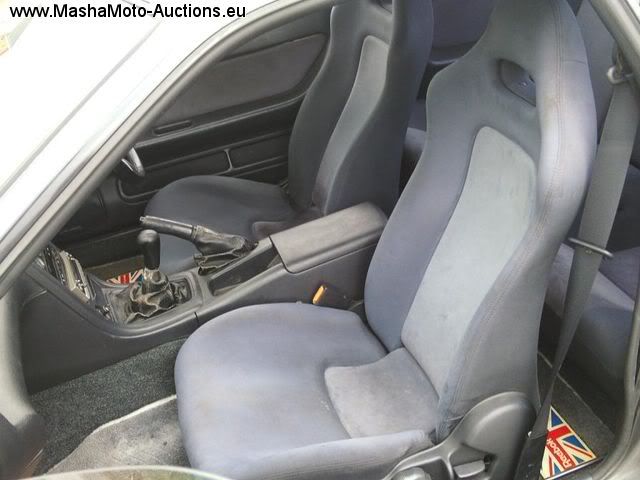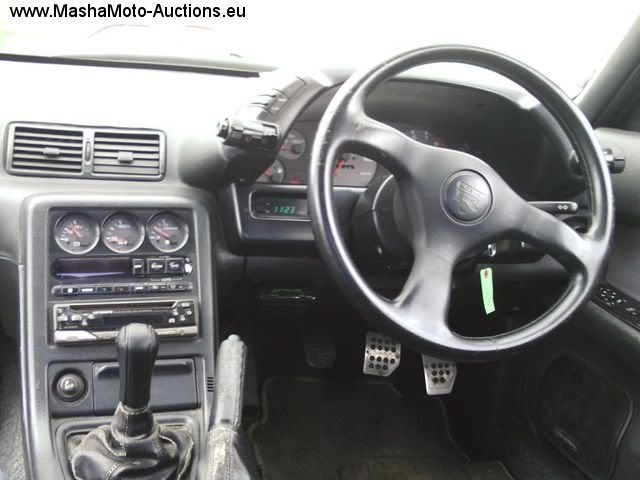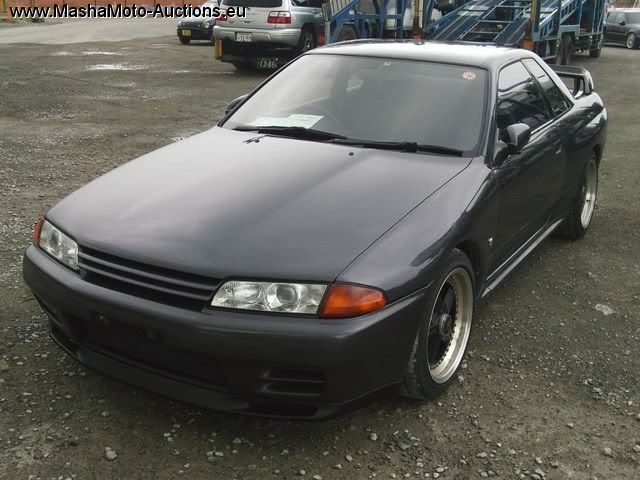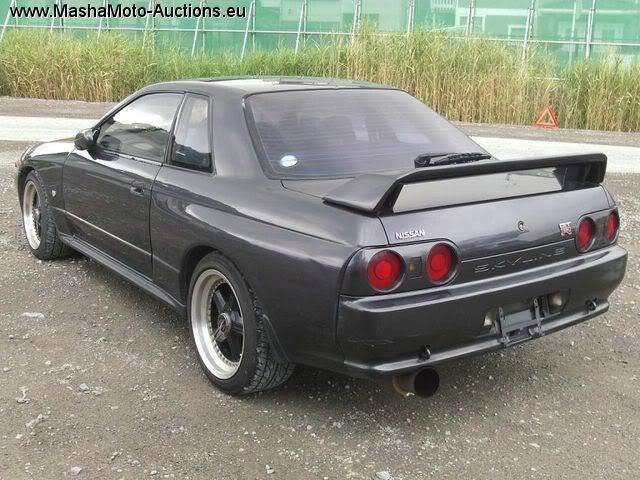 open to sensable offers.1 at least must go, as well as 51 reg gen 7 toyota celica and 1999 mr2 rev 5.