Hi all,
Pretty new to the forum have a r33gtst that has oil in the coolant and i'm starting on the head gasket. Few pics as i go along just for fun I guess ! feel free to comment or chat about it. I brought the car for a grand and hopefully get it on the road soon!
Little B***h didn't fit in the garage I sourced for her so she gets pushed in and out every time !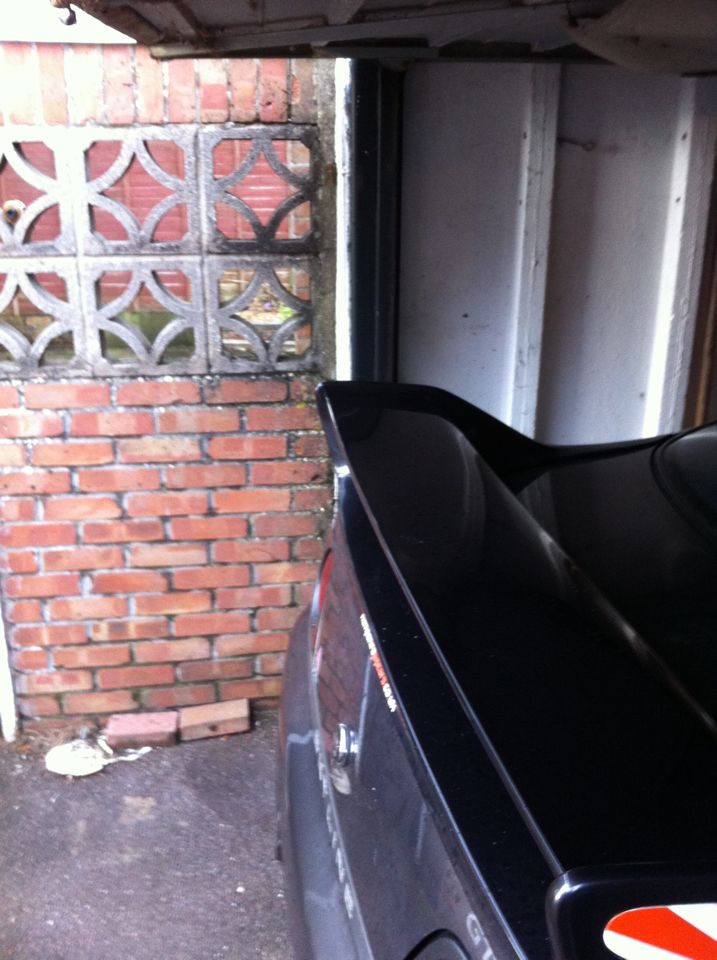 Few of the engine etc being taken apart for the head removal.
starting with j pipe and plenum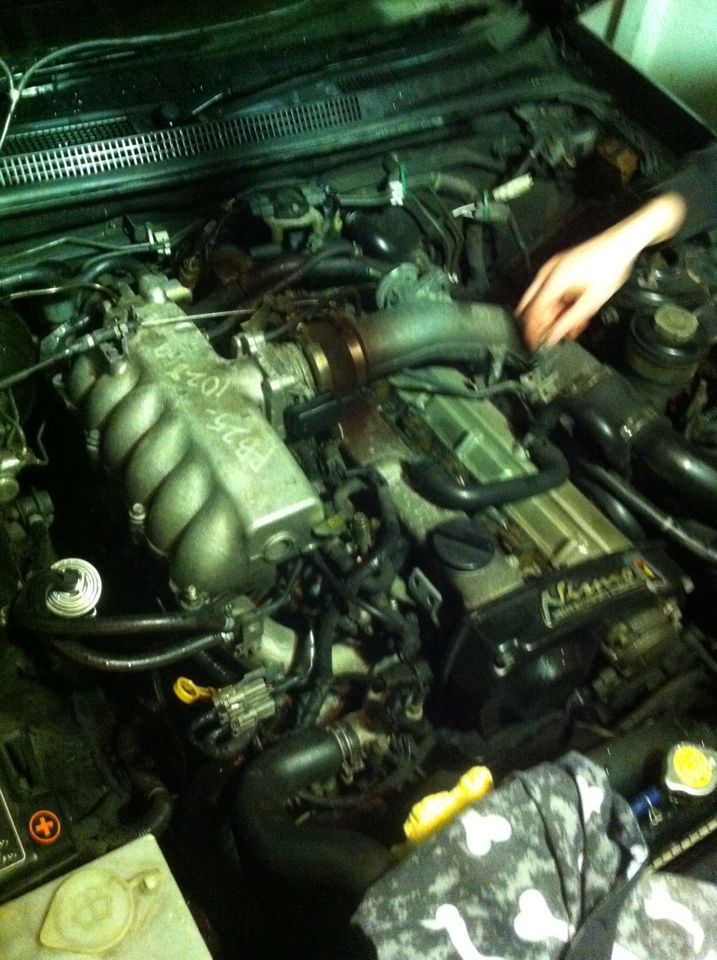 Then for the throttle body fuel rail and injectors. (Mucky Hands )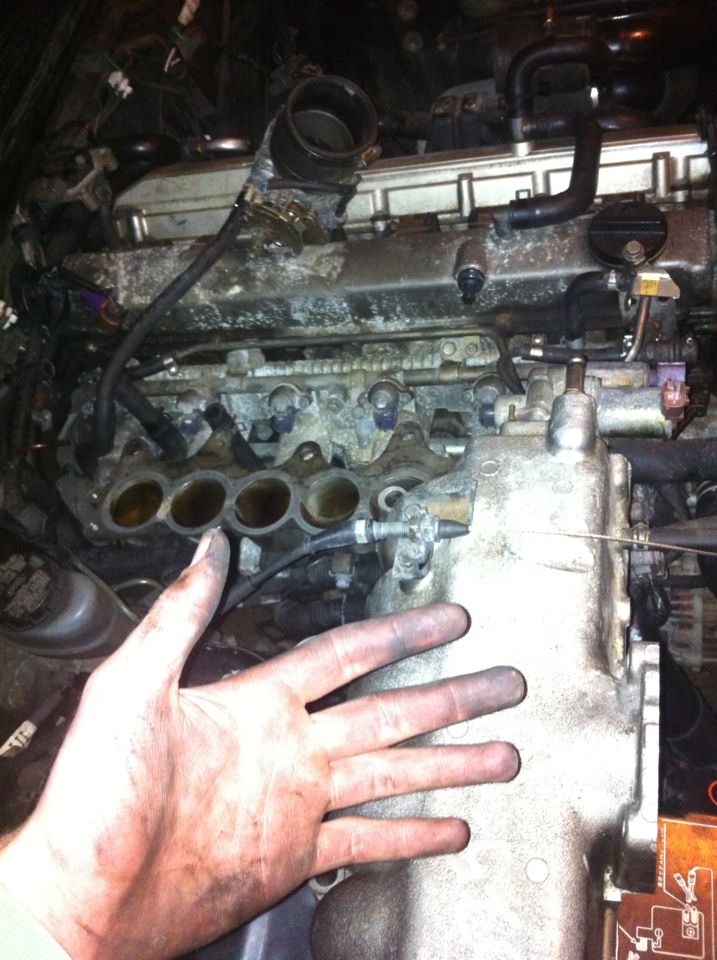 Then on to exhuast mani and turbo.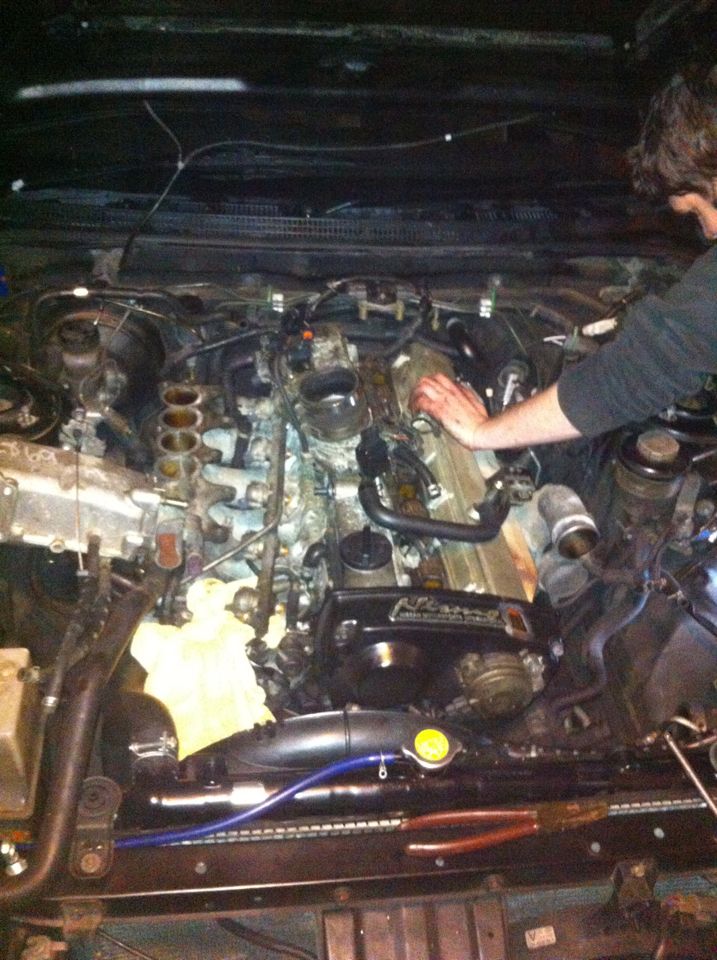 :attention: