Discussion Starter
·
#1
·
Hi guys, hope you can help me...
I have just brought my first R34 GTT and have a few questions about the engine. Now i have owned 2 R33GTST so i know my way round the RB25 but on the r34 there are some changes. So i have got a picture and highlighted the areas i have some questions on.
So first here is the picture..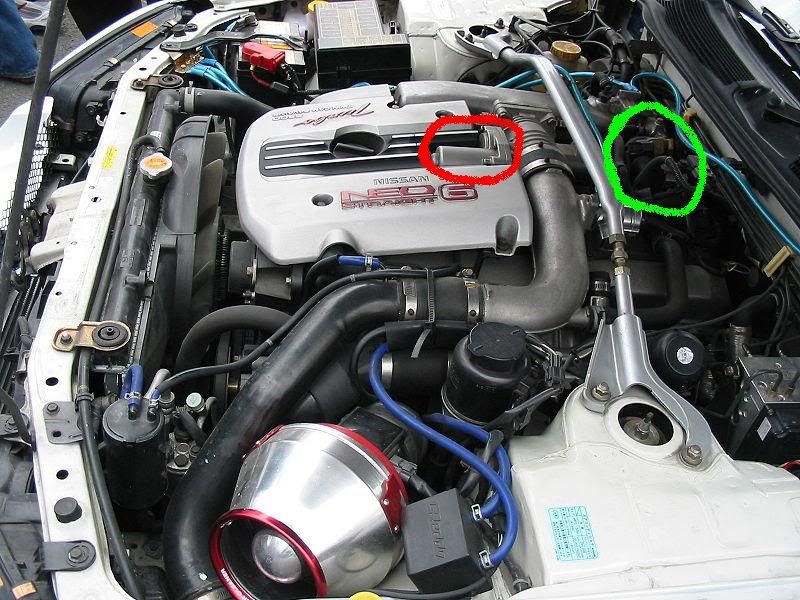 What is the thing on the throttle body highlighted in red?
What is all the stuff to the back of the engine highlighted in green?
Im about to pull it all apart and do a manual conversion and bigger injectors etc so would like to know
Also would a modded std front entry plenum if on this engine? Only asking as i had on one my other car but this plenum looks smaller.
Thnaks in advance