Discussion Starter
•
#1
•
Took my car for its first power run the other day.
S2 RB25DET
K n N filter
Standard Turbo
Huge FMIC
Turbo Elbo
Full 2.5 inch exhaust inc downpipe
Walbo Fuel Pump
Standard ECU
SAFC
AVCR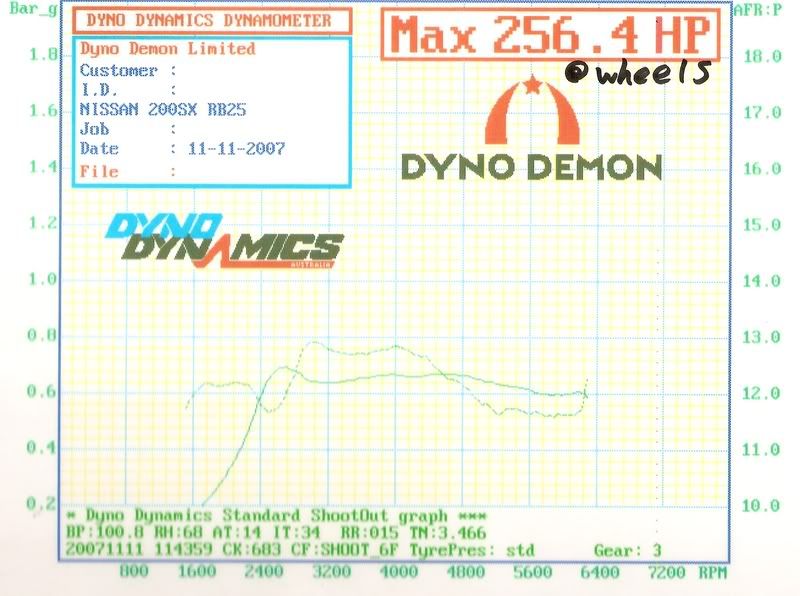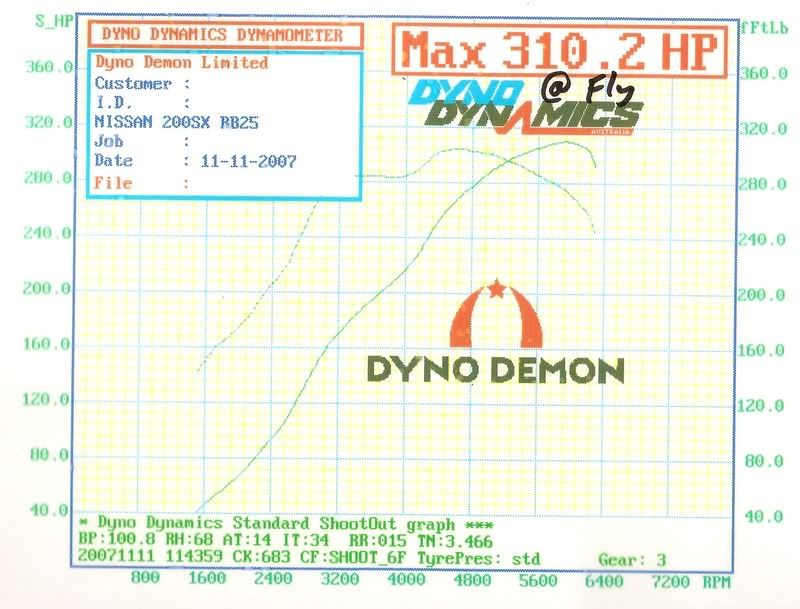 Very happy with that for the boost level. mmmmm maybe too good?
So for standardish boost i have gained 60 FWBHP over standard.
Anyone know how to check the validity of the results? eg revs could be out seeing as the opperator stopped before 6500rpm according to the chart.
Any comments on fueling etc welcomed.
Cheers