Discussion Starter
•
#1
•
A few seam to be interested in this so I'll give it a go.
This is what it started off as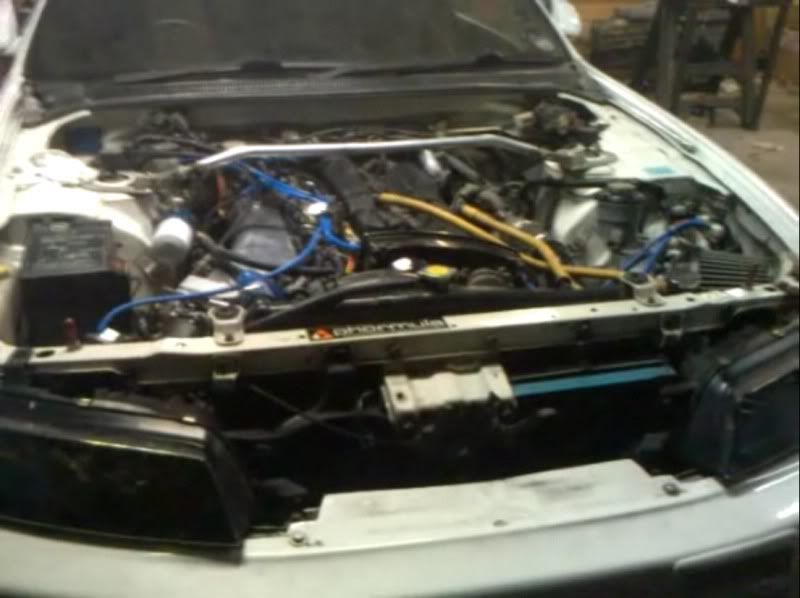 Z32 AFM,
RSP 450 Turbo,
Hybrid GT Racing FMIC (780mm x 295mm x 78mm),
HKS SSQV,
Jun Style Inlet Manifold,
Plateau Honed Bores,
Fully Balanced Bottom End (With Clutch),
86.5mm Wiseco Forged Pistons,
GTR OEM Rods,
ACL Bearings,
Tomei Con Rod Bolts,
ARP Head Studs,
N1 Oil Pump
JUN Extended Oil Drive Collar,
N1 Water Pump,
RIPS Extended / Baffled Sump,
Oil Catch Tank,
ATI Damper Pulley 1000hp rated,
Power Enterprise 550cc Injectors,
Splitfire Coil packs,
HKS 1.2mm Head gasket,
Tomei Pon Cams (256 IN/EX, 8.5mm Lift),
Tomei Adjustable Cam Pulley (Exhaust),
Tomei Timing Belt,
Z32 Ecu with Nistune Daughterboard
19 Row Oil Cooler,
Z32 ecu has now been replaced with a Link G4 which I had idling on the above setup perfectly.
So far I've got an S-Tec manifold, S-Tec Wastegate, Holset HX35/40 hybrid and a divided transient T3/T4 adapter
.
I've already port matched the manifold with it being RB20/25/26 fitment the ports were out slightly.
Test fitted them tonight to see how bad the wastegate port interence was, these manifolds are supposed to clash with R33 chassis legs. I must be lucky, mine looks like I'm just about going to have enough room.
I've also been lucky with the turbo and cam cover clearance, if it wasn't for the T3/T4 adapter I'd be hacking chunks out of the cam cover.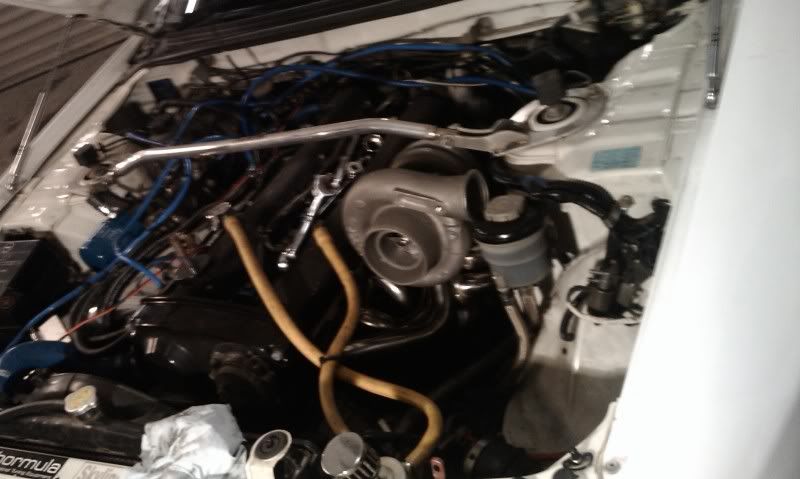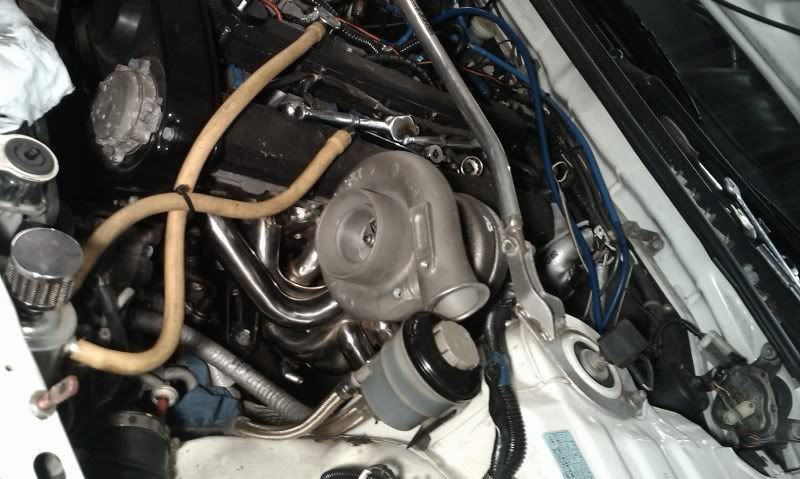 Exhaust isn't going to work out how I wanted it to though, I was hoping to be able to use the standard downpipe and just make up a new elbow but the wastegate is now sat right where the downpipe used to come into the engine bay.