hello all,
been meaning to do this for far too long but ive just never found the time. im hoping i can use this thread to keep track of everything ive done to it so far and also it may help if i come to sell it to someone on here they can see it hasnt been abused
i need to say a big thanks to:
- RISING SUN PERFORMANCE
- CONCEPTUA TUNING
- JAPSPEED
- BARKER ENGINEERING 07854 856933
- AUTO BODYCRAFT 01642 715894
anyway i bought the car fairly standard from a lad called Dave off here, travelled to Bristol for it so it was quite a long journey. bought it, came home and took a few snaps. it was standard apart from exhaust and air filter... still had 2 stage boost :O
first things first it needed a walbro fuel pump (had one on my 200sx and cant fault them) and a FMIC so i went for the D1 japspeed as i didnt fancy cutting fan blades etc etc.
so out came the old pump and in with the new (sorry no pics of FMIC install)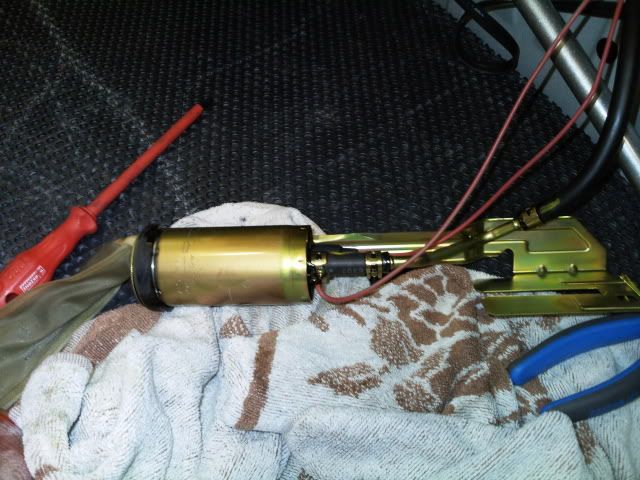 and it stayed like that for a month until i got bored so i took the 2 stage boost off and bought a greddy profecb2 (again had one on my 200sx and cant fault it) set it up and took it to the dyno
good results considering i hadnt done much to it even with the nasty missfire which was later diagnosed i guess to faulty coilpacks.
so a few calls to RSP for coilpacks and somehow i ended up buying...
RSP400 kit
was going to fit it myself but i thought id leave it to the experts, took a drive down to RSP and had it fitted and mapped within the day. results:
i was happy with this for a month and then again i got bored and always fancied a kitted skyline (yes i admit i watched too many fast and furious films) JUN front bumper from the for sale section, some rear spats and 400r skirts from ziax and gave them a test fit...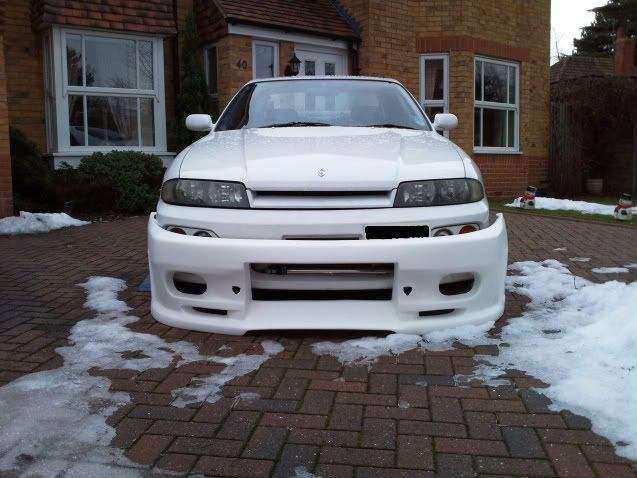 as you can see from the pics the rust had settled in after a harsh winter and me being lazy not keeping on top of the waxoyling
in the end i sold the bumpers and skirts and went a different route; a full respray in the same colour (barring the bootlid but thats a long story) and archwork to get rid of the rust! also added some sly GTR style skirts on there for good measure
(pics not the best as they were taken with one of them iphone thingeys :spank: )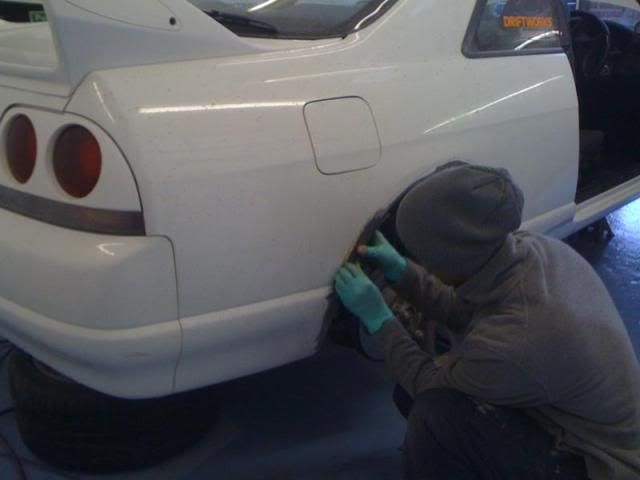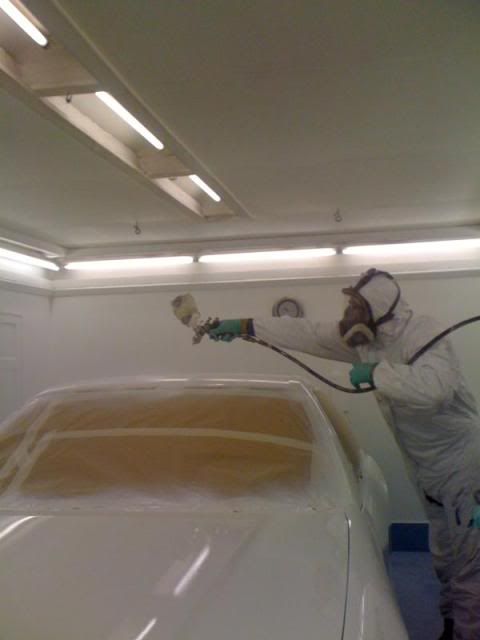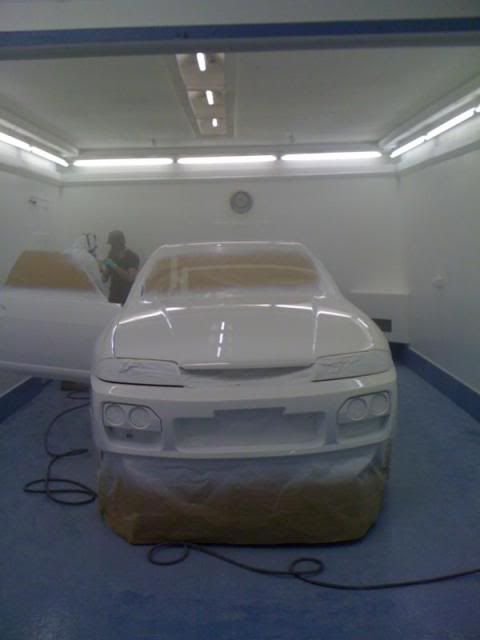 anyway theres alot of pics there and im pleased with the end result. the reason i didnt get the bootlid and spoiler done is it was just going to be both sides because of the archwork, then i wanted the bonnet doing aswell, and then front and back bumpers and my funds wouldnt stretch to the bootlid aswell haha.
no pics of car as it stands at this minute as manifold studs are snapped in the block so im in a mood with the car so they will be up hopefully end of next week when thats sorted. yes i was the one with the "tractor powered RB" at silverstone hahaha
ive also got a power FC sat here waiting to go in but going to wait for bigger turbo and get it all done at the same time and coloured hoses from boostjunkies should be here in 3-4 weeks
so i now have my to-do list which includes:
- either get my current alloys powdercoated by a mate in white or treat myself to some :worshippy:ROTA GRIDS:worshippy: again in white
- bootlid and spoiler sprayed
- fit my power FC
- bigger turbo to try run 500bhp on standard internals :crazy:
anyway much love goodnight