Hi All
SFS Have now introduced Braided Stainless brake lines,
Brake Line Kits
Our latest new product development are our brake line kits. These top quality SFS lines come with fully stainless steel end fittings, PVC covered lines available in over 12 different colours, dual seat fittings and 3 point sealing into the lines. So these lines look great and are an upgrade over OE lines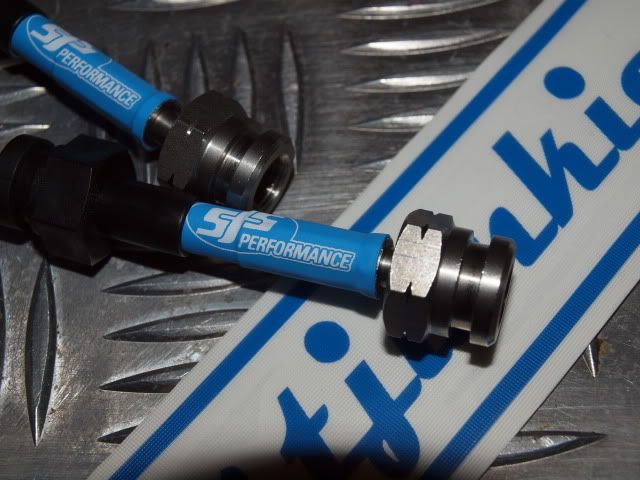 all skyline models covered even the R35 with a 4 line kit
infact most models and makes are covered
1-10 people will be £59.00 UK posted
10+ People will be £54.00 UK posted
Most SFS colours can be supplied
1.
2.
3.
Cheers
Matt
Boostjunkies Thread
http://www.skylineowners.com/forum/newthread.php?do=newthread&f=228