Discussion Starter
·
#1
·
By slow I mean my progress, hopefully not the car. haha . Anyway here's an obligatory pic before I start. 1995 R33 GTR with 77.000KM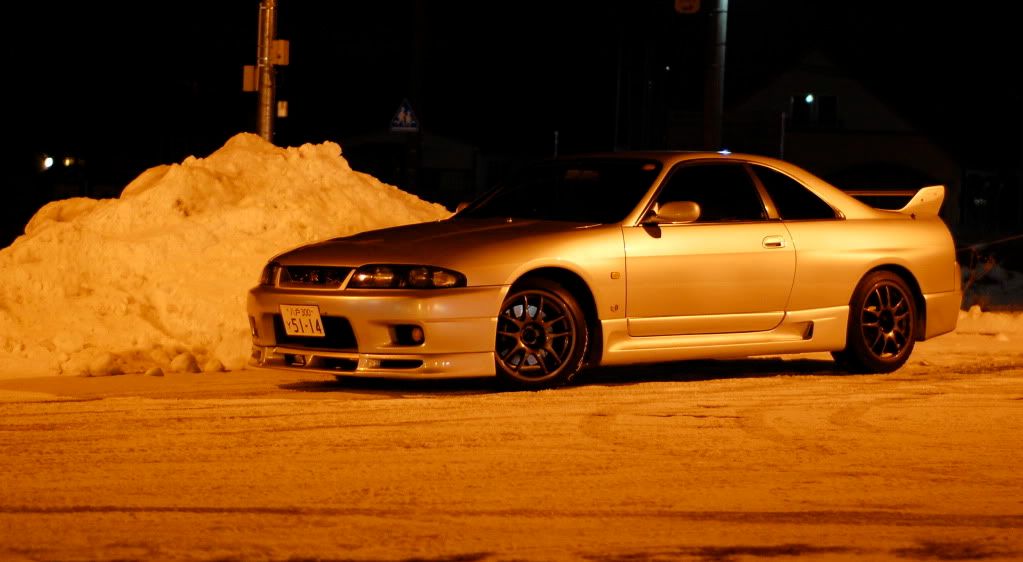 I haven't done much yet, except drop a screw in the engine bay that I never found. :bash: I was bored and tackled a quick project tonight. here's a slightly technical summary.
I did some "stage one" weight reduction tonight. Here are the figures for what it's worth! I weighed myself and then weighed myself again while I held these items in my hand. So it's rough but fairly accurate.
Stock Trunk Carpeting - 11.5lbs/5.2kg
Stock Floor Mats - 13.0lbs/5.9kg!!
Stock Jack/Tire Iron - 4.5lbs/2.05kg
Stock Spare Tire - 34.4LBSSSS/15.6kg
_____________________________________
Total Weight Savings - 63.4lbs/28.81kg
In an R33 GTR non vspec, factory weight is listed around 3370lbs/1530kg and "factory BHP" is 280HP. So 3370/280=12. That's 12lbs= 1 horsepower or 185BHP per ton. 63.4lbs weight savings/12=5.28. This means that ridding those pounds effectively "frees up" 5.28HP. I'm not saying you are adding HP, but effectively gaining what 5.28HP would give you in straight line acceleration + cornering benefits. Now we're up to 189BHP/ton in less than 10 minutes. That's all for now.