Discussion Starter
·
#1
·
Here's a picture of the current weather over where I live, You can see my car in the neighbours driveway across the way :funny: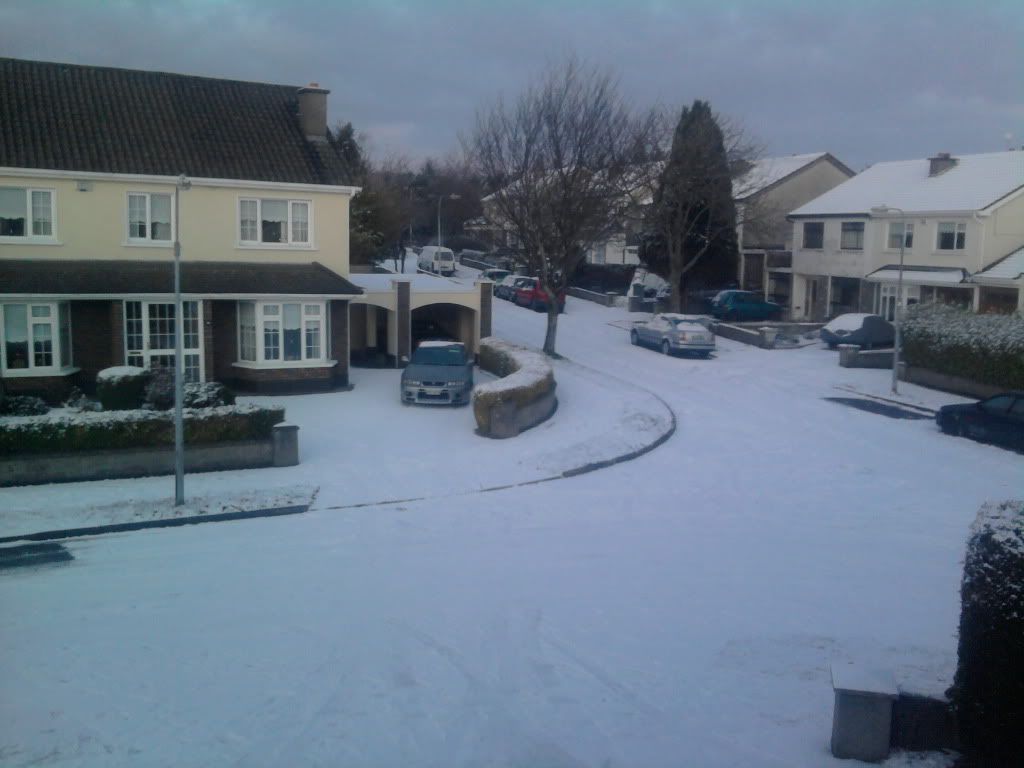 There was fook all taxis last night as the roads were so bad with snow that I decided to use my head and figure out how to benefit from this oppitunity and get some good use outta the GTR as I wasn't drinking...
I taxi'd some locals I knew and my brothers mates, from one end of the town to the other. I think I was driving for around an hour and a half, did around 5 runs and spent 10 euro on juice and made myself a tidy 140 euro!!! :funny::funny:
I was driving up a big hill up to the far side of the town and the Garda (police) were stuck on the hill and couldn't move and the GTR gentley just drove past them with ease up the hill covered in snow with the front torque gauge just over the radio bouncing up and down :funny::funny:
Ended up getting home at 4.00am
All I can say is,
4wd FTW!!!