Thought it about time I started this now that I have had it just over a couple of months...
So here we go...
The day I got her home...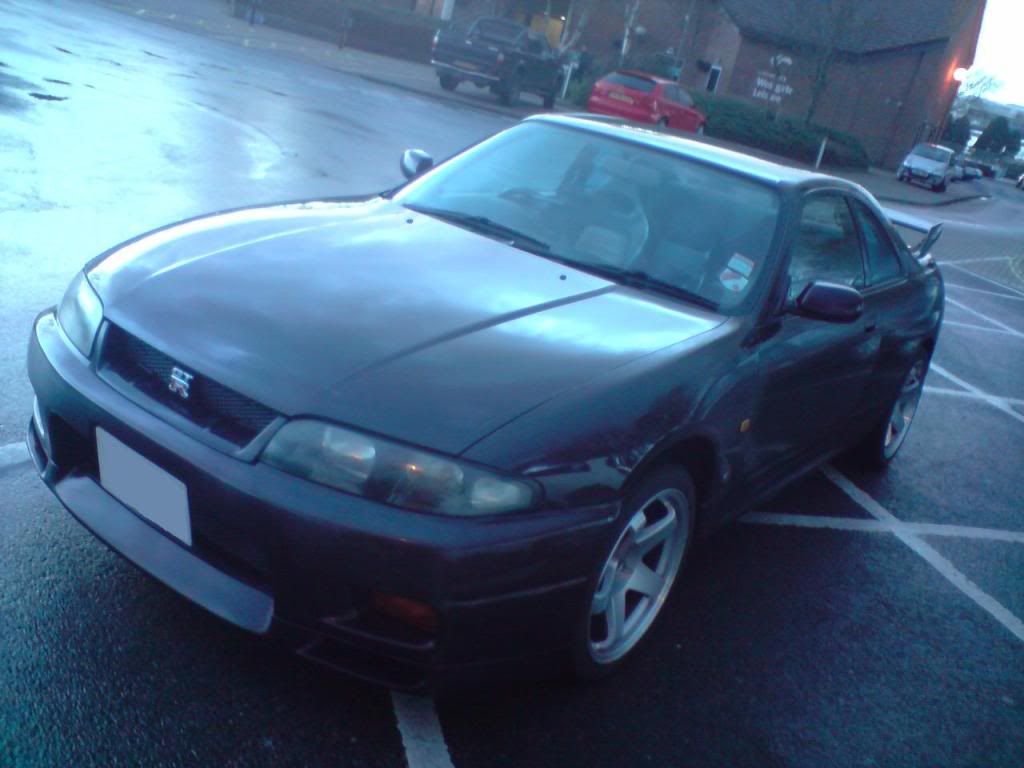 As I got her...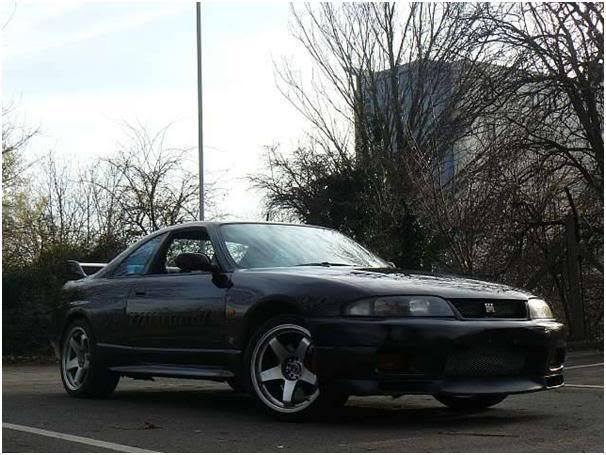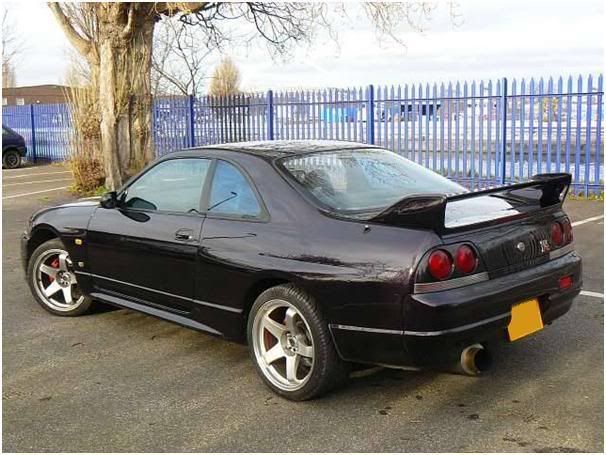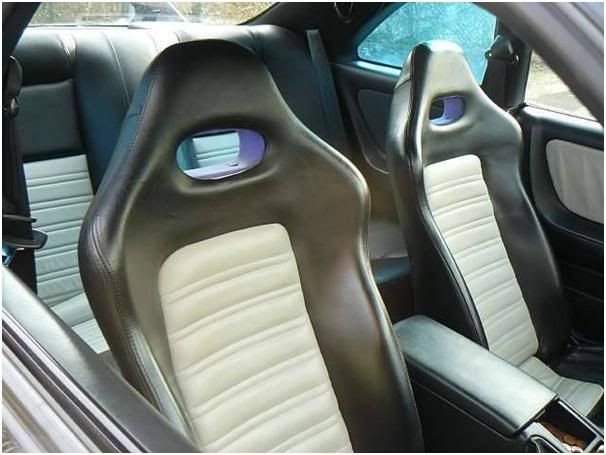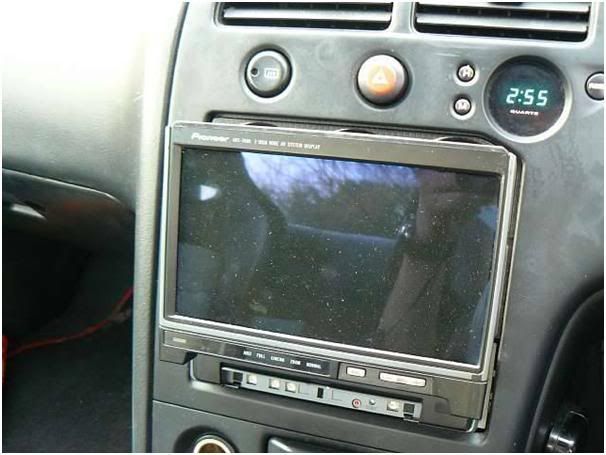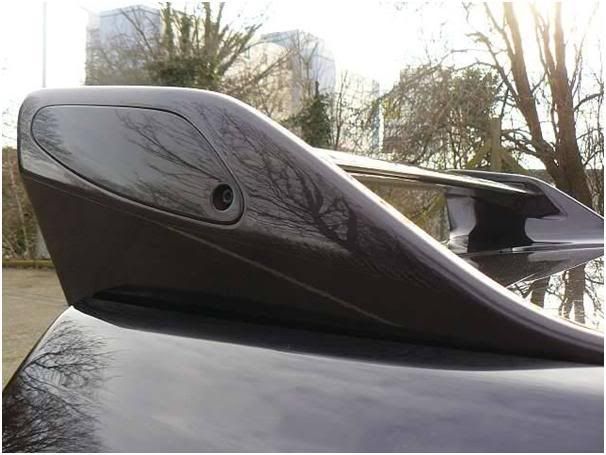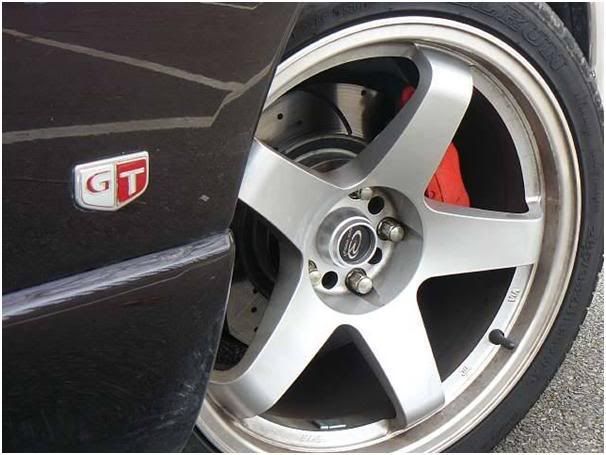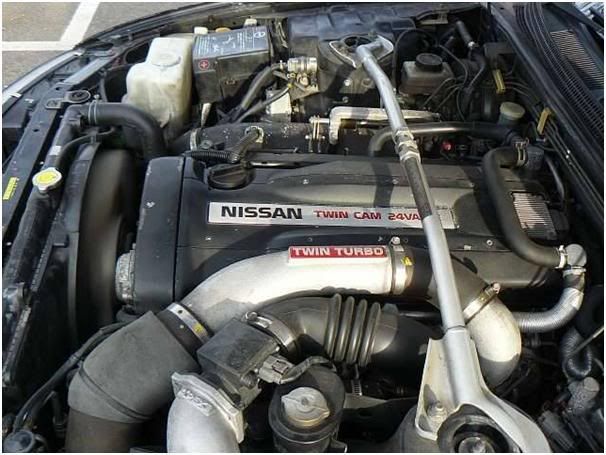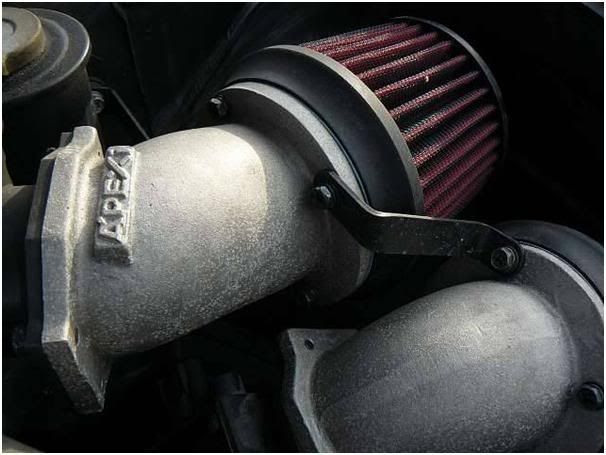 oh - and a recent bill that was just a smidge under 4k...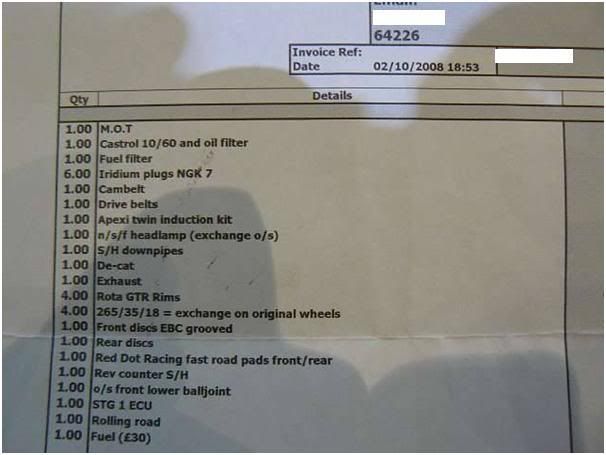 Full spec...
1995 R33 GTR V-Spec in Midnight Purple
Just over 65500 miles with certifcates etc etc
417bhp
368 torques
NGK Iridium Plugs
Splitfire coilpacks
Twin Apexi induction kit
EBC disks all round (and yes they do stop you lol)
Red Dot racing pads (still squeeling )
Rota GTR's (265*35*18's all round)
JapSpeed cat back exhaust
Nismo Downpipe
Decat
plenty of history and mot's/tax disks
As for condition - interior and engine - great (though door cards are crud and will be stripping them out to send off to LSC Interiors to get the leather sorted (you'll see the back ones are GTR type rather than leather due to an apparent speaker removal).
The exterior is poor though - few scratchs and some stone chips etc
So thus the project begins