Discussion Starter
•
#1
•
We have decided to sell our Top Secret prepared Vitz Rs. My wife has owned this car for several years now but it just doesnt get used.Car was originally brought into the country via Newera. Car has covered aprox 27k miles and is MOT and Taxed.Car is an 02 plate--the wife private plate will NOT be getting sold with the car.
More on the car--- The car was built, tuned and painted by Top Secret in Japan( i also have emails fro Newera and Top Secret to verify ). Having a lovely little 1.5L engine with VVTI its a good little performer.Top Secret painted the car in their exclusive gold colour which looks superb in the daylight. The car was covered in graphics but most have been removed now so it doesnt stand out quite as much.
The car has had several mods including a supercharger which sits high on top of the engine. Under the passenger carpet is a C`s supercharger fuel controller which is combined with an F-Con Pro ecu ( gold version ). Their is a lovely sounding full aftermarket exhaust and Apexi airfilter.There are some Samco hoses around the engine bay along with a Cusco strut brace. Underneath the car there is also another brace added for stability.Suspension is taken care of by TRD shocks and springs which arent to hard but the car would look better being ever lower.We reckon the car to be running somewhere around 150-160bhp which in this little lightweight car is a whole load of fun.
The body work is taken care of with a full C-Oone carbon kit which is very unusual. The bonnet again is carbon as is the the very rare grill on the car.The car again is very rare in the UK being a 5 door model which makes it very practical ( it also has an Auto gearbox which most Vitz RS have).Clear lights are added at the rear of the car.HID lights look after the front--these are not the cheap items but very very expensive HID and are superb at night.The mirrors are Granador items which are electric.Wheels Gat Toscana 15" deep dish items with very expensive tyres.
Inside the car there is a Top Secret aftermarket gauge pinicle holding some Defi BF gauges which look after Boost( set at around 5/6psi), Water temp and oil pressure. There is also some carbon look trim on the dash and doors.Aftermarket pedals are added which light up.There is also an aftermarket steering wheel added which looks superb in the little cockpit.Sounds are taken care of with a double DIN expensive head unit which plays cd and mini discs, it has aftermarket front speakers.
We are looking for £6000 for this superb little car which is unique in the UK.
Annoying bits on the car--ecu flashes to show a lambda 1 fault we will replace the lambda to rectify this.Rear strut tops have a little rattle going over rough ground.
Some pics of the car--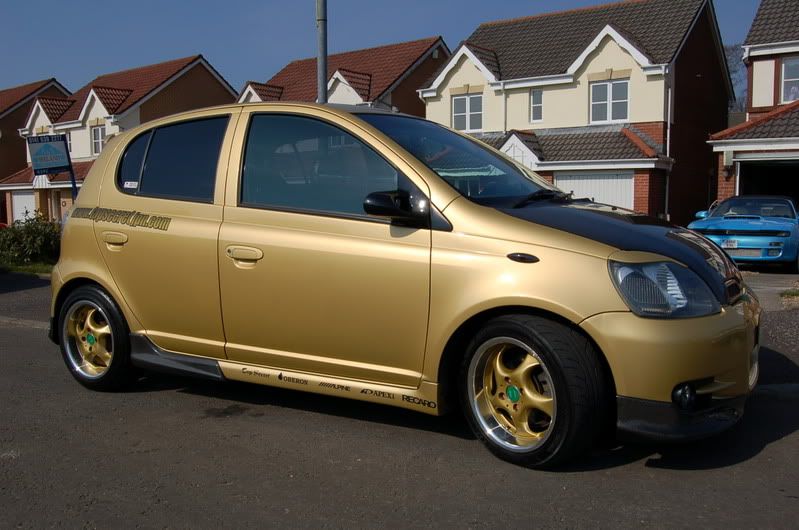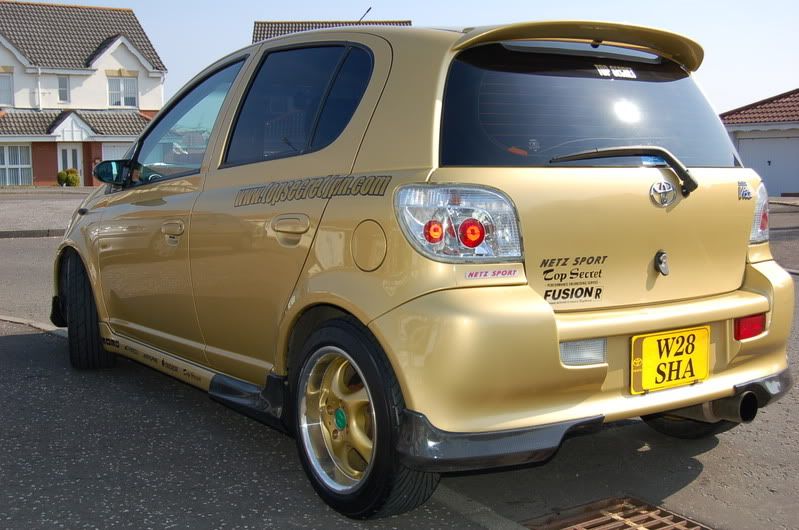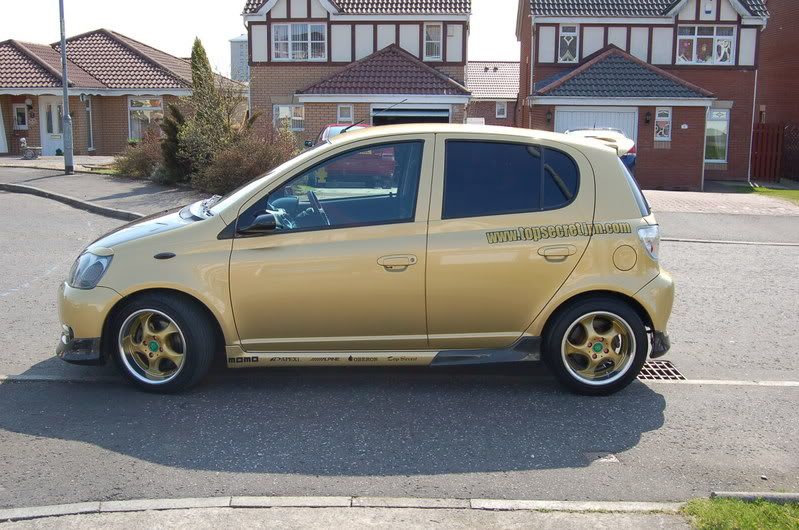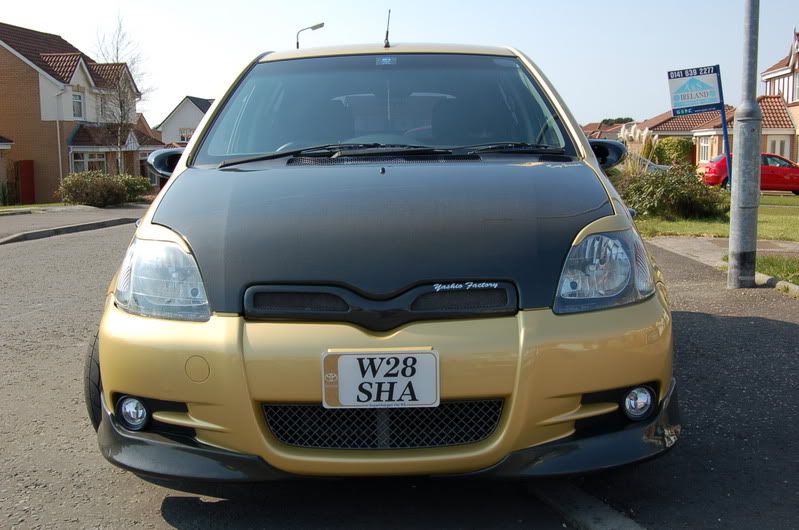 Carpet pulled back to see fuel controller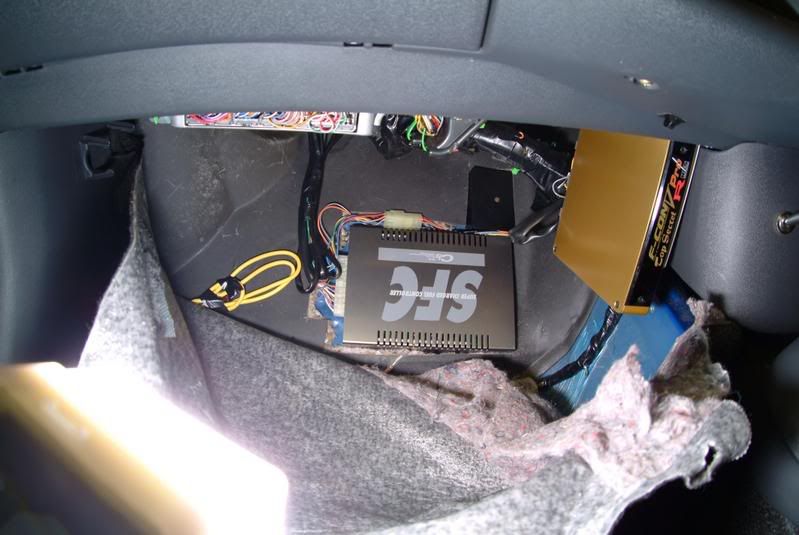 Gauges