Discussion Starter
·
#1
·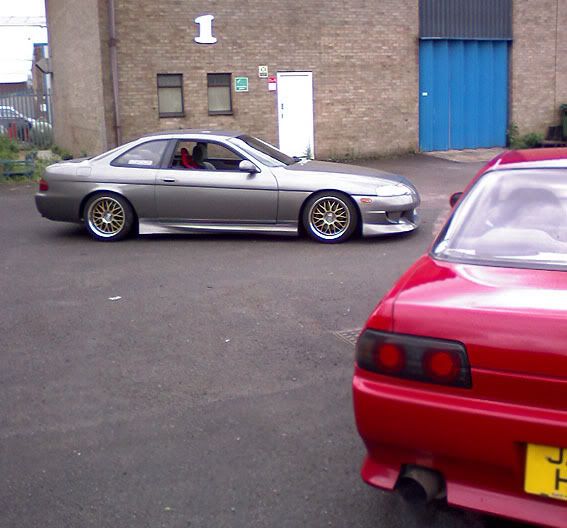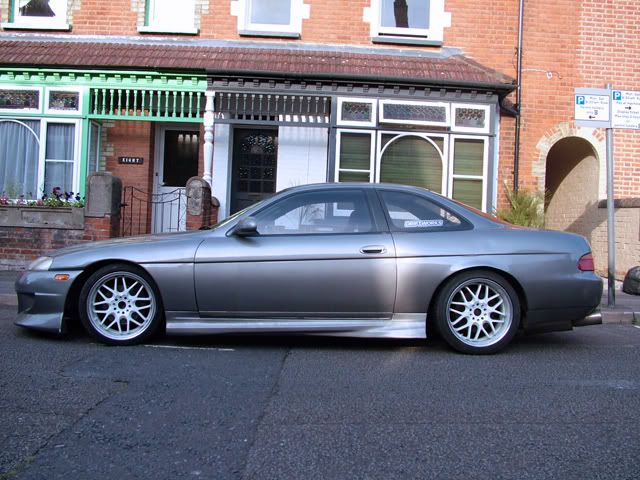 1991 Toyota Soarer Twin Turbo Manual
Engine
1JZ-GTE 2.5 LITRE 24V STRAIGHT SIX TWIN TURBO
Koyo race radiator
Apexi Induction Kit
HKS Fuel Cut Defender
HKS Dragger system
Custom Twin turbo Elbows
Custom Turbo Link pipe
Decat pipe
Drivetrain:
5 speed manual conversion
F1 Racing 6 puk racing clutch (brand new, currently being bedded in, rated at 440Ft Lb tourque)
Kaaz 2way LSD
Suspension
Racing Gear JTC N1 Circuit Coilovers
JIC magic front camber adjusters
Brakes:
3G 20 Grooved discs all round
EBC Redstuff pads all round
Goodridge braided lines
Wheels and tyres:
9.5x18 ET15 Sparco Pythons in white allround
Interior:
Border SP-3 Carbon Fibre drivers Bucket Seat (Red)
Willans 4 point harnesses
Sparco Monza suede steering Wheel
HKB hub
Greddy Gearknob
Greddy 52mm boost gauge
Digi-dash :smokin:
Exterior:
Resprayed Seat platinum grey metallic from original Merlin Blue
Vertex front bumper
VX Sideskirts
Vertex copy rear valance (to be fitted, requires work to fit)
Rolled arches
Pictured below with wheels supplied:
That's all the pics I have, I can get more pics on request.
Car Condition
Engine
There are 2 rolling road printouts, 1 for 330bhp last year and one at torque of the devil on 31st march this year and for 316.5bhp. Generally the cars were down by 15-20hp on the day bringing it inline with the last one, so it's still a nice strong consistent engine. It pulls very hard and is very quick.
Body
There is no rust. The bodywork/paint is 'drift spec' i.e. looks good from 5 feet away but would not win a show and shine. It has been sprayed recently and looks fantastic in the metallic grey. Notably there is a large crack in the front bumper which has been zip tied together for more strength.
There used to be several water leaks resulting in the rear seat wells flooding which have now been plugged with decent bonding sealant around the rear windows and front window trim and no longer leak.
Drive
The car drives very well for a 1991 car. The engine is very quick and strong and the suspension is not too harsh for everyday but certainly feels a lot more stable in the twisties. Only bad thing is 1 or both of the turbos are starting to smoke slightly, nothing major at all but just bear in mind they may need changing in the future. They may have a fair bit of life left in them tho.
Interior
The inside is stripped including all sound deadening being removed. The inside is ready for a lick of paint. Door cards and dash have seen better days but it's a weekend/track/drift car. These parts along with carpet can be picked up and replaced cheaply.
M.O.T until 1st October 2007, taxed until end of September.
Price
Considering how rare manuals are and the work and parts involved in converting one makes this car quite a catch. All this considering the price paid, brand new clutch, work done since (in 2 months) i'm looking for
£4000
. The car is now priced to sell below what I paid for it so i'm looking for a sale ASAP.
If the car is bought and paid for by Wednesday 15th 12:00 I will knock £150 off the price, so it will be £3850
, a total bargain for a seriously quick, drifty car like this!!!
Any more queries email me at
[email protected]
07816 390 568
Thanks,
Nic.