Discussion Starter
•
#1
•
Right all,
I guess it is time I started up a project thread. I've done a few bits and pieces all ready but there is a lot still to do so I'll start documenting it here. I have an MOT due the end of this month so once she comes through with a clean bill of health the work begins.
First of all, here she is: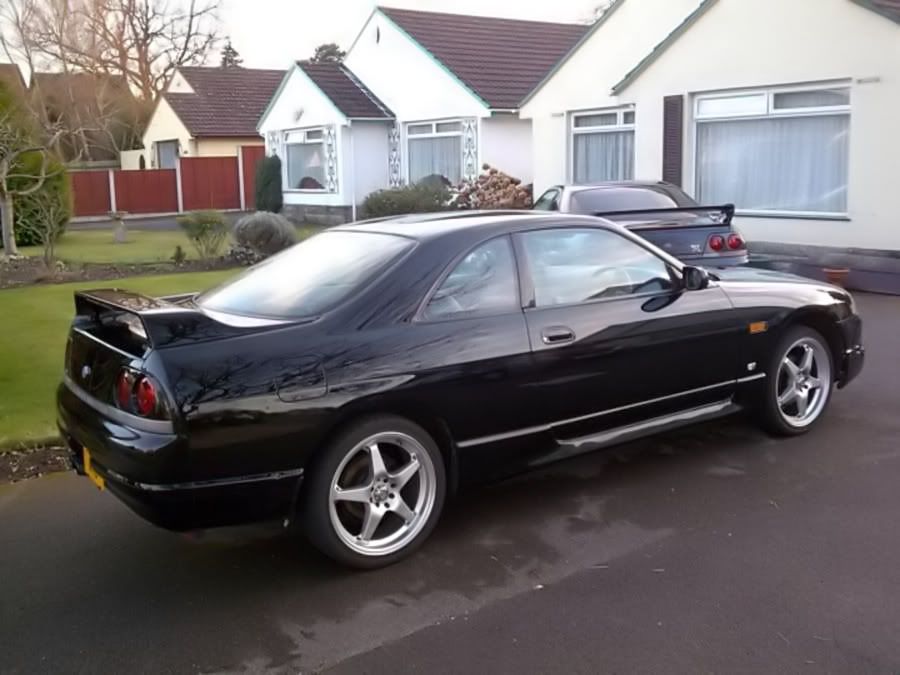 She's a 1995 R33 GTS-4 Coupe in KH3 Kuro Black. I think the series is 1.5? The rear spoiler and engine are series 2 but the front bumper, headlights and bonnet are series 1. Done about 115Kms not converted.
I've had the car about 18 months now after initially having it looked over by a Nissan service mechanic. For the most it is great, not let me down yet apart from the 15 year old battery which has since been replaced.
The main big cause of woe has been the little bit of rust on the rear wheel arches pointed out by the mechanic when inspected as nothing to worry about and common on these models. Was advised to get it sorted before it got worse.
Dutifully I set about sorting the rust which turned out to be more than just a little bit! :eek7: I'm hunting for the pictures but the near side rear turned out to be rotten - the more I tried to dig away the rust the bigger the hole became
To cut a long story short which will be explained in detail once I find the pictures of the repair, it is now sorted, pending MOT!
Only other mods fitted to date are Blitz panel air filter, Front+Rear OEM strut braces, a Fields-ETS Linear TSC, Leather/Alcantara interior and Richbrook steering wheel. Plus the obligatory after market alloys.
Speaking of the interior, its really quite nice
:
Front interior removed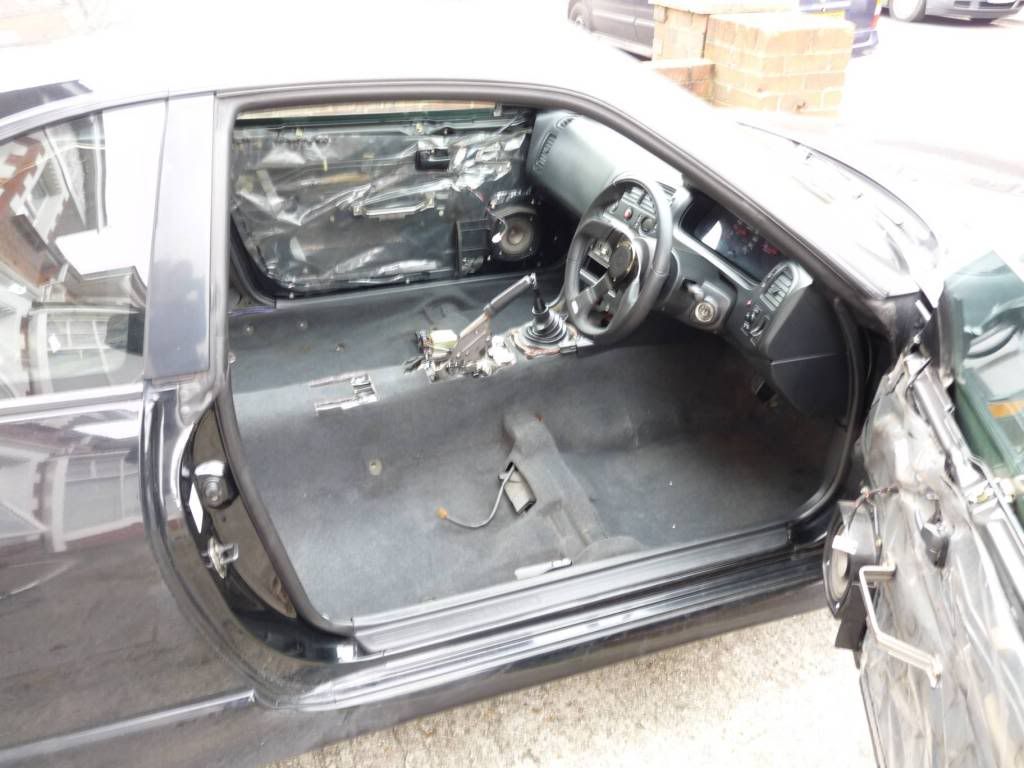 Rear interior removed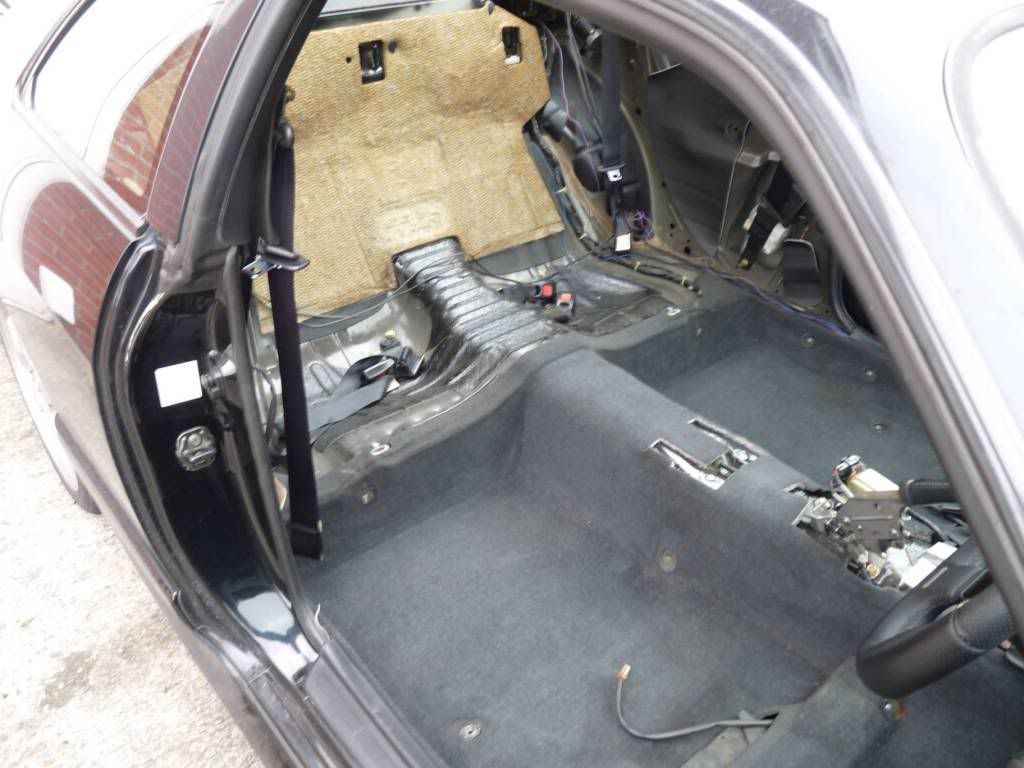 Front leather in
Rear leather in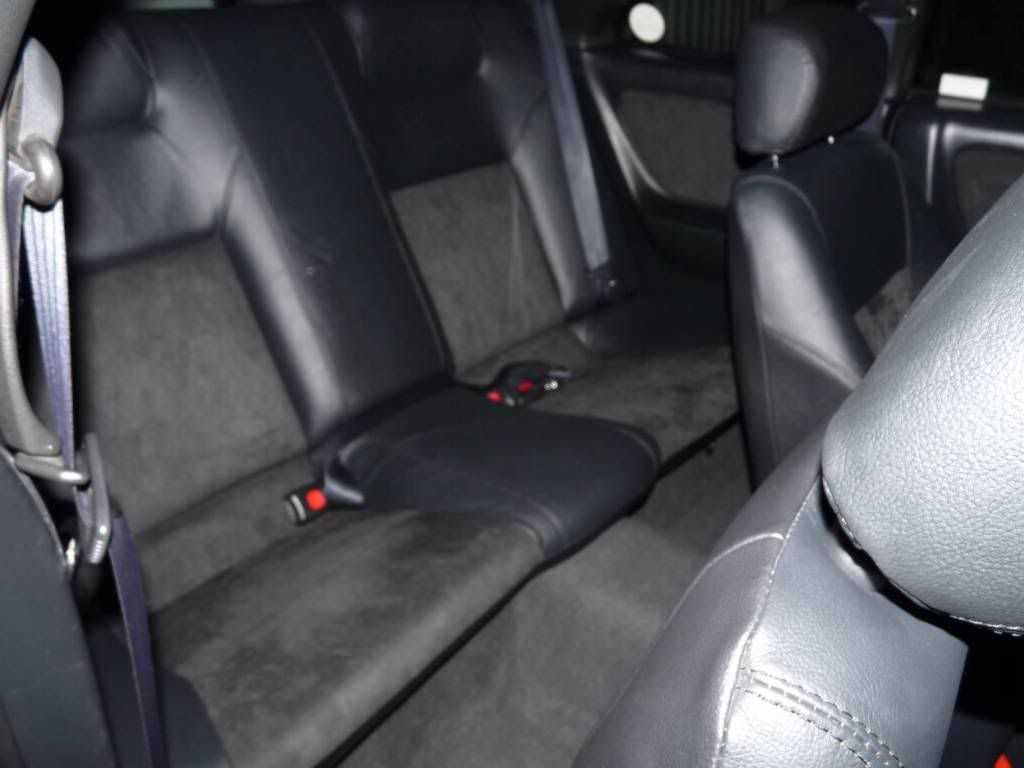 There is a full set of original Skyline mats in there now as well. Oh, and the original flare is still present
And here are some of the bits I'll be fitting over the coming weeks:
Driftworks R33 GTR front tension rods. I did a pre MOT check and both the bushes on mine have gone so time for an upgrade. These will need doing before the MOT.
Coby D12 Headers. Really looking forward to fitting these!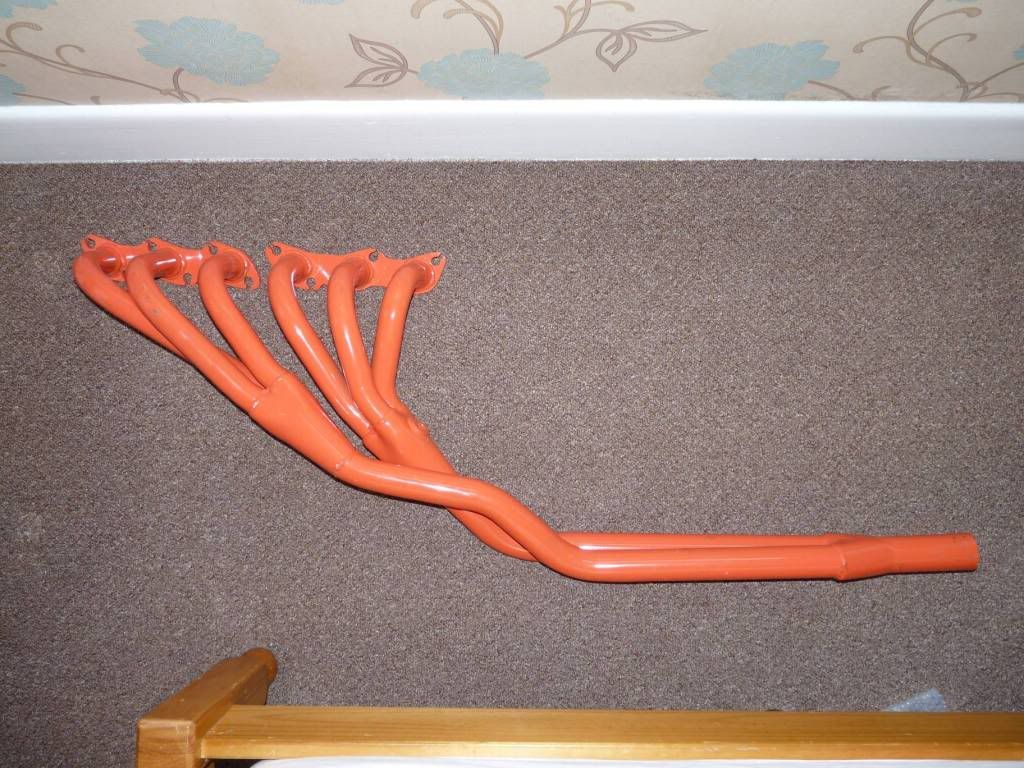 I'm not quite sure which direction to take regarding the final fit to the cat. I'm hoping to paint them in this:
http://www.vhtpaint.com/flameproof.html
Ideally I want to paint them complete and then just do a final fit before curing them. Welding using the old downpipe means the car would have to be off the road a fair bit longer and I use her as a daily driver so a bit tricky. I'm toying with the idea of a flexi coupling - clamp at one end and a flange welded on the other to mate with the cat. Something like this, but with a flange at one end:
http://www.merlinmotorsport.co.uk/product_info.php?products_id=10730?utm_source=Google&utm_medium=Shopping
I'm not sure if the coupling to the cat forms part of the manifold bracing though and I don't know if putting a flexible coupling there might result in broken exhaust studs?
Exhaust to complement the Coby's
Initially wasn't going to fit this as thought it was too wide a bore at 3". ID is actually more like 72mm but the bends are not mandrel bent and pinch to around 2.5" which would seem reasonable for an N/A?
It'll either be fitted before or after the MOT, depending what state the current exhaust is in.
And that's about it so far, oh, I've got some Silkolene Silktran Syn 5 oil which I'll be using to replace gearbox+f/r diffs oil so will write that up too - already attempted once ending in fail. The prop shaft is somewhat in the way of the gearbox drain plug, I'm glad someone on here suggested check that first before draining all the oil from the gearbox! I'll try and find the pictures of the repair job I did on the rear arch and get a little bit written about it. Any bits I do myself I'll include pictures and whatnot on here.
I've been a lurker on here for quite some time soaking in the info and experience so hopefully through my mishaps and mistakes I'll be able to give something back
Cheers
Chris