Discussion Starter
·
#1
·
I have for sale my 17"
Volk GT-P
wheels and tyres. They are in excellent condition and are a fully forged 2 piece wheel with a 5x114.3 stud pattern.
The fronts are 17x7 with a +29 offset with Dunlop 215/45/17 Direzza tyres with 5mm of tread.
The rears are 17x8 with a +37 offset with Dunlop 215/45/17 SP sport 9000 tyres with 4mm of tread.
These are a very rare wheel by the looks of it and looking on the internet they were quite expensive when they were new.
Detailed pic: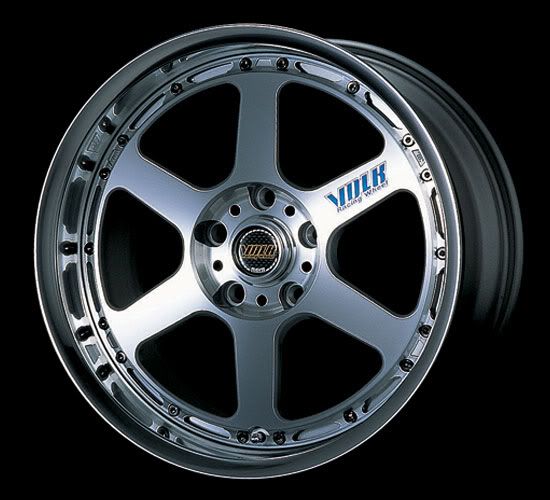 Picture of the actual wheels on my car:
During the week or next weekend at the latest I will get some more detailed pictures taken when I can get up to the garage where my car is at the moment.
Whether its to upgrade your current standard wheels or to have a cool looking second set for track or drift use then these wheels would look great and I dont think you would bump into to many other people who would also have a set.lol
I am really not sure on what these wheels would be worth, the only ones I have found second hand is in the USA and they still seem to be going for a fortune, would I be unrealistic by asking for £675 for the wheels including tyres? make me an offer if I am being unrealistic.
The wheels will be removed in 2-3 weeks so anyone who is interested then please feel free to email me on
[email protected]
Many thanks.
P.s. Based in Lancashire.