thought you could still link from a photo hosting site, some people will get excited about the custom dildo gearknob and demand pics lol
Mine When i first got it. I added the RSP stickers.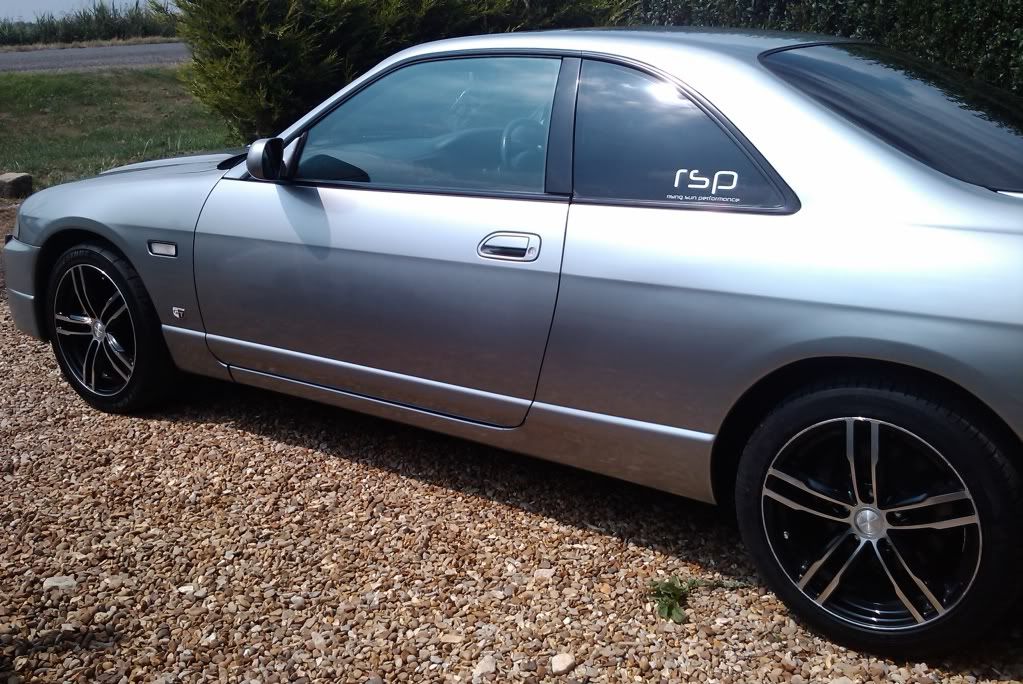 RSP Custom remap.
RSP Hybrid Turbo.
Tomei 555cc Injectors.
Z32 AFM.
RSP coilpacks.
Japspeed Front Mounted Intercooler.
Exedy Clutch.
Walbro 255lph fuel pump.
Apexi meter control unit.
Apexi Electronic boost gauge.
Apexi Electronic Oil temperature gauge.
Greddy Profec b Boost controller.
HKS air filter.
Air filter heat shield.
HKS Hi-Power exhaust.
Japspeed front and rear strut Braces.
Vented Front Wings.
Clear side repeaters.
JDL rear Bumber
Nismo front splitter
Jun side skirts
Border Hybrid carbon bonnet.
Sparkle silver powder coated Rocker covers.(By Boost Junkies)
Boost Junkies Vacuum hose kit(Blue)
Recaro Bucket seats.
Im sure there is more but i dare not look through the folder of reciepts
And as it is now.
To burn a hole in my wallet list.
Coilovers(MeisterR Zeta-S)
Steering Wheel(Momo)
New Wheels (Rota`s 18`s)
Remove rear seats???
Fit Harness`s
May replace front bumper with a JDL one.
Im sure there will be more i will add to the list.
Great idea for a thread BTW Ross :cheers: