Discussion Starter
•
#1
•
OK, well some of you might have read my other thread about a brick being put through my drivers door window. Well it did not bode well on the repair side of things.
I initially rang up a few traders on here, but was told no glass in stock. I was also told that the glass would cost around £600 + Shipping and tax. Holy ****
at that price I want it made from adamantium!!
I then rang
[email protected]
and asked him if I was covered under fully comp. He said that I was, simply a case of paying the £80 excess. Result. :yum:
Dan put me in touch with my insurance glass company who where ........less than impressive. The first 5 mins of the call went like this.
What make and model is the car sir?
It's a 99 Nissan Skyline R34 GTT
Oh.........the old shape one?
Not sure what you mean, but it's a 34 GTT.
you mean the old one?
Well its 10 years old, but there are older 32's and 33's.
So its the new shape?
Yes yes its the new shape. :crazy:
...................
They said they would get back to me.:shakehead::shakehead:
A few hours later I was told they did not have it in stock so were attempting to order it from Nissan direct. I was quoted at 5/7 weeks for repair.
Bugger.:sly:
I was told they would come out and put perspex in to secure the vehicle. Sweet.
Rang back by the fitter who asked if the glass was framless...........um yes.
I'm sorry I can't fit perspex to it, so we cant do anything.
Bugger.
Now Dan had read the ETA on the other thread and gave me a call. He was not happy with the long wait. He then went about calling from garage to garage, looking for replacement glass. He managed to get it down to 3 weeks. Better. Dan then kept me up to date nearly every day via PM and phone letting me know what was going on.
Dan then managed to get Paul from JDM on side who, in dans words, was awesome:ylsuper: and also called round hunting everywhere for the glass.
Paul managed to get the delivery date down to 4 days SWEET!:dance::dance::dance:
Then bummer, the glass was sold to someone else before me...........Noooo:slap:
But Paul hit the phone again.......and shazaam, 2nd hand glass but in mint condition! The glass was collected today, and fitted early afternoon. I did almost have a heart attack as the fitter was cleaning the glass on a weird fold out table, he almost dropped the bloody thing!!!
So to sum it up, can I say a
HUUUGE
thankyou to Dan from A-Plan, you went above and beyond my friend.
And Also a big thankyou to Paul at JDM, I didn't talk to you directly but really appreciate all the help you have put into finding some glass for me.
:worshippy:A-Plan:worshippy:
:worshippy:JDM:worshippy:
Before: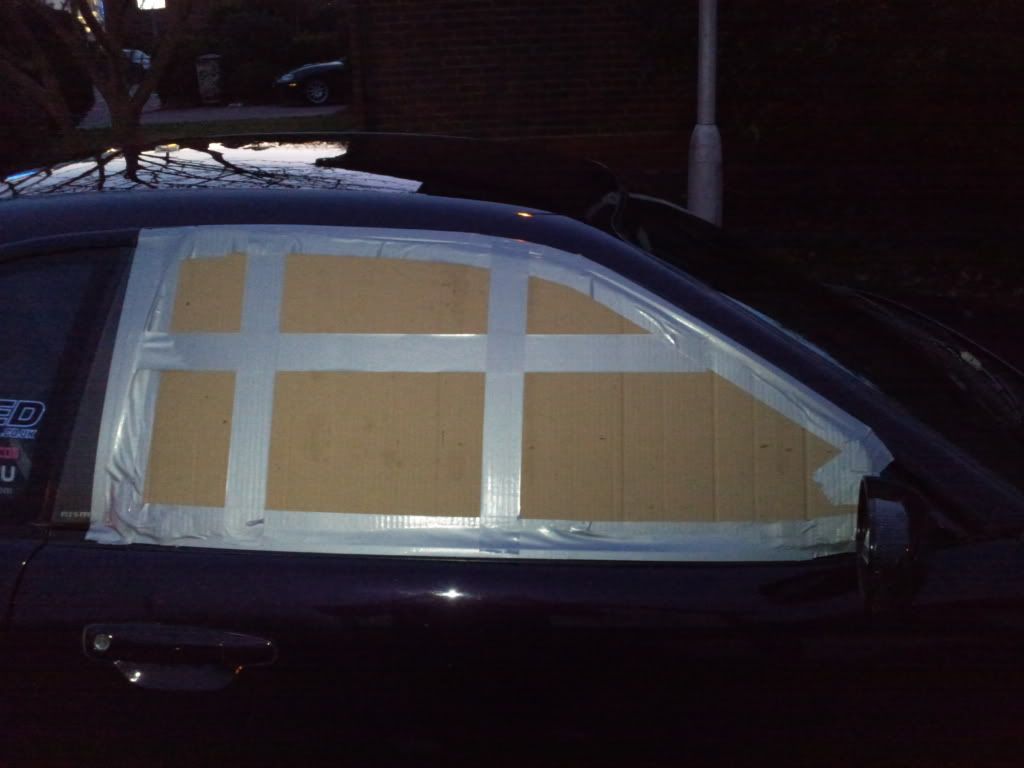 After:
​