Discussion Starter
·
#1
·
Some of you may have seen that I posted a few pics of our 34GTT bacj in December after a 'heavy-right-foot' moment...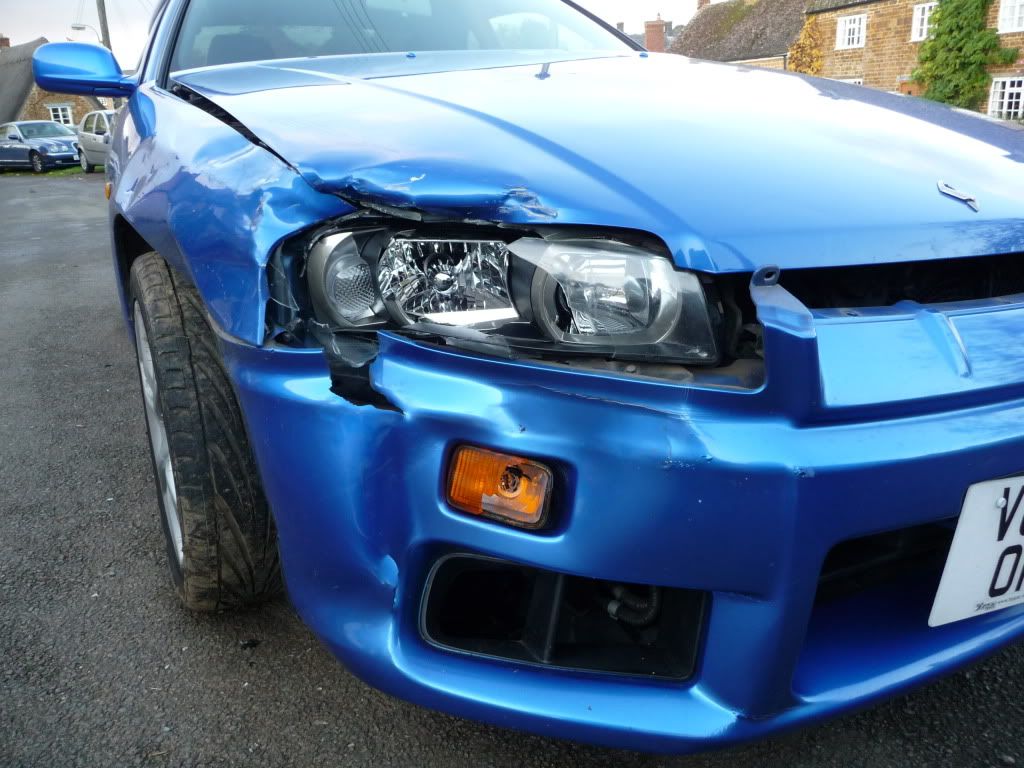 Sadly, very very sadly
, she was written off and now resides in a salvage yard somewhere on canvey island.
Thankfully, the underwriters gave us a fair price. I asked Torque-GT what they thought it would cost to get another identical car imported and they said between 10k - 11k. We got "between" that figure so quite pleased we didn't have to put up a fight.
Sadly, we've decided that there's a few debts need paying so we're not going to replace the car with the same machine. It's very hard to say goodbye to such a beautiful car and replacing it would be both impossible and dishonourable (it certainly feels like that).
For reasons of practicality, we're taking a step in to the darkside and getting a '04 Subaru Impreza WRX Wagon!
Should be picking it up on Friday.
Sorry folks, hate to let the side down! At least we still have the RSP tuned R33 GTST though... extreme fun