Hi everyone,
I've been a member on the SXOC for a fair while now (about 4 or 5 years) and having recently purchased a new toy I thought it would be a good idea to sign up on here too and get to know you all (as well as abuse you for your knowledge!)
The new toy is a UK S13 200SX, the previous owner carried out alot of work on it over the last 4 years or so and it now has an S13 Silvia front end, effectively turning the car into a SilEighty, and also an RB25DET plus gearbox and diff from an R33 GTS25t, hence signing up on here
It has a fair few other supporting modifications including E36 M3 Front Discs, S14 Calipers, R33 GTSt rear discs and calipers, R33 GTR wheels, Kayaba AGX Adjustable dampers, AVO Chassis Dynamics Springs.
Power wise there's a modified Cossie 4x4 T3, 3" turbo back stainless system, FMIC, Mocal Oil Cooler, Apexi Filter, Walbro fuel pump and Apexi Power FC.
Not been on the rollers since it was put together, but it's due to go on the rollers on the 7th with a few other SXOC guys. Not sure what to expect from it, does somewhere around 300BHP seem realistic with those modifications? It's running 15psi at present.
Anyway, enough warbling, here's some pictures of her: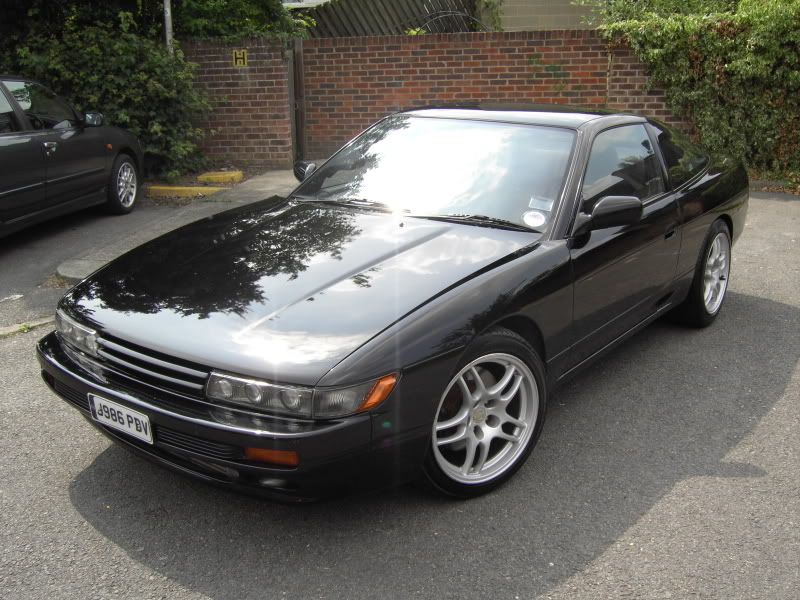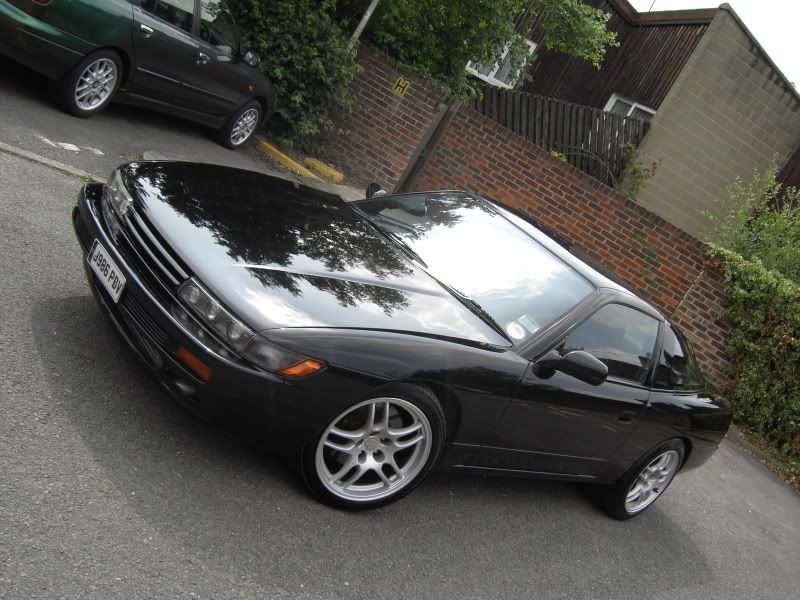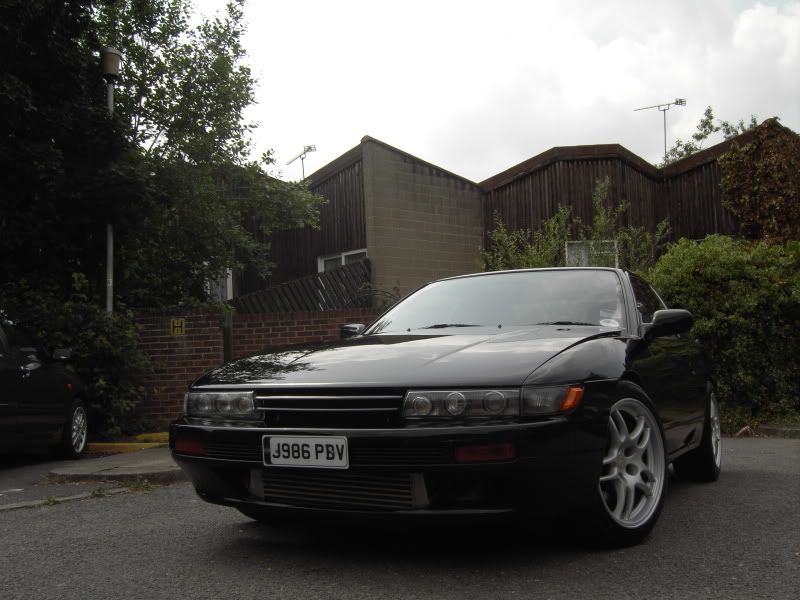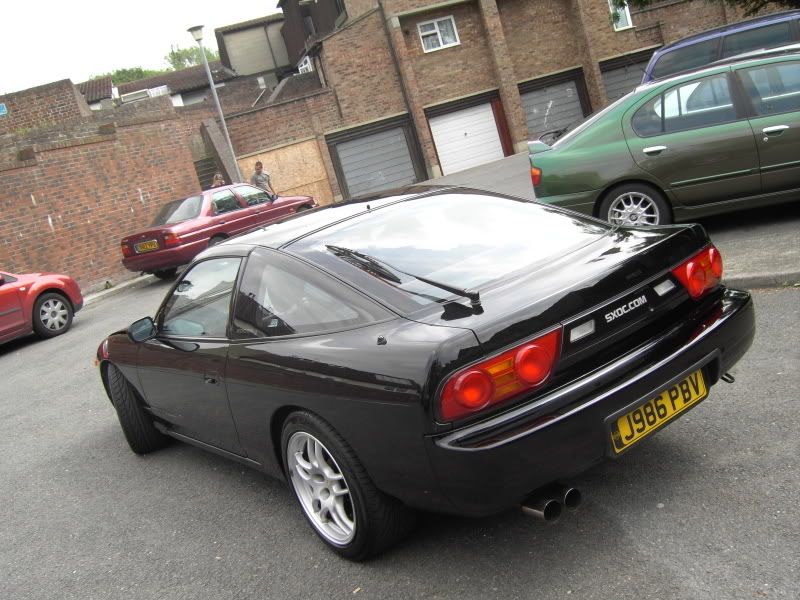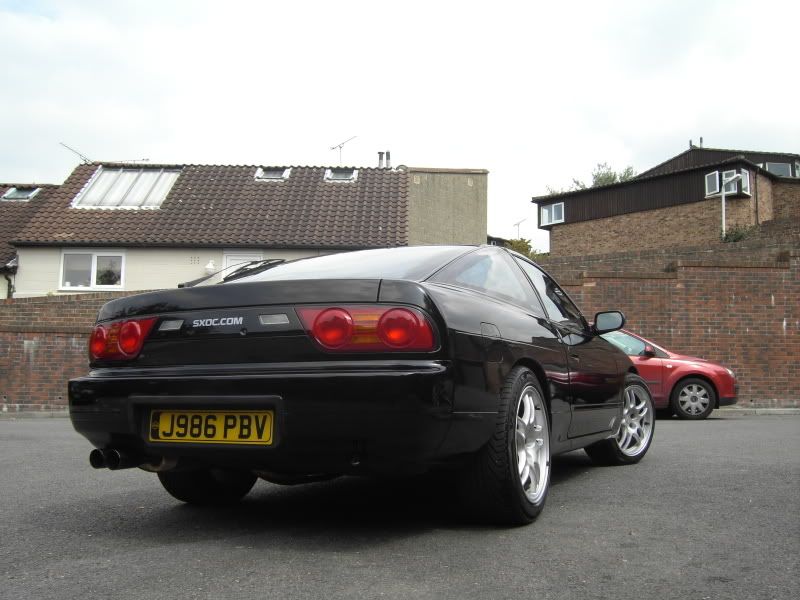 The fun bit: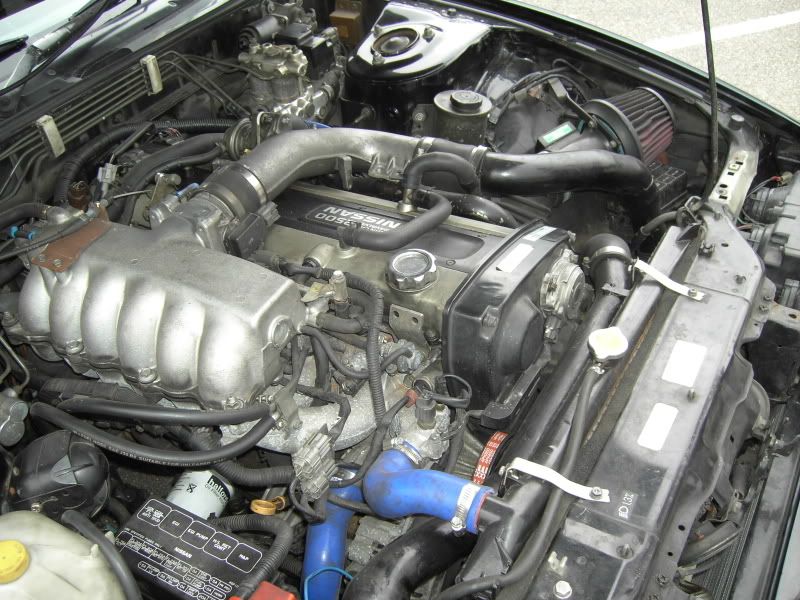 And here's my little boy, Ethan, trying to borrow the car already and only 8 1/2 months old!!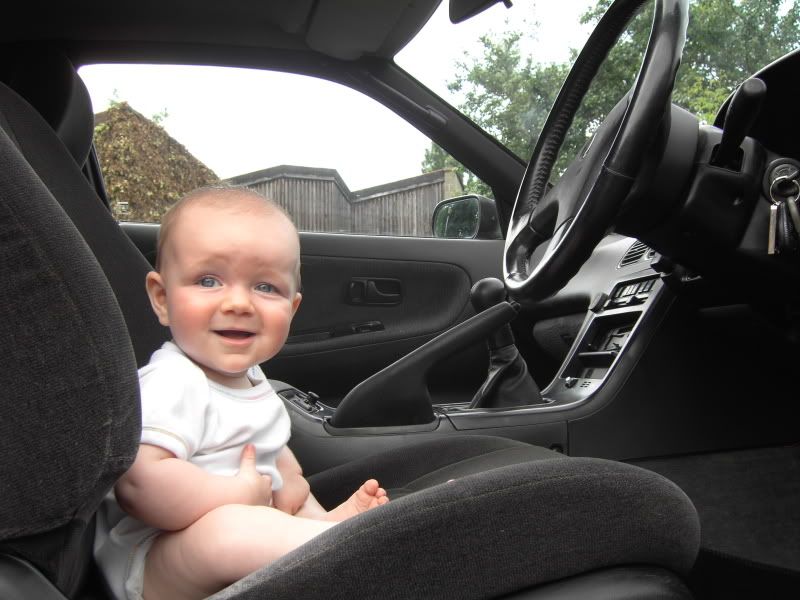 At the moment really just enjoying the car as it is, it's a great all rounder as she stands. In the future I will be looking to change a few bits, including the inlet manifold for a Greddy/Greddy style item to try and reduce some of that IC pipework, then some bigger injectors a good Exh. manifold and remap to suit.
Of course any comments, advice or suggestions are welcome so please post away! My knowledge of the RB25 is pretty minimal, having been a CA18 person up til now.
I'm based near Basildon in Essex so hopefully will meet some of the local members at some point too :cheers:
Del
EDIT: Also can anyone tell me why it won't save the link to my Sig saved on photobucket. It tells me it can't save it but won't tell me why!